So I finally went ahead and did it... I got another little chihuahua today. Her name is Nora and she is 12 weeks old. So far she is very shy and sweet- she just likes to sit on my lap and snuggle. The poor little thing's tail is tucked tightly between her legs.
I bet your wondering how Chloe likes the little sweetie... well so far she is pretty upset by her prescence. She runs into the other room and hides anytime I hold the new puppy
... she makes me feel like a horrible mom.
I really hope the two of them warm up to each other soon... when my parents first got Sophie she acted like this too and now they are best buddies. So keep you fingers crossed for our new little family.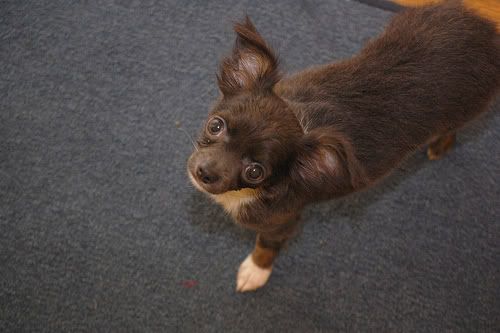 This is her with her half brother who actually ended up with my friend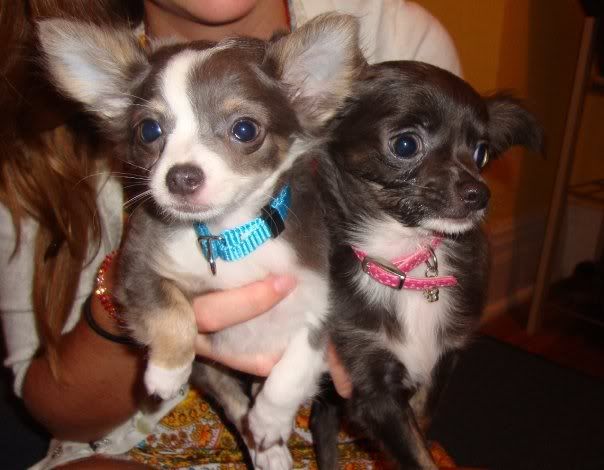 __________________
& Cathryn
_____________________________
Thank you Mandy for the siggy!