Introducing Rory! He just turned 6 months old on the 3rd.
He's awful big to be a chihuahua, huh?
I've wanted a Border Collie for years, and now that my husband and I own a house we decided to add him to the mix... after a lot of talking, we decided that we finally wanted our "big" dog.
He weighs 26lbs right now, and will probably end up around 40lbs. We plan on doing stockdog work (hopefully), and training in agility. He's from a ranch and both of his parents are working sheep dogs. He's already gone through 2 series of obedience classes, and is FULL of puppy energy.
Here are just a few more pictures of him at the lake from the past couple of weeks:
Dolphin:
NOMZ Stick:
Porcupine or BC?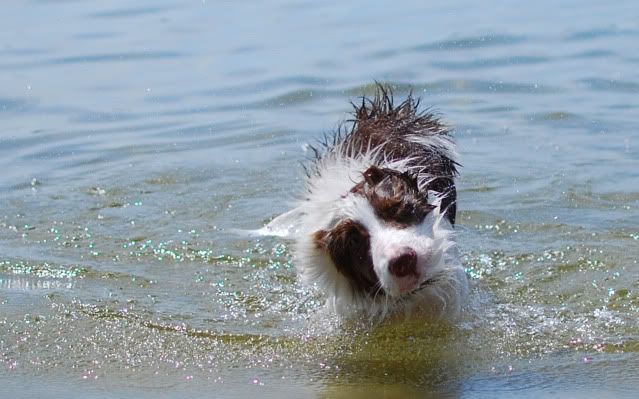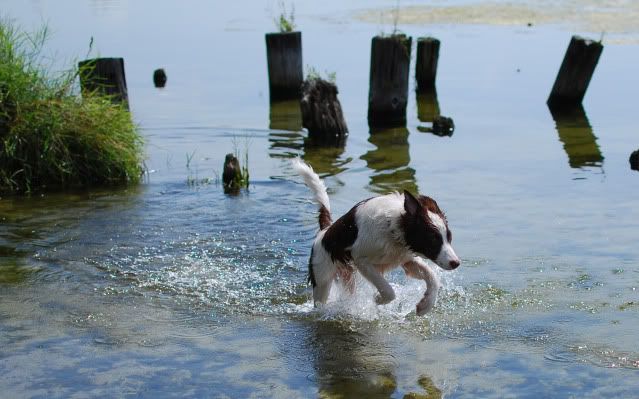 ZOMG BALL:
Also, for some reason I can't access CP on my home computer... it freezes and closes me out of internet explorer. If anyone wants to keep up with us, I have a blog:
www.chihuahuasarenotsheep.com