We have been working on our training with Madison a lot lately. the other night, I was feeling pretty good, so we took her to the park.
I'll sit for you, but I won't look at you!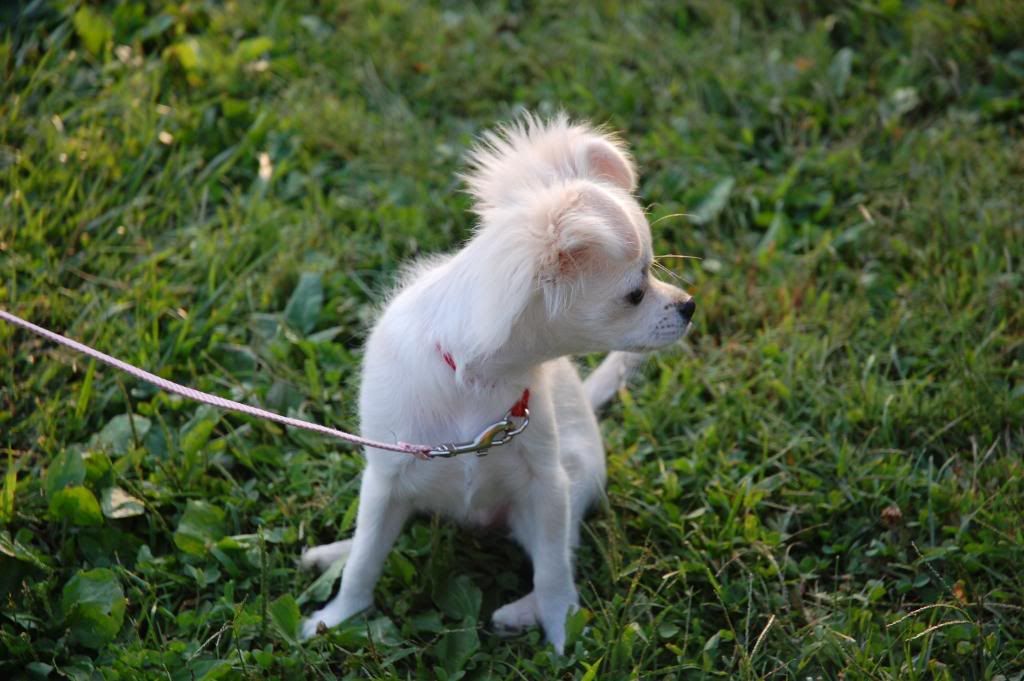 treat???!?!? Okay, I'll look!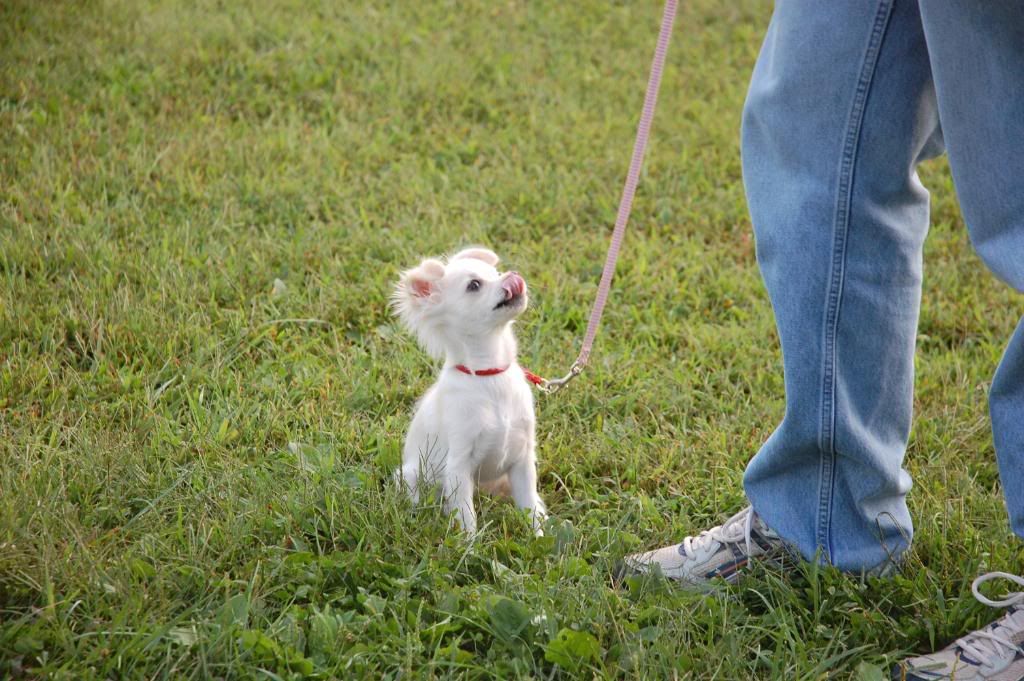 pretty girl!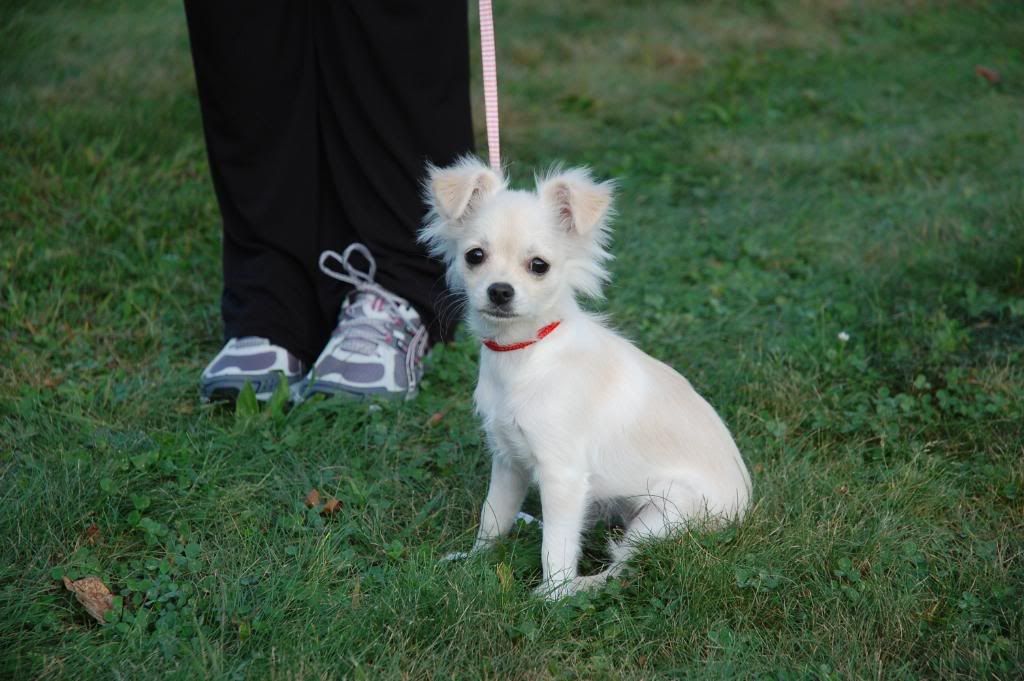 Heeling!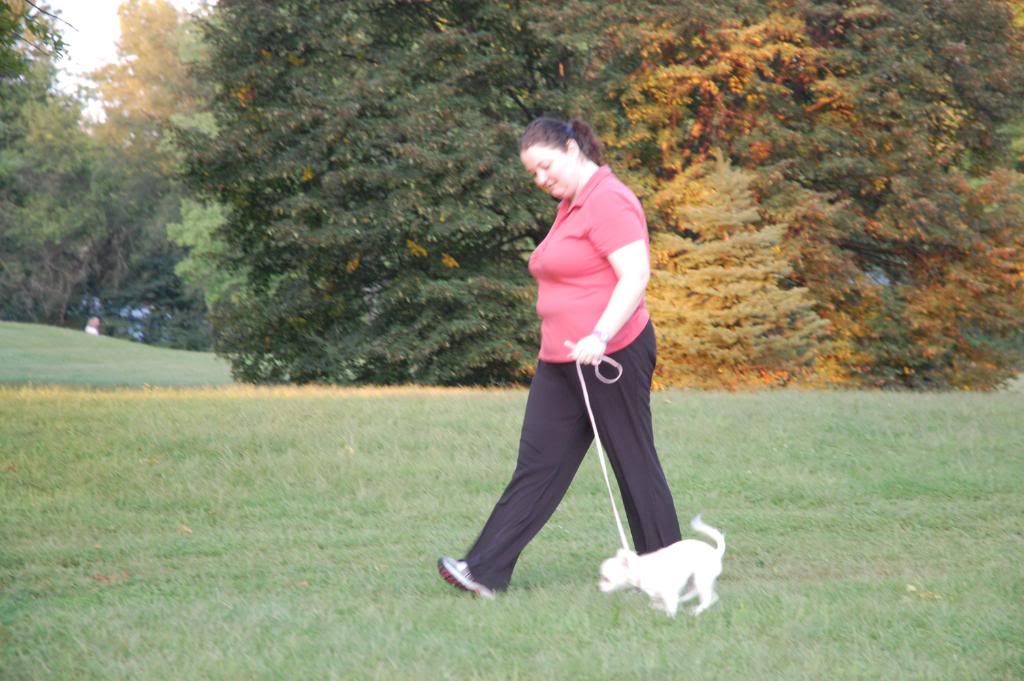 I see you hiding the treats, you know.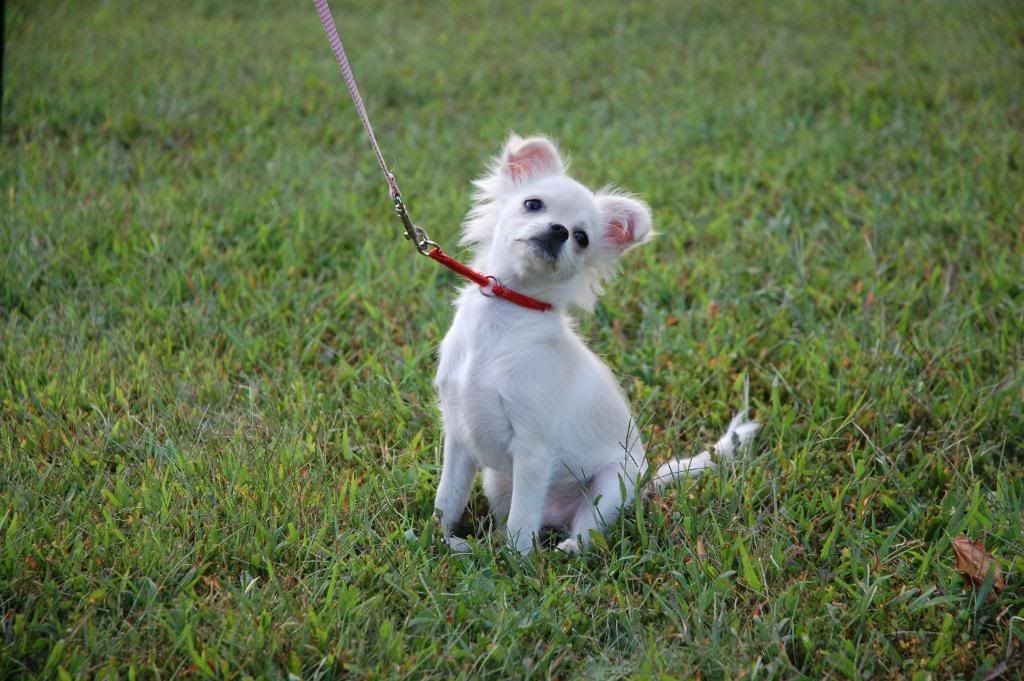 I sit way back on my bottom!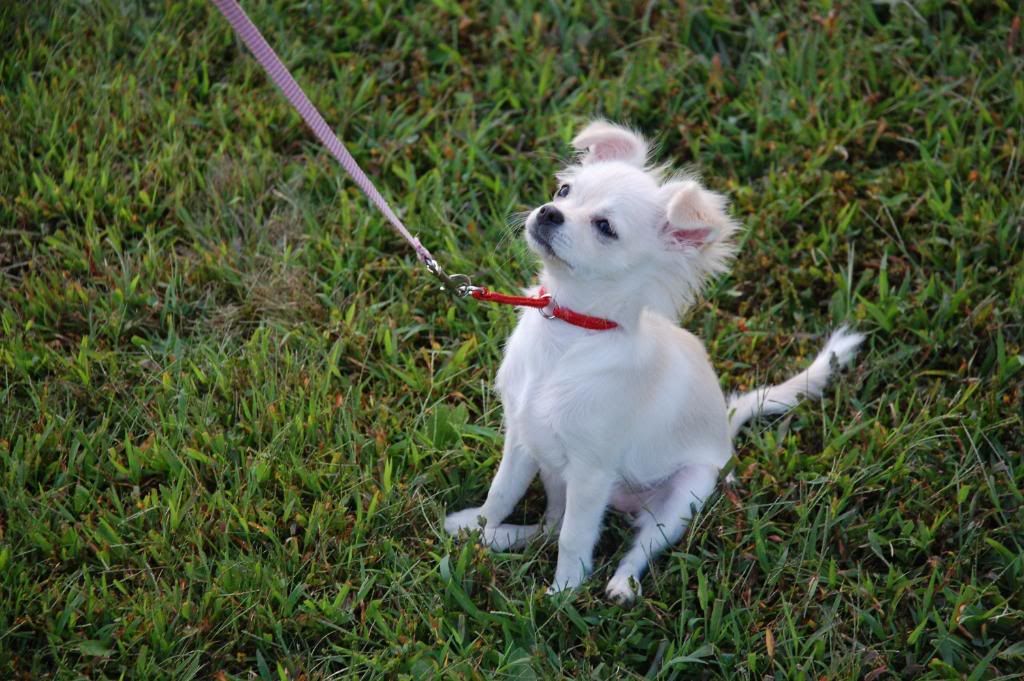 even with the "puppy uglies" i think I'm pretty cute!