I thought I'd post some recent pics of my little crew. I never really noticed what a variety I had until I started looking through my pics...lol. Anyway, my youngest man, Rowdy is five months old now. He's barely grown since we've had him. So, we're getting the feeling he's gonna remain pretty small...
Radar...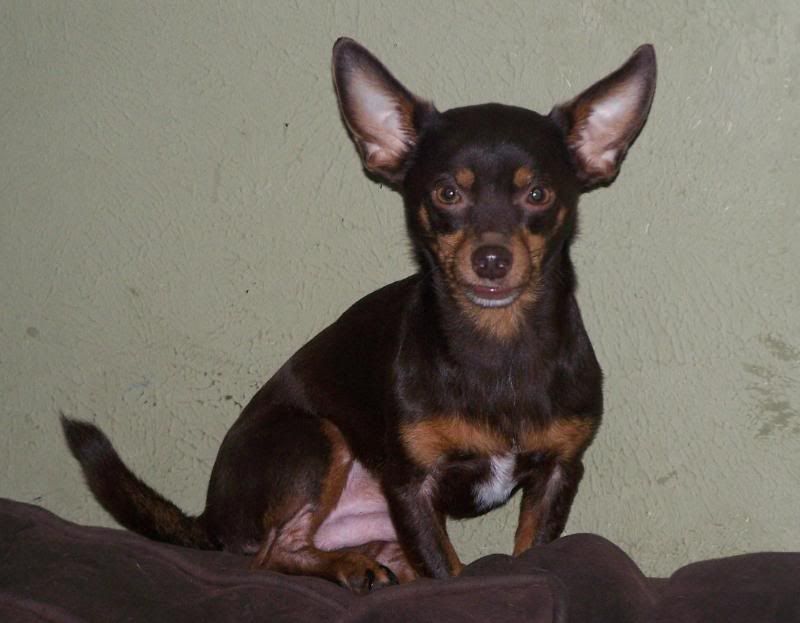 Rebel (blue merle) & Rowdy...
Rowdy & Jazmyn...
Jazmyn, our fawn merle, who still has visible merling...