Cookie and Lola got this in the post today. Lola couldn't get into it quick enough lol. And Cookie who is very fussy when it comes to treats even loved everything!!! They are still crunching away on the pup corn now!!!
Thank you so much Anne and Elmo xoxo
Their package, with a lovely note from Elmo letting us know what the treats were:
Lola couldn't wait to get into it lol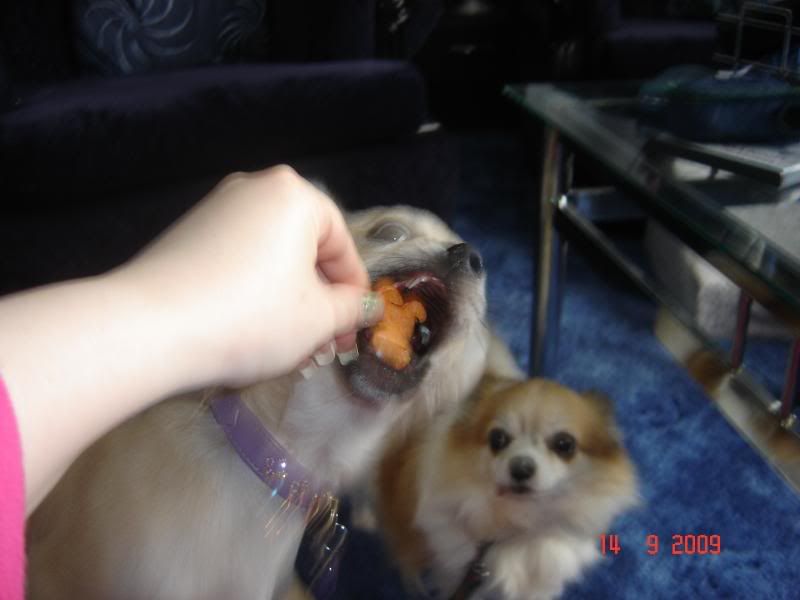 Cookie loved everything:
Lola ant the puffed jerkey, I didn't give that to Cookie as it's to big for him to eat with his teeth.
So I gave Cookie the sea jerkey, which he LOVED. EDIT Cookie was begging for the puffed jerkey too so he is now valiantly trying to eat it lol.