Hey all...I just had to share the super, super cute outfits that Teresa sent the girls. Teresa....they are perfect!!!! I took these at my Mom and Dads, with my cell. Of course Ivy had to run over into her sunny spot on the back porch, and then of course all others followed. They love that spot with all of the warm morning sun. Isn't Willow a card with her little hoodie lol!!!! I think the colors are just gorgeous on them. You did good girl!!!! Sorry I didnt get these sooner, we had our water heater leak into my ktichen under the floor this morning so I am back home waiting for the guy to come and replace it right now. Thank goodness it didn't do much damage. Just some areas of my wood floor needs to dry out a bit.
Ahhhhhh.....my favrorite spot. Hayley's lap!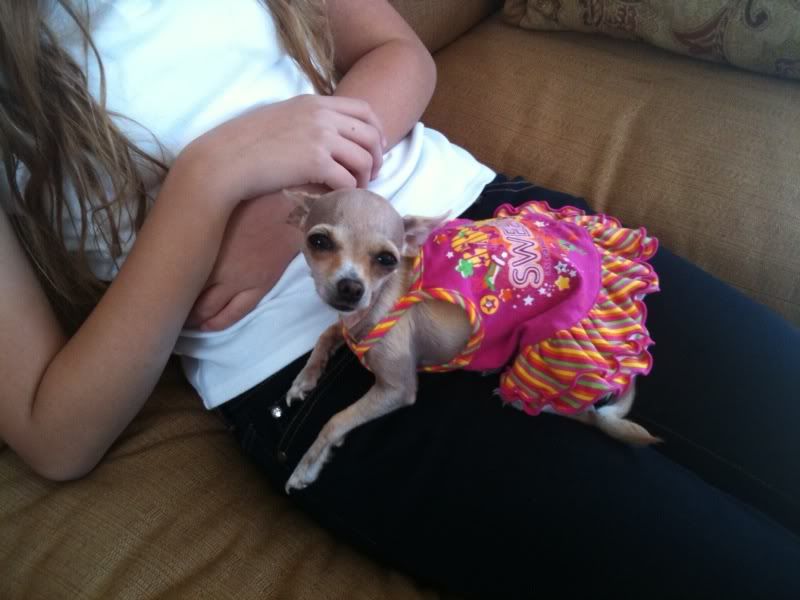 Tennis anyone????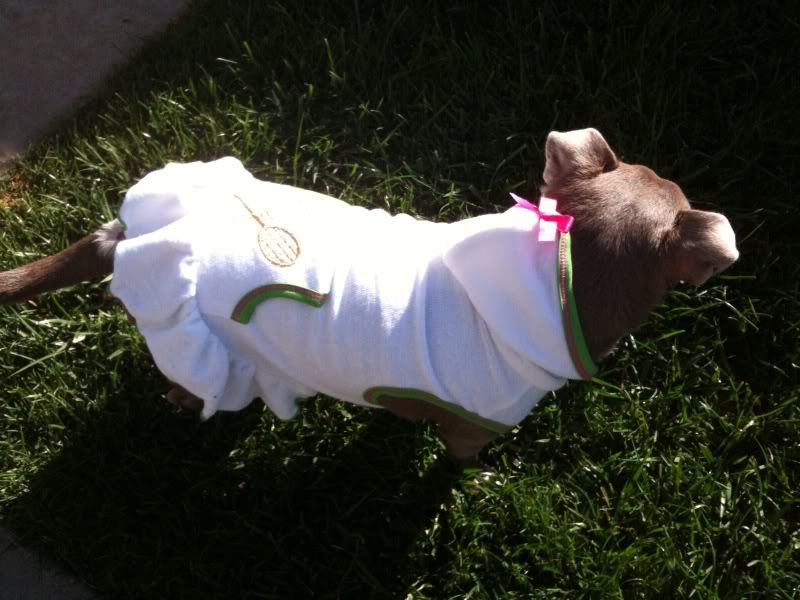 Hey.....where did my ears go????
Hey.....you are Ivy aren't you???? Let me have a sniff just in case!
Ahhhhhh.....this feels good!!!
Lori