I am amazed at just how much Jake has grown, I had put extra holes in his collar and already we have moved one to make it a little bigger and........ I bought him a T-Shirt which though a little loose it seems to fit well. Here he is looking guilty but not sure why lol
This one is Jake up to mischief, I am sure he thinks there is something tasty for him in there.
http://
Not sure if this is the right way to face to go biking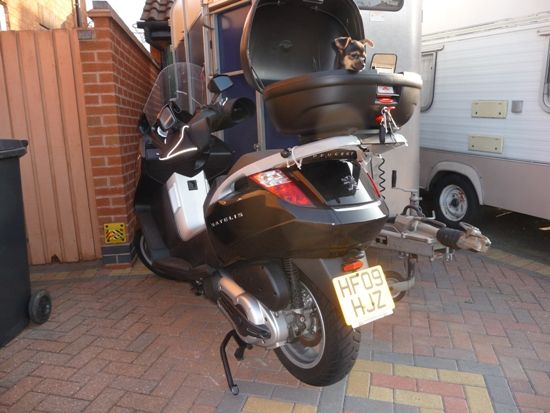 My partner was close by in case Jake decided to jump out but he seemed quite happy to sit there. All he needed was his bandana and helmet.
Hope you enjoyed the pics
Deme x