Hi to all!
I'll have a new baby in my chi's family.....
Do you like it?!
training for show....
Sleeping
All litter
Do you like my new shortcoat?Her father is Misty meadows Choco Calixto and her mother is dolcemela/de Arlejo bloodline....I hope she grown and became a beautiful dog's show,we starting in show in november,class baby.....
I like so much the brother,longcoat,but i cannot take a male with 3 fermale!!
What do you think about his?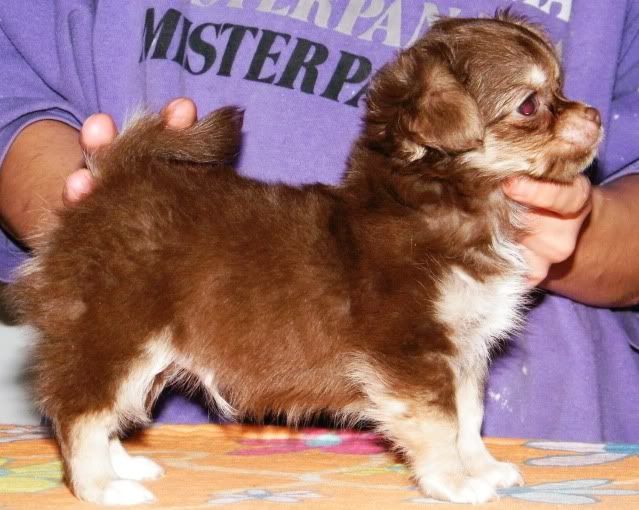 I hope that he found a googd home and he can do exposition,he's too beautiful for not showing!
Now i take Chocolate Souffle' from breeder's house in the end of october,and i'll post another photo....