Hmm mum someone's been here i can smell it.. **Sniff Sniff**
I can see something over there too mum... what could it be!?!?!?!
AHHHH it's kind of like us but has such a short tail and floppy ears too!!!
I don't think he speaks the same language as us **Woof Woof**
Hey he's trying to jump on my back, why would he be doing that for?!?!?!
(mum wasn't impressed with that)
Well Rabbit, mum said i have to go in now, it was nice meeting you **Kiss Kiss**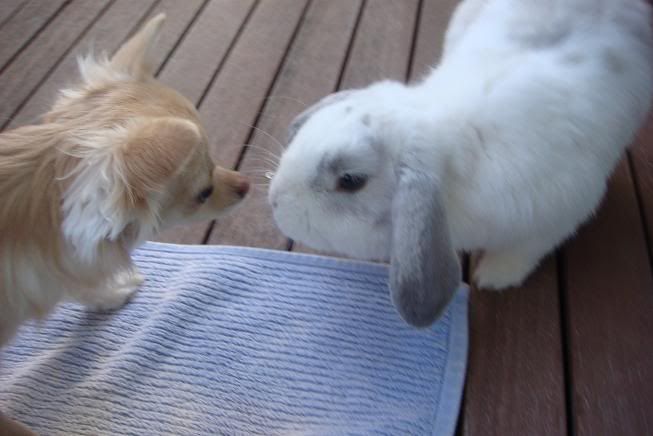 They had so much fun with the rabbit! He didn' t like Shadow much but he LOVES Pebbles, he kept chasing her up and down the deck but i couldn't get many photos as they moved so quick