She's turning into such a well-behaved little princess
We're loving having her around. When we're gone at night, it seems to stress her out, but other than that, things are going well. Always something new, right? Anyway, here are some pictures of the little miss!
I wasn't really planning on dressing her much, but she's so flippin' cute in clothes...these are 5 months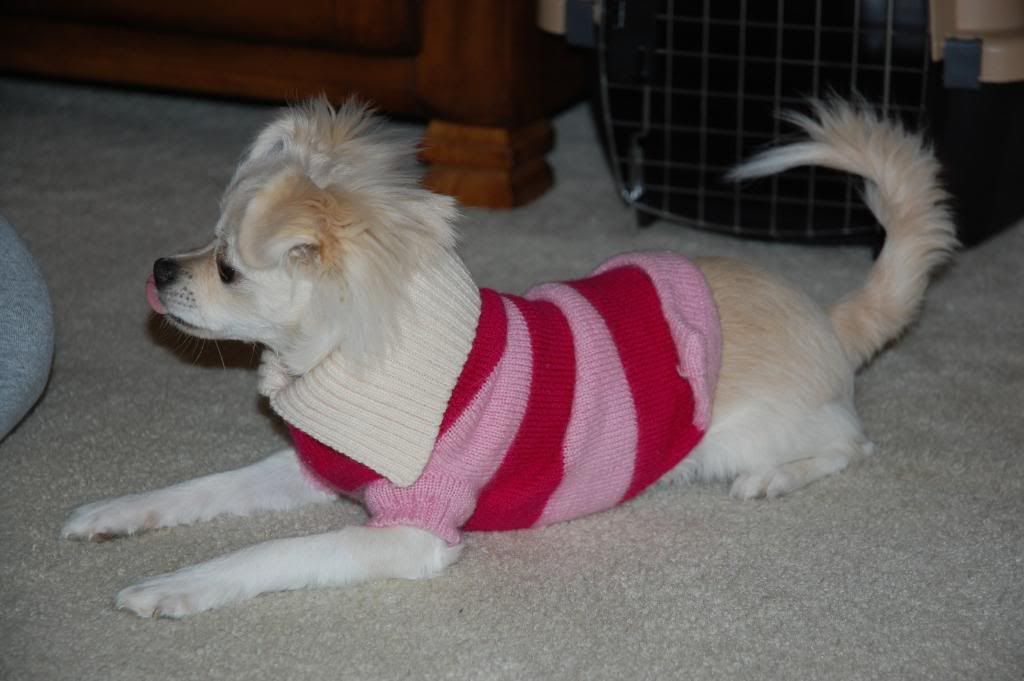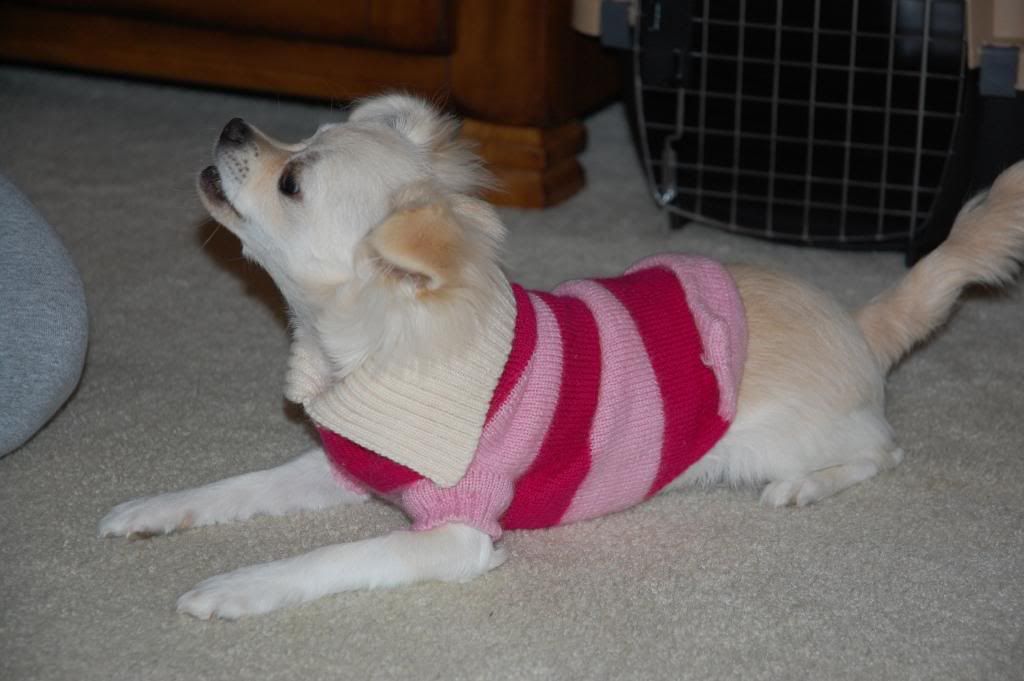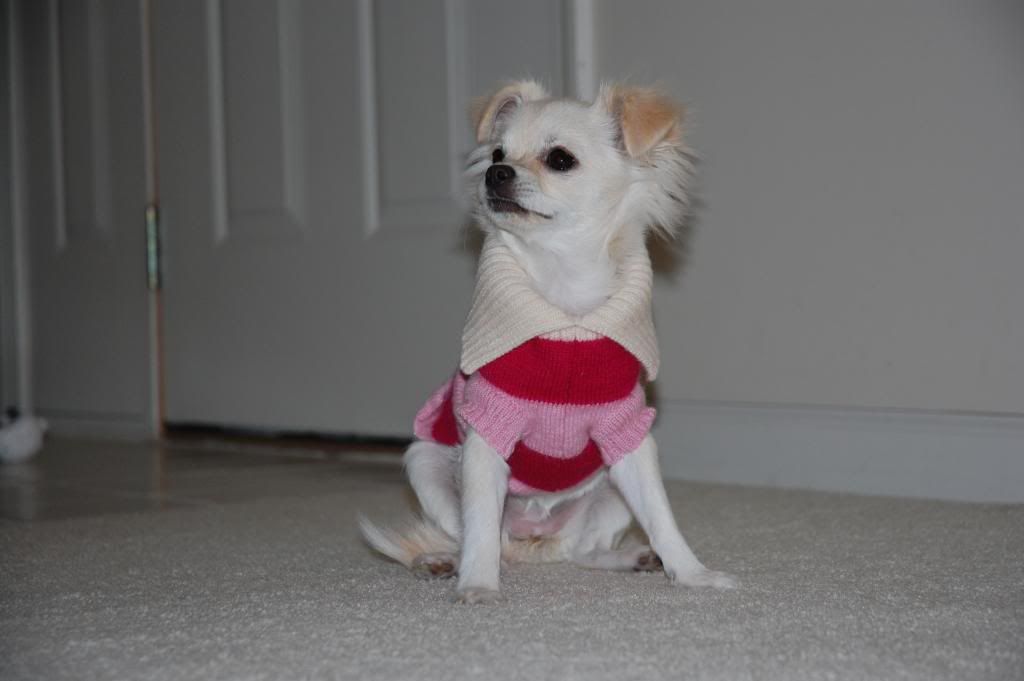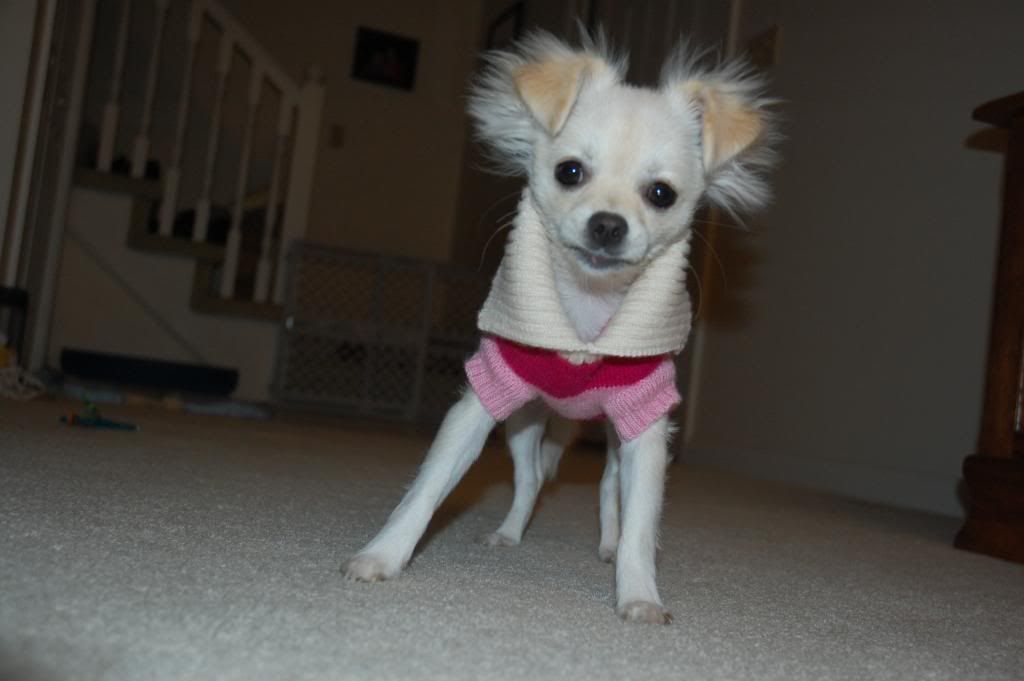 get this thing off of me!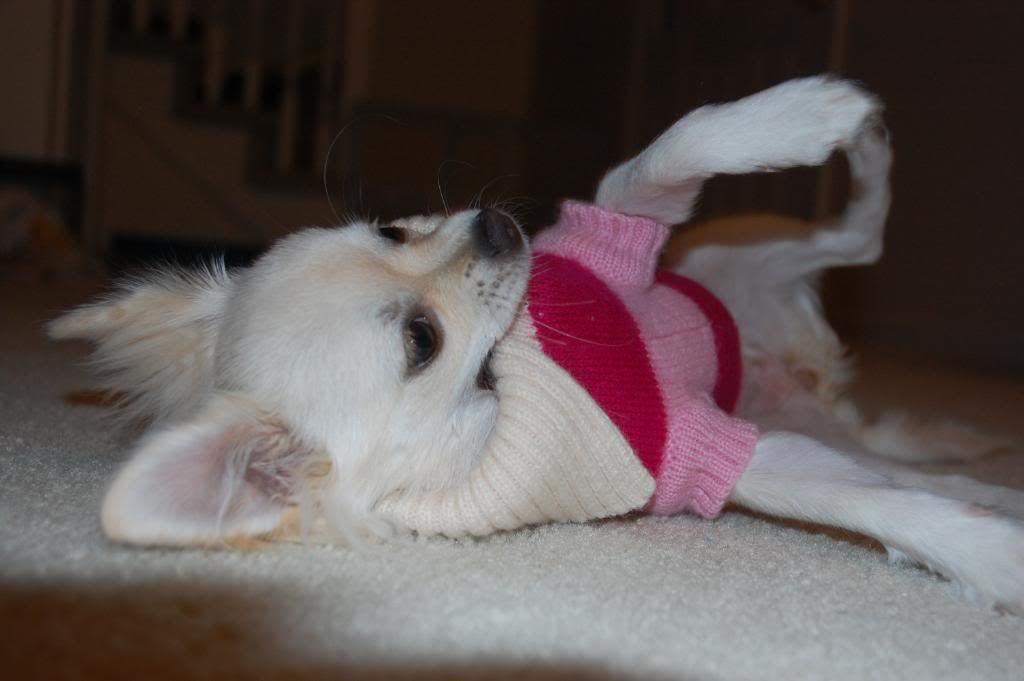 me and madison