Well, its been raining for days, its so wet and yuck outside. We all stayed in and watched some Tv, I did homework for my college classes, and just hung out at the house, relaxing. So I've got some pics to share
I've got some new pics of Dale (I was outvoted on that name :P) who was born in this house almost 12 weeks ago. Its a great expierance watching a puppy grow when you have both of his parents, and were there during his birth. Hes got one ear standing up, and the other one leaning down on one side, totally adorable. Hes a mommas boy and they are best of friends.
This is him when he was first born.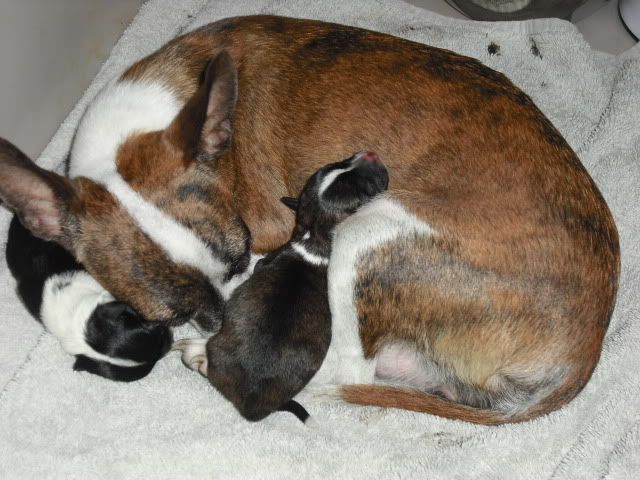 This is him now
Thats his mom, Wheezy, on the left; and part of Toodlelou on the right.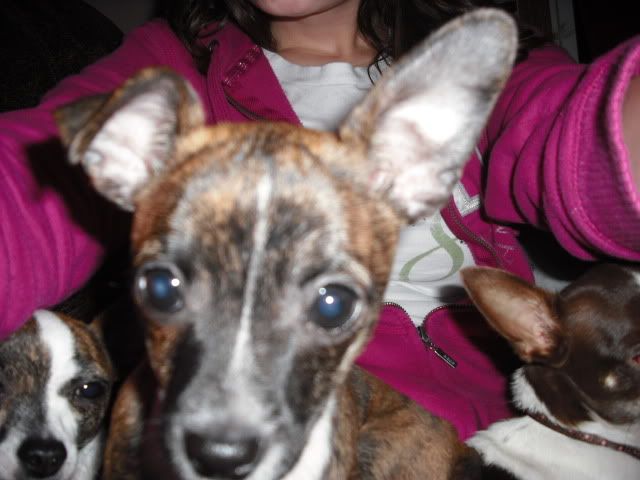 (lol and thats my stepdad in the background, watching a movie & eating popcorn. I just noticed that was there. Along with our Jack Russel, Luke. )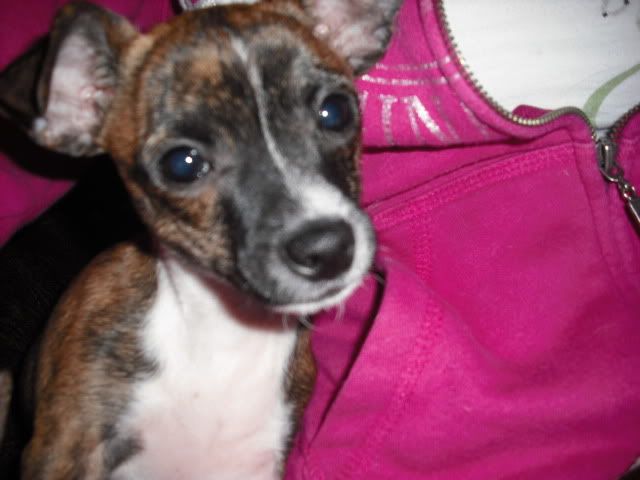 Wheezy dead set on tryin to get that fish, naughty