so i finally got dexter a small frisbee.
oooh mommy what is it?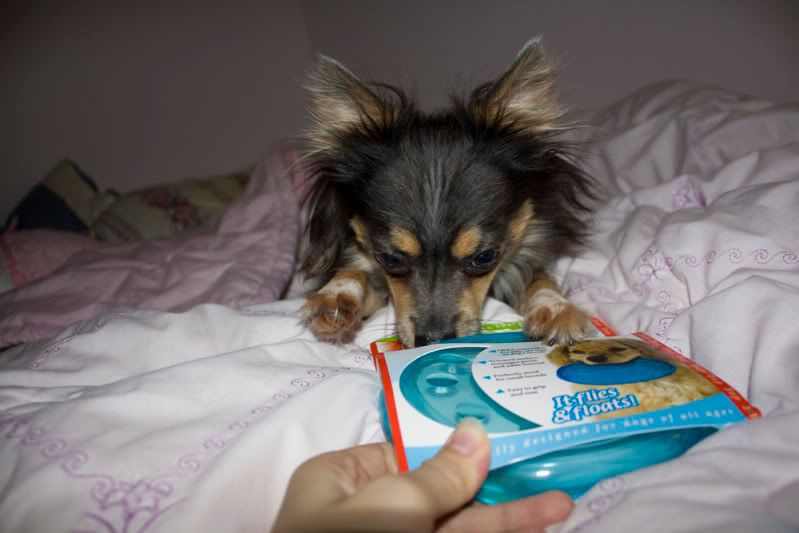 it's mine!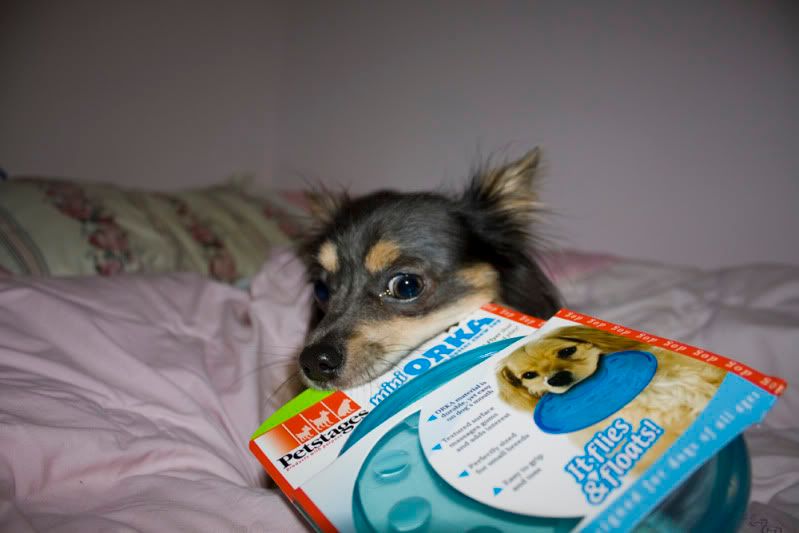 wait i think i know how to open it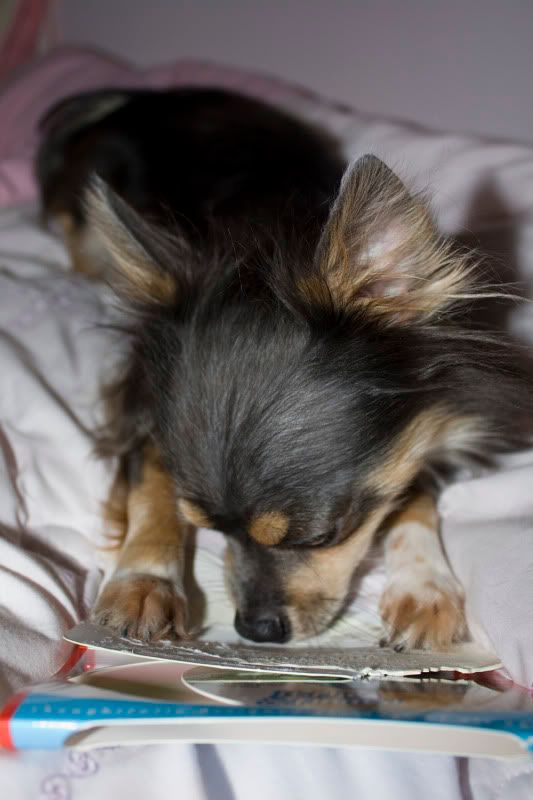 please please! my arms are wide open for it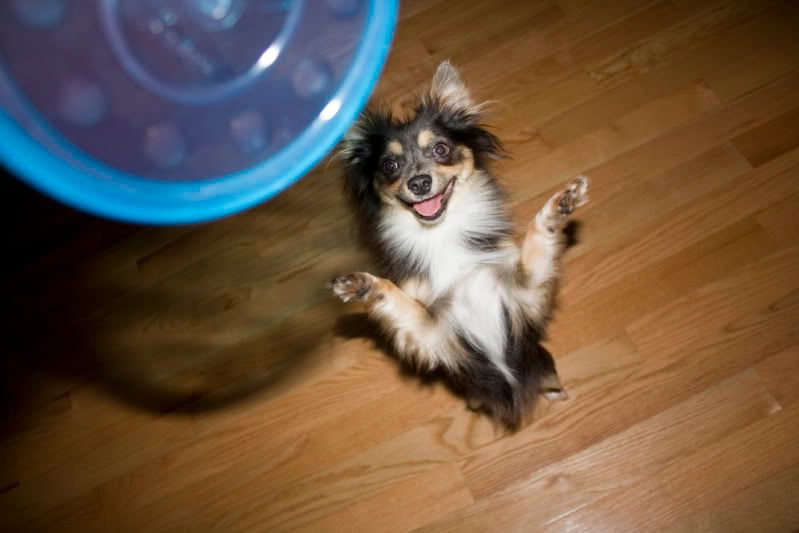 haha! you cant catch me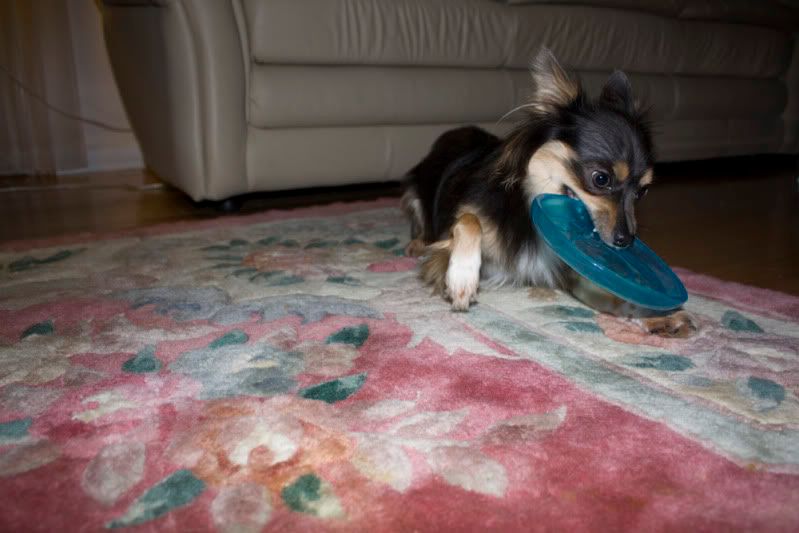 ooooh it's fun to scratch too!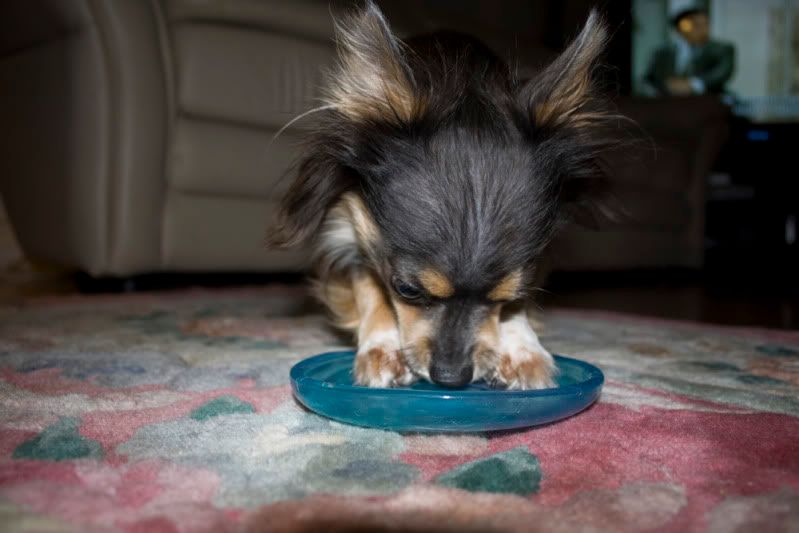 watchu looking at? get your own!