i cant believe he is two, i feel like it was just yesterday when i brought him home and he cried his heart out in his crate! To celebrate, i took the day off, baked him a doggy peanut butter/carrot cake with low fat cinnamon cream cheese frosting (hey it's his birthday!!) topped with some carrot pieces! we did make a trip to the dog park but i don't think either of them enjoyed it too much because it was a little chilly out. anyways here are some pictures!
showing bam what's in store for him..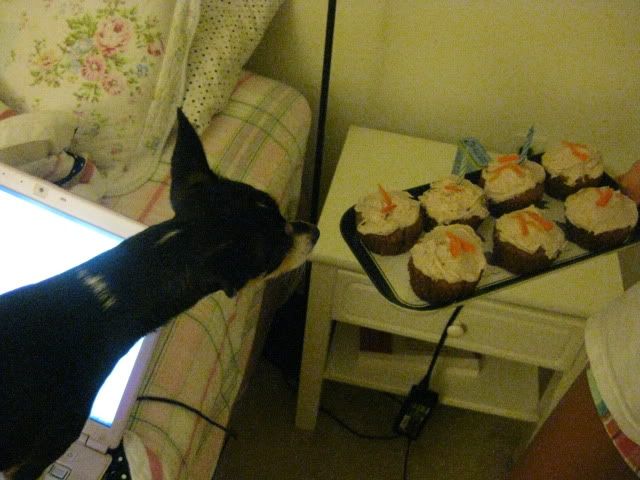 just setting up - lucy watching!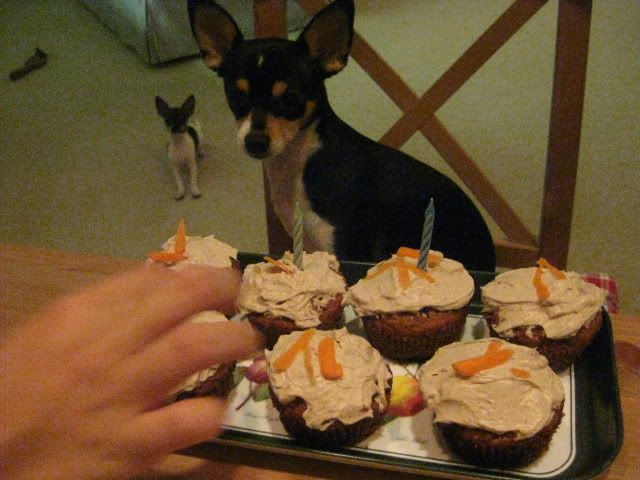 do i get cake???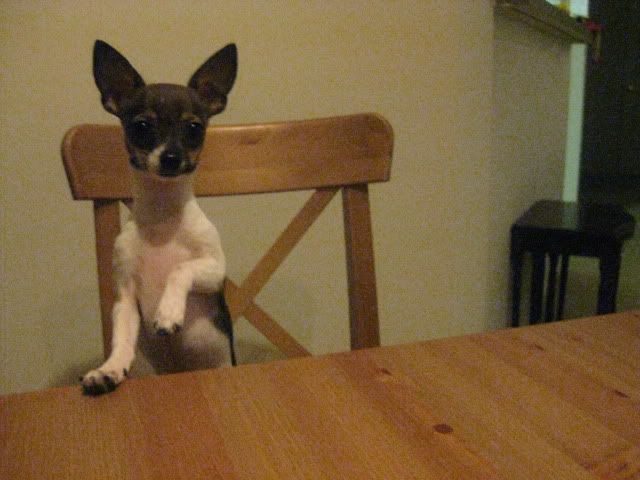 light this thing already!!
we had to wait for my mom to finish the dishes, and bam just waited in front of teh cupcakes for about 25 minutes. didn't leave the chair once, my little fatty!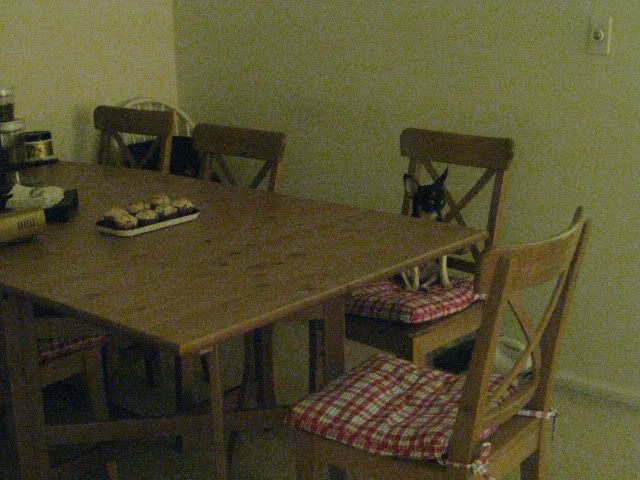 ahhh fire!!
nom nom nom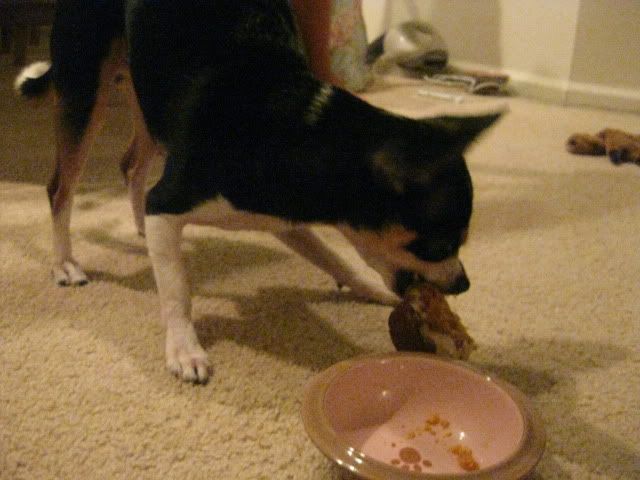 and a video - bam was scared of the candles!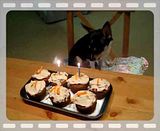 finally! and lucy joins in!