Here are some new pics of Cookie you'll notice the discolouration of his white fur on his neck and paws from his tongue sticking out all the time. I call him a scruff bag now lol. I was thinking of getting some stuff for it but he doesn't like to be messed around or fussed over now so I've left it.
Sitting on the sofa with dad: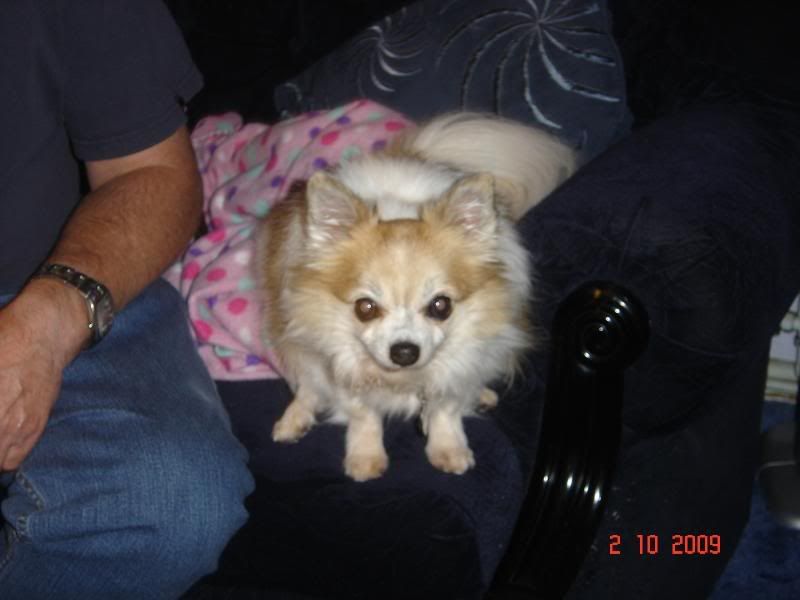 His bed in the living room. I've had that bed for years and he loves it. Our cat used to sleep in it and hog it when he was alive. It's right next to the computer and Lolly sist in it when I'm on the computer.
That's my throw for when it's cold and I'm downstairs with my dogs but Cookie nabbed it for himself so I didn't have the heart to take it off him.