Thought I'd share some photos of my MChis.
The first two are my pups enjoying the wood stove this morning - 3 of them piled up on a chair in front of it & Matilda in her crate next to it....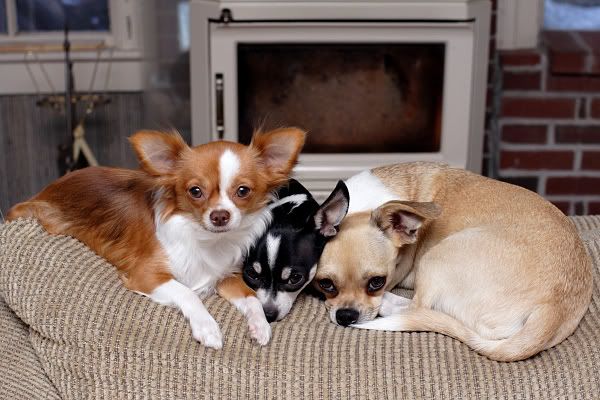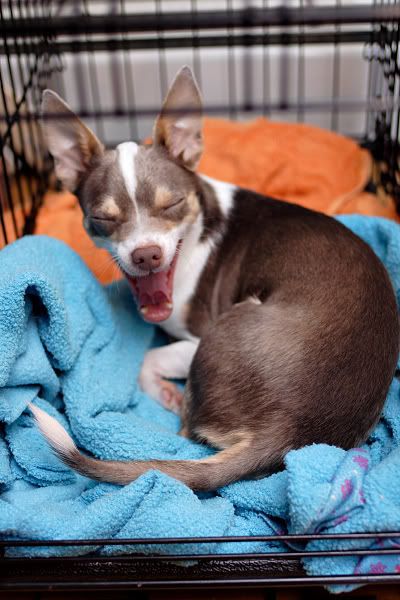 Matilda's favorite spot...anywhere near her daddy.
Milo being a naughty boy - he even likes to get ON the table & eat anything left laying around. It's no wonder why he's 2lbs over weight!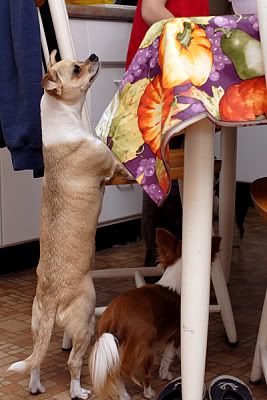 Mari out on the town checking out the pumpkins of Pumpkin Fest with my 2 human kids. (crappy cell phone quality - sorry!)