this all started last night when i was "ignoring" dexter while playing games on the comp and so on...so he started to kick a bad habit of chewing on my basket right by my foot
well after i scolded him from doing that...
what do you want?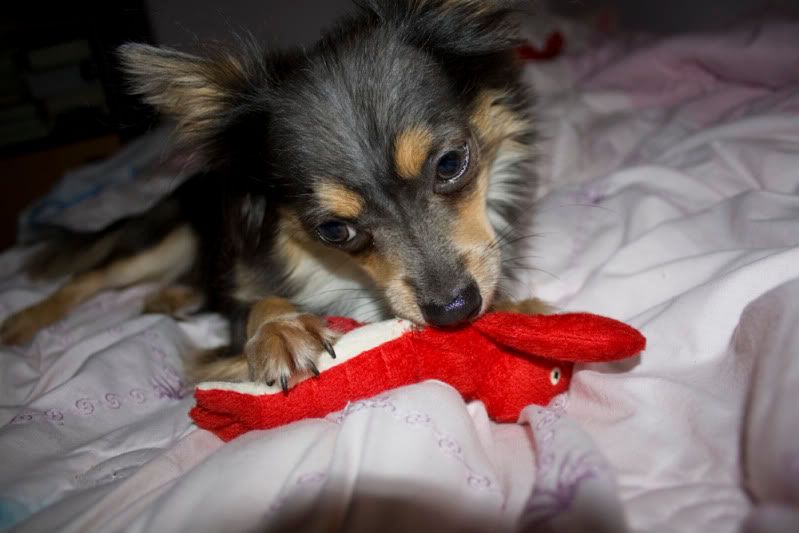 i'm not doing anything bad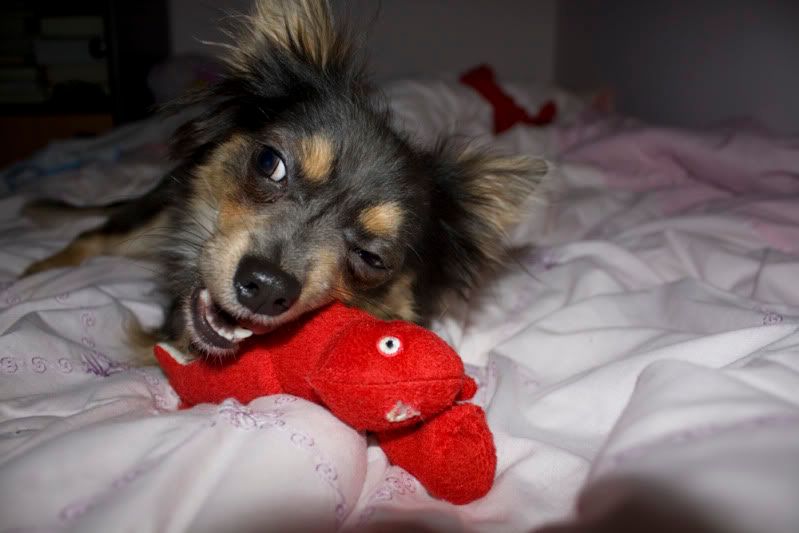 i'm not chewing on ur basket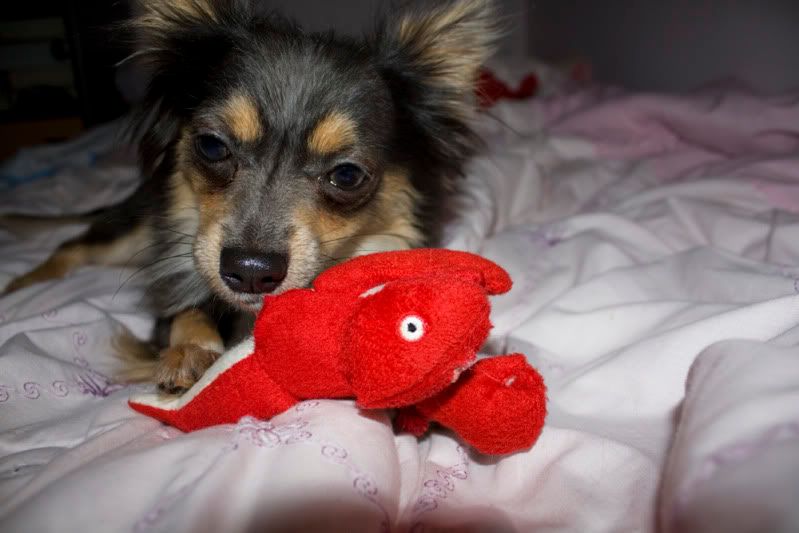 i'm destroying my toy u see?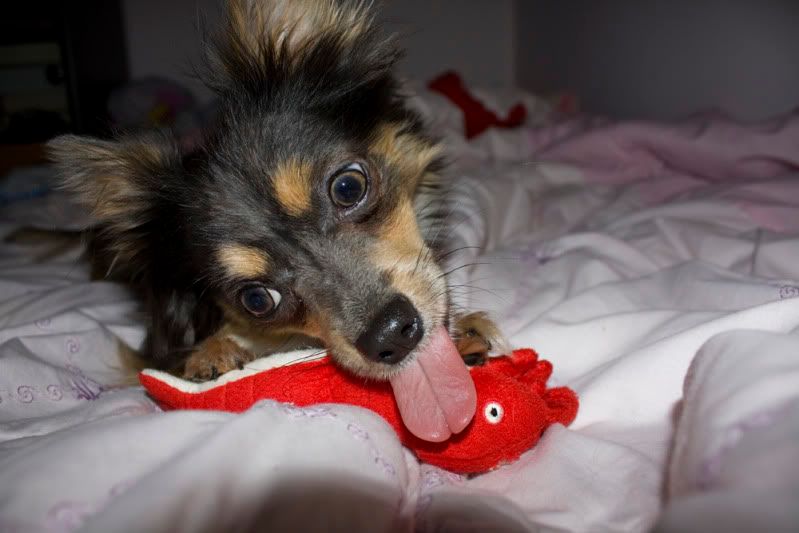 so u replace my toy with a bully?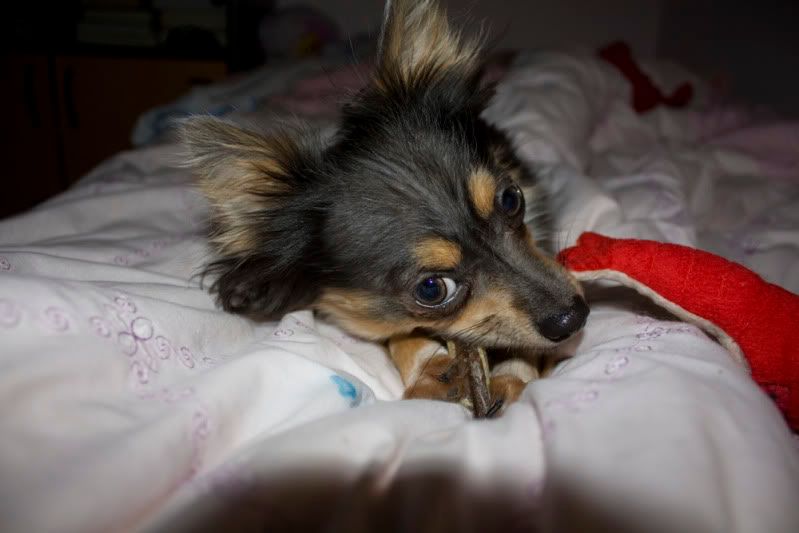 R.I.P lobster toy...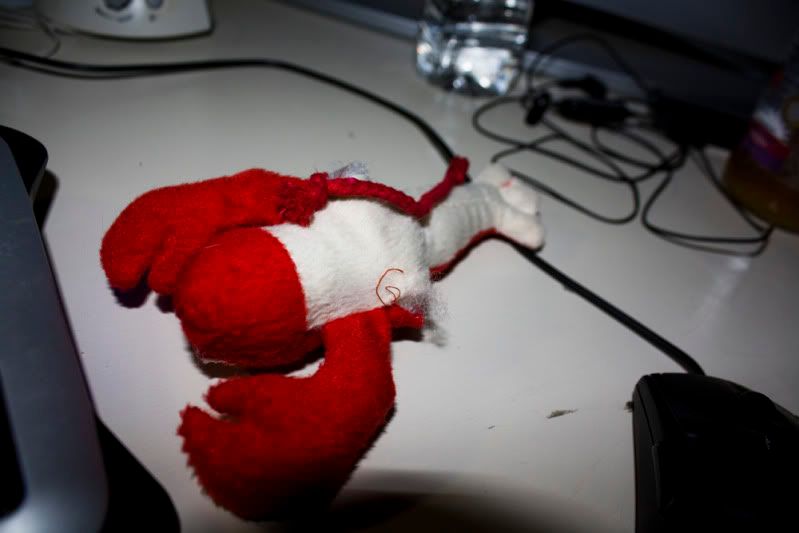 dexter is being VERY bad tonight...