Hi Guys,
Thought I would post some random pics of the nail shop and the babies.
Here's my Mom and my cousin holding the babies at my new shop.
Here's my girlfriend getting a pedicure.
Another nail shop pic, the littles love being in there.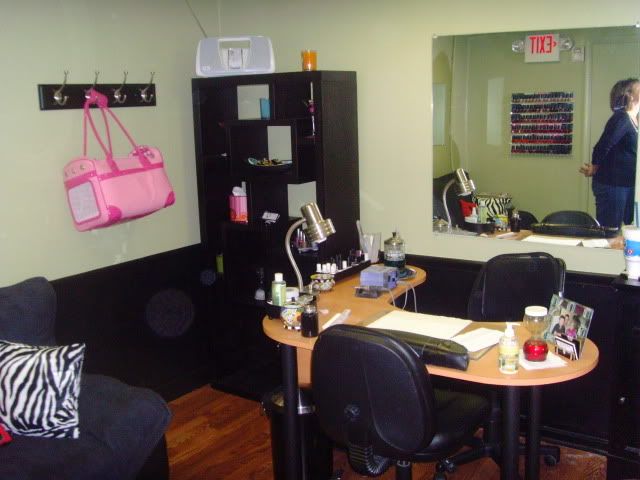 Chloe and Lily in their winter sweaters made by Amanda, they are gorgeous sweaters Amanda, thank you so very much!!!
Lily checking the shop out!!!