Guess who has me??? TRACY!!! I am so excited. This is a wonderful packet of gifts and Tracy and Brody are so dear to our hearts!!! I feel blessed and I'm so surprised about this! Thank you dear Tracy and Brody, we love everything!!!
Look at this fabulous selection. The sweaters are Kwigy-Bo, which I've never bought but I've never had a sweater fit my little girls better. I'm dying here.
This is a new treat called "Moo's". My pups are freaking out over them and love them like bully sticks. I'll have to add these to my standard treats.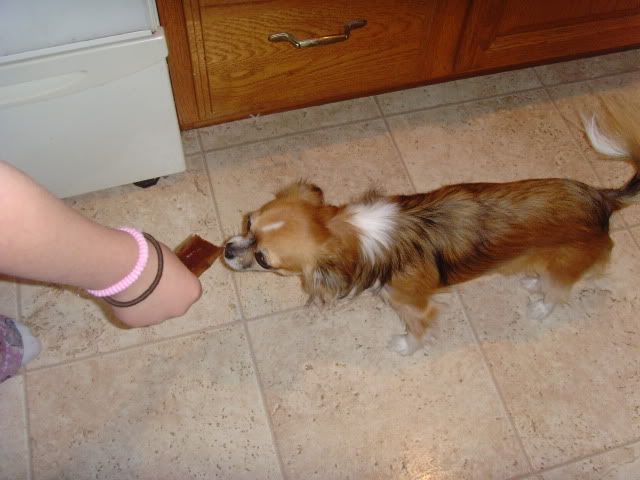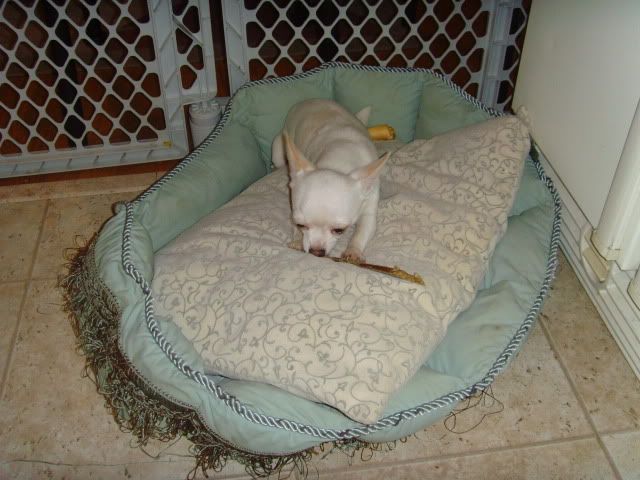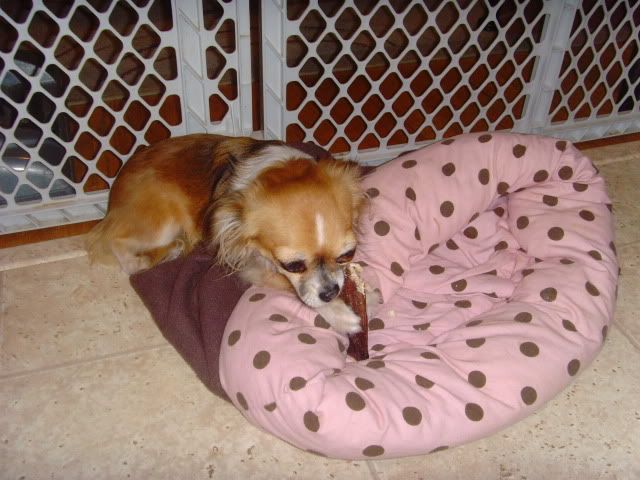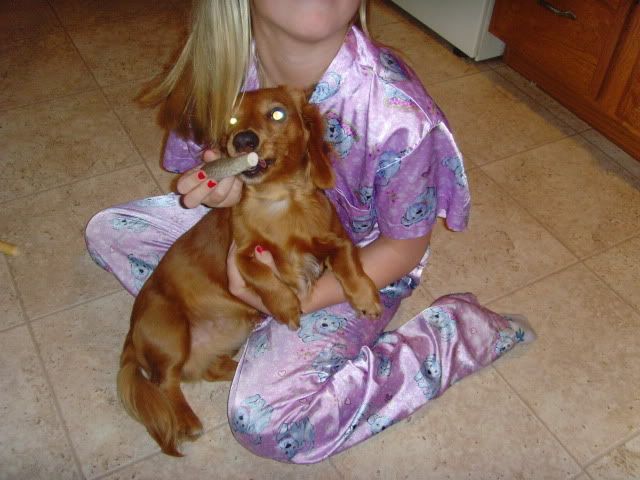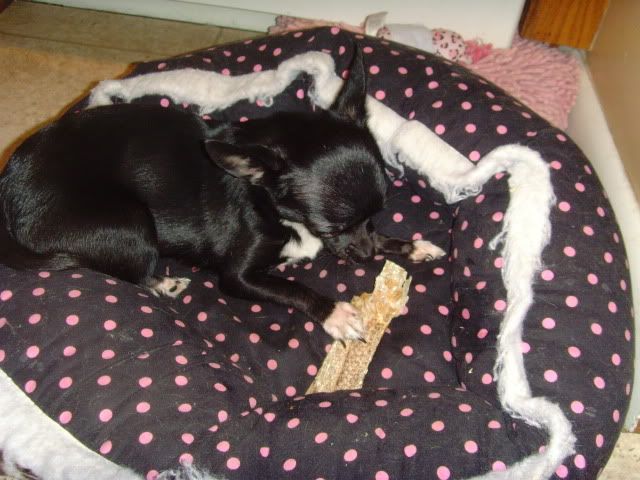 These sweaters are just amazing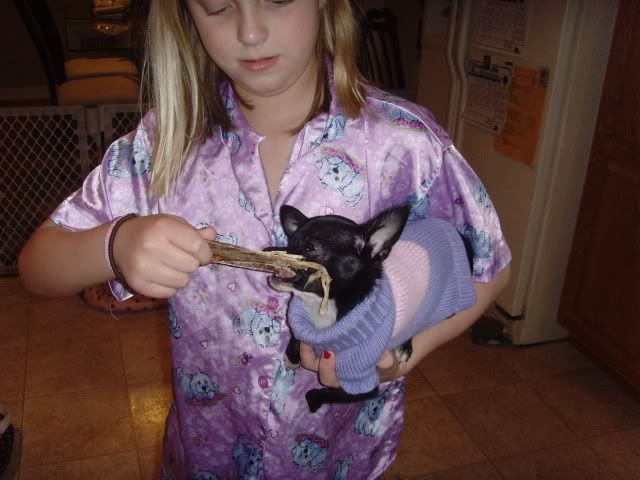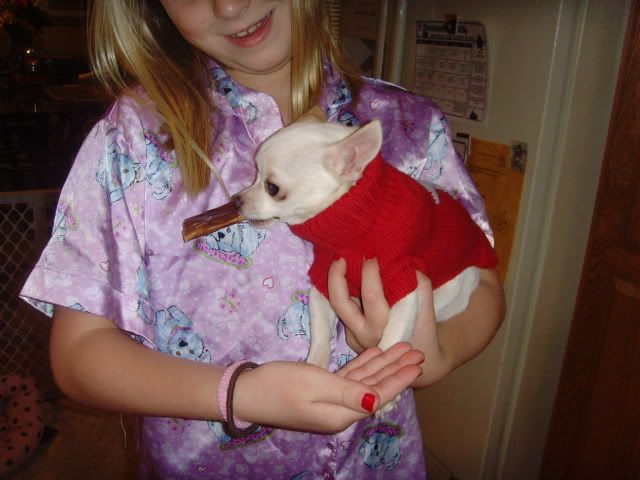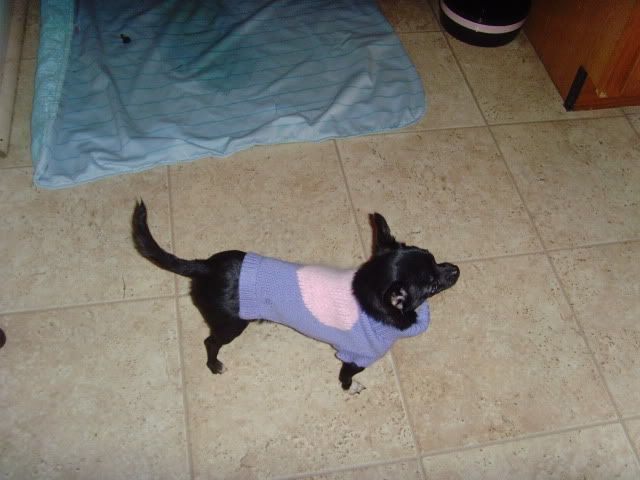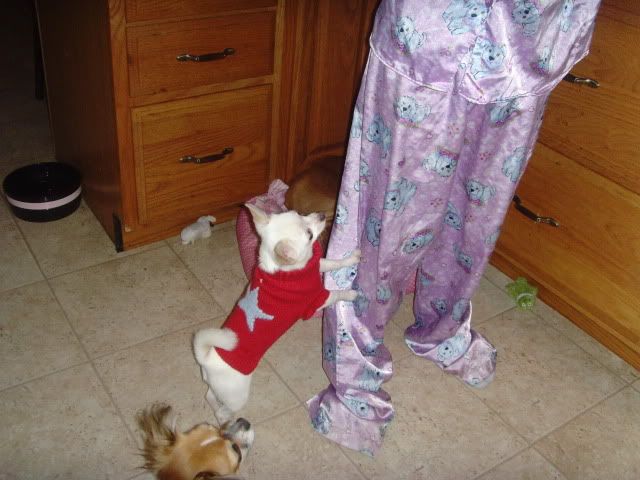 Look at them begging for the Moo's!!!
Kenz playing her DS while Lily naps.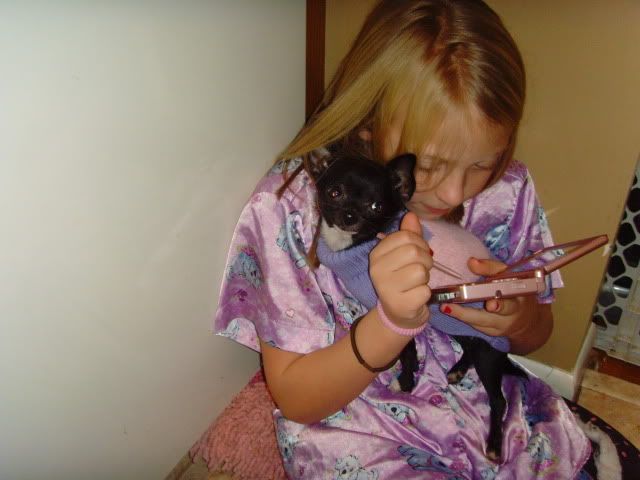 These gifts are so generous and I adore my chihuahua socks. Andrew said he would have bought those for me in a second if he would have seen them. Thank you so much Santa Tracy and Brody and I can't imagine getting another box, this one was so generous and perfect. WE LOVE YOU!!!