Sooo.. I found this in my living room today.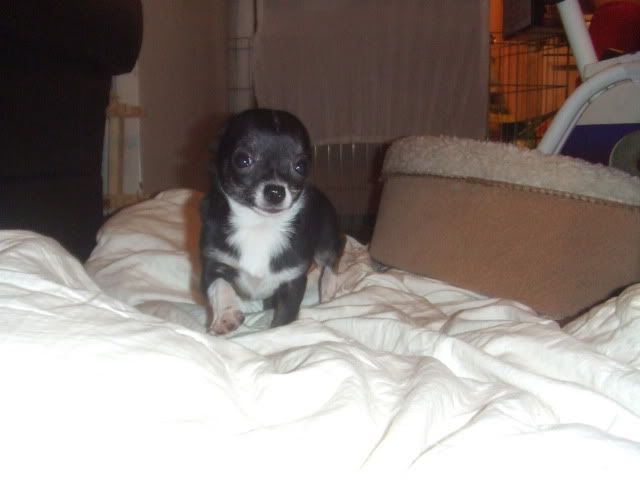 Atfirst I though Betty had shrunk! "Honey, did you put the dog in the wash with hot water again?"
He assures me that he did not.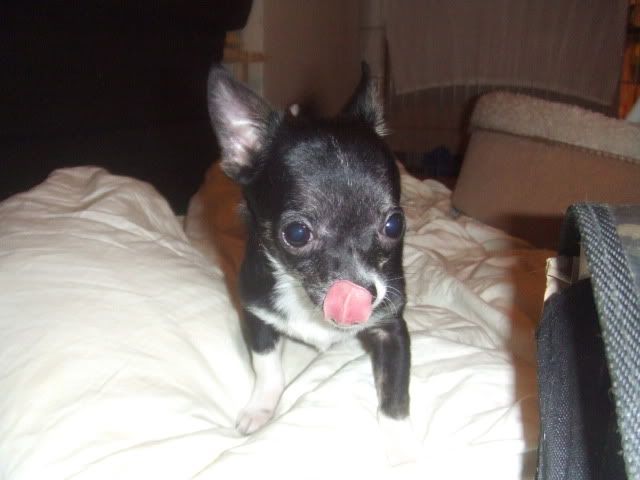 Then it attempts to join me on my chair.
Sadly, it is too small and sits and pouts.
UNTIL! I give it some chicken!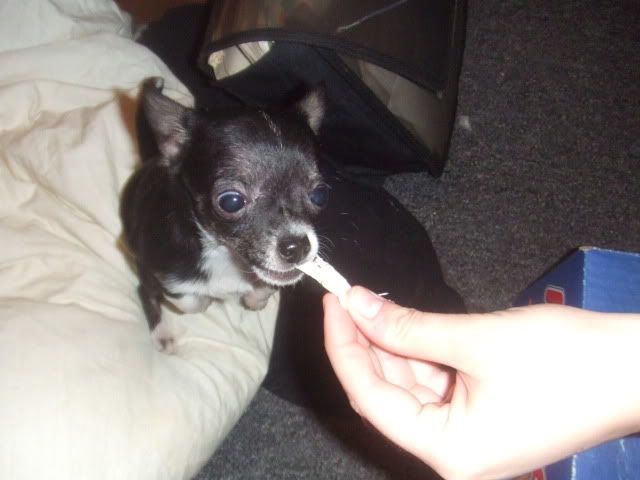 It goes a little crazy for the chicken.
My boyfriend falls for it's evil ploy and picks it up to cuddle.
Where it then tries to EAT him!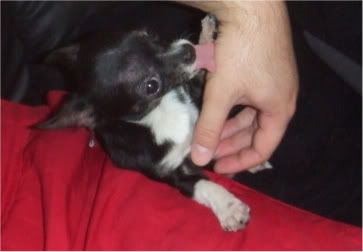 Satisfied that he is not, infact, edible - it tries to think of what to do next.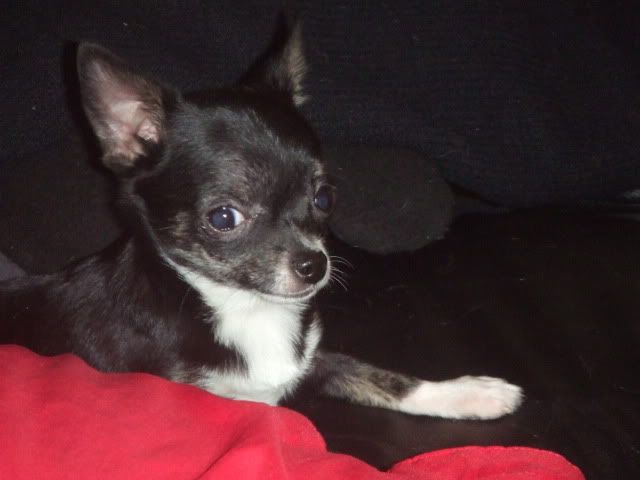 As it wanders around looking for trouble to get into.. Charlie waits, ready to attack!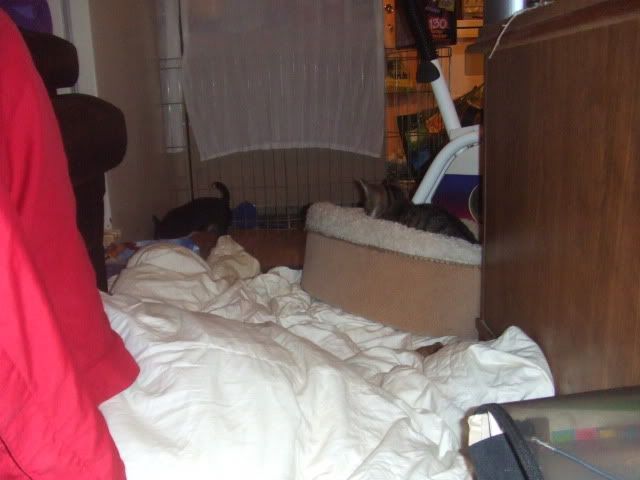 RUN! She's attacking!