So Crystal (Littlehead) asked for pics of my girls. I haven't taken any lately but found some random ones i took here and there so here you go.... enjoy!!
So much going on outside the car.. must look!!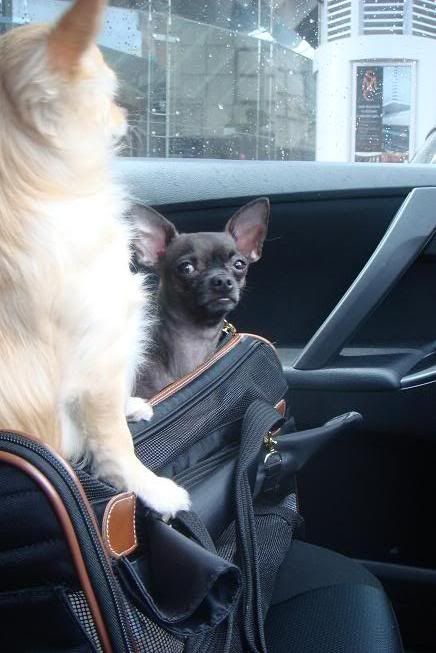 oops, car's moving.. get into position....
Oh all this action makes me sleeeepy...
wooo Shadow got a new coat!! (i got the same one for my ss too)
after a big day mumma tucks us into bed...
Goodnight everyone...