Took these this morning well actually there was about 300 and after sorting the blurred ones out etc I am down to 183 but I stilll can't post all of them so here's a few for you to look at.
This one is Jake waiting patiently to see if he is gonna get a few plain flavoured crisp's.
This one is Jake giving me his high 5
This one is Jake doing the crawl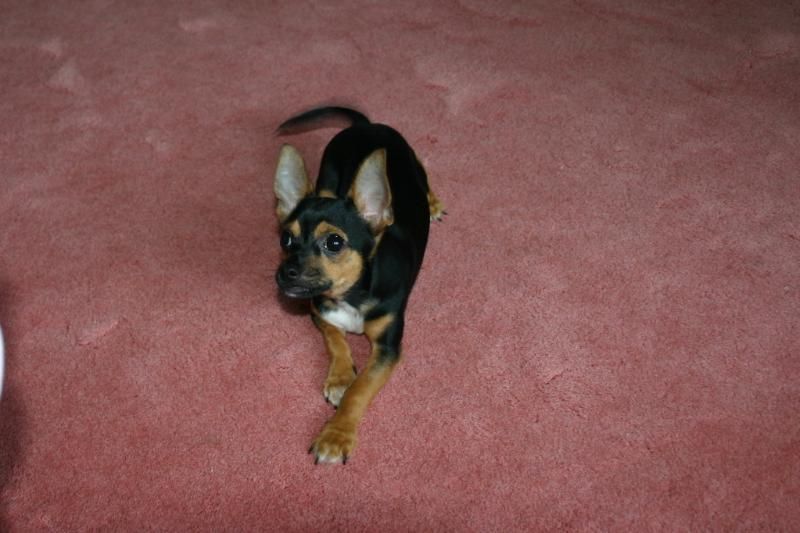 The start of his roll over
Jake spent about 2 seconds in the horses new feed bucket so we were lucky to get this photo.
Hey! Another high 5, he loves doing these.
Added this photo as I think it captures Jake really well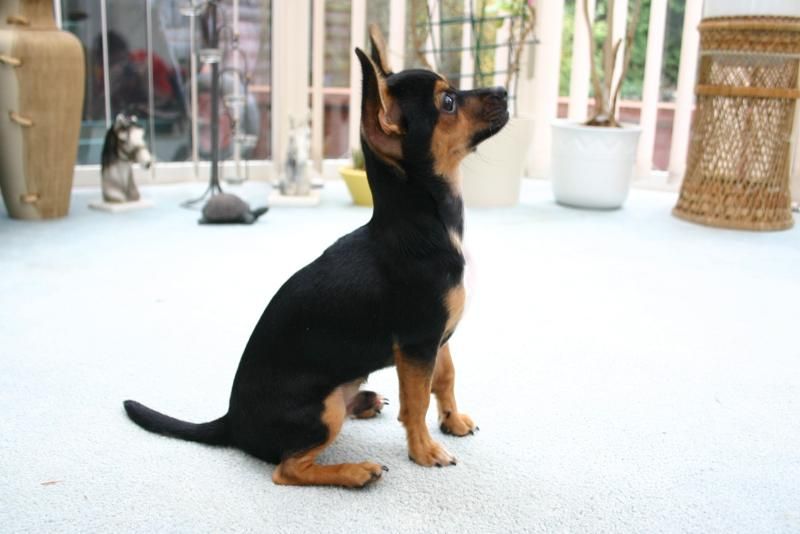 At the last puppy training class they had games, out of 5 Jake won 3 and won over all champ. There were a great assortment of toys and treats as prizes and some where really big. I always let jake choose his toys and this is the prize he wanted. He proudly picked it up still in its card and totted back to his blanket to play with it.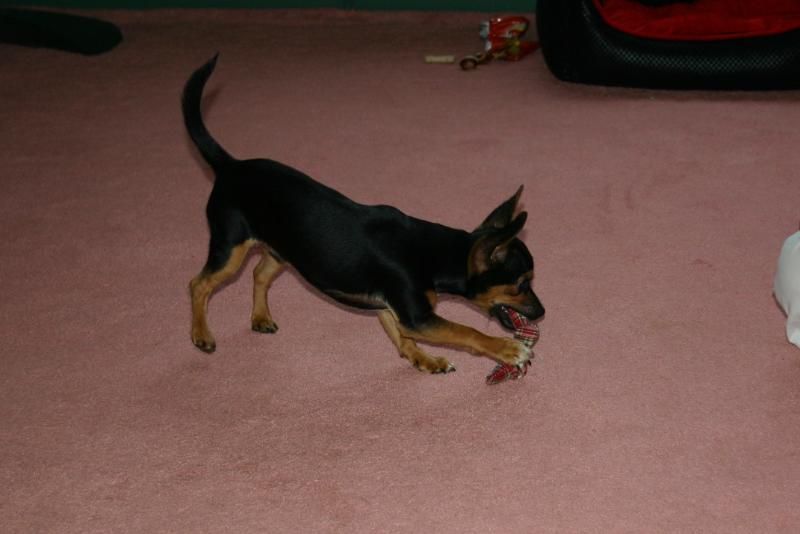 Sorry there are so many, hope you like them
Deme x