Little Chloe looks so innocent. She's sitting next to her dad, looking up at mom with the camera.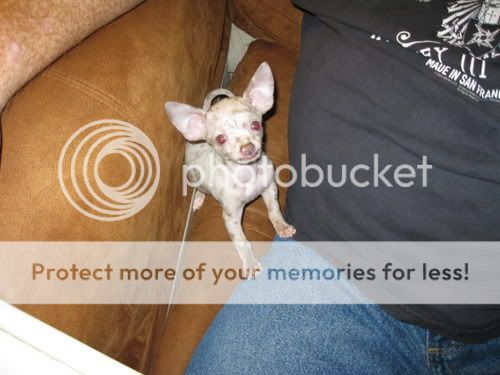 And then....BITE, BITE, BITE!!!
I have been laughing so hard! My hubby is sitting in his chair and he keeps saying, "Ow! Stop! Don't bite my stomach! Ow! Chloe! Stop!" I don't think I have laughed this hard this early in the morning...EVER! LOL!