Yeah!!! Our 2nd santa revealed herself and it's Tasha!!! We were so fortunate to get such amazing gifts and have such love and time put into them. Tashy sent us the beautiful chi blanket, the truffles for the pups, the zebra puppia bed and an adorable book on chihuahua's. In our box we just received she sent gifts for everyone. Lots of toys for Coop and the girls, tons of presents for me, a fantastic t-shirt for Andrew and shirts, lip glosses and stuffed animals from Australia for Haley and Kenzie. The outfits for the girls are priceless and I took lots of pictures to share. Thank you Tasha from the bottom of our hearts. We love you!!!
A table full of goodies, as you can see!
The girls with their shirts, which they've already worn and their animals.
Coop getting into his toys before I even put them down off the table!!!
An angel ornament in memory of our sweet angel Bambi, RIP.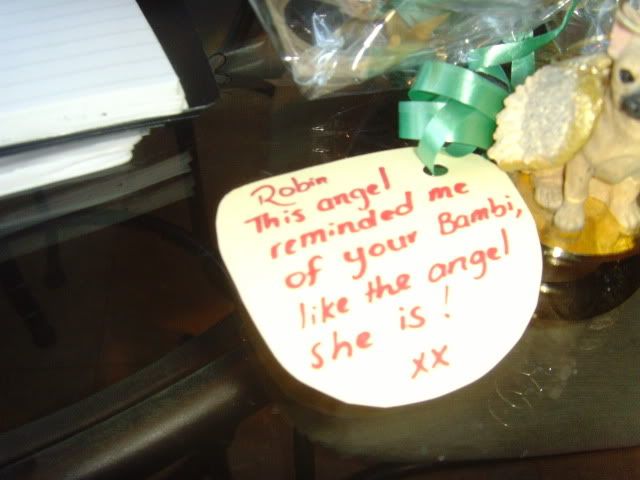 Look at the packaging on these!!! And look what was inside. Amazing.
Sterling Silver personalized ornaments with their pictures already in them.
More gifts for the girls with tags and their pictures in elf costumes. Just brilliant Tasha!!!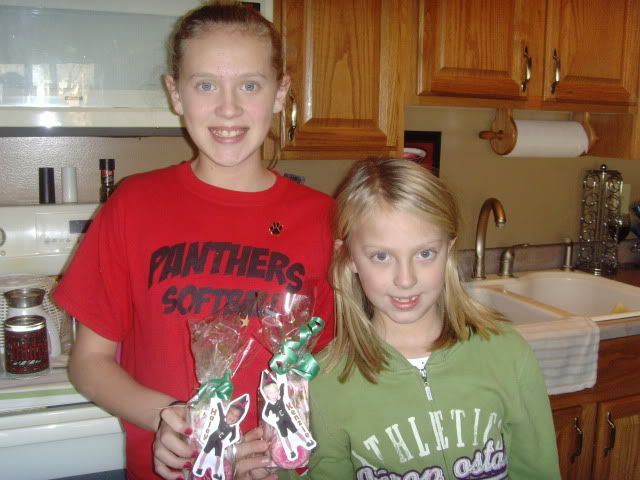 Diva Chloe in her beautiful pink sweater coat trimmed in fur.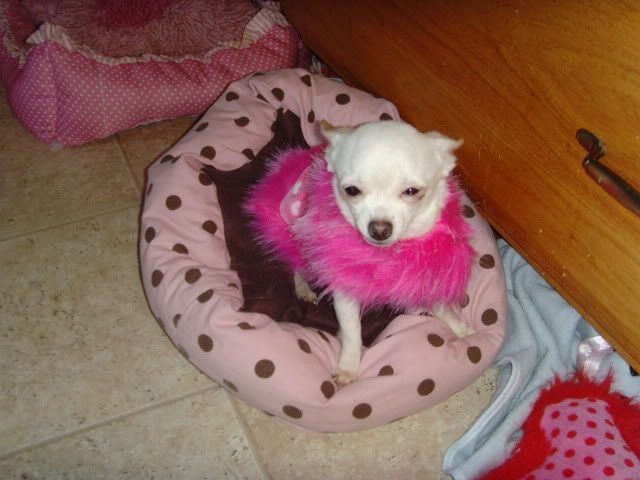 Miss Lily in her elegant wool red coat with black fur trim!!! Amazing quality.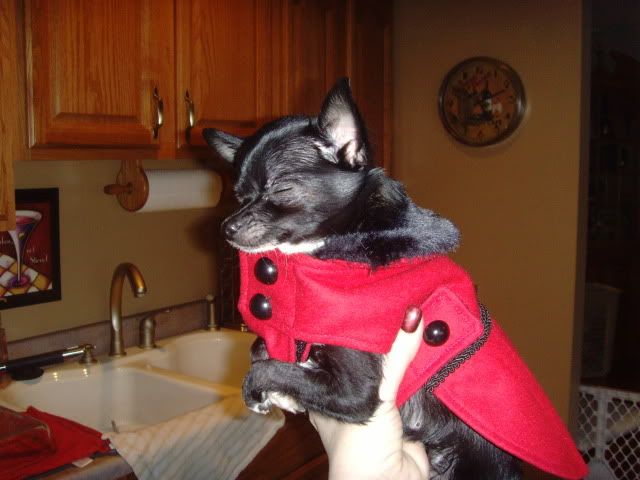 Andrew holding his little girls in their new coats!!! He loved his Michael Jackson t-shirt also. You thought of everything Tasha!!!
Believe it or not, more to come!!! She went crazy that Tasha did!!! LOL.