Pedro did most of the opening and investigating because Max has some health problems and doesn't feel well......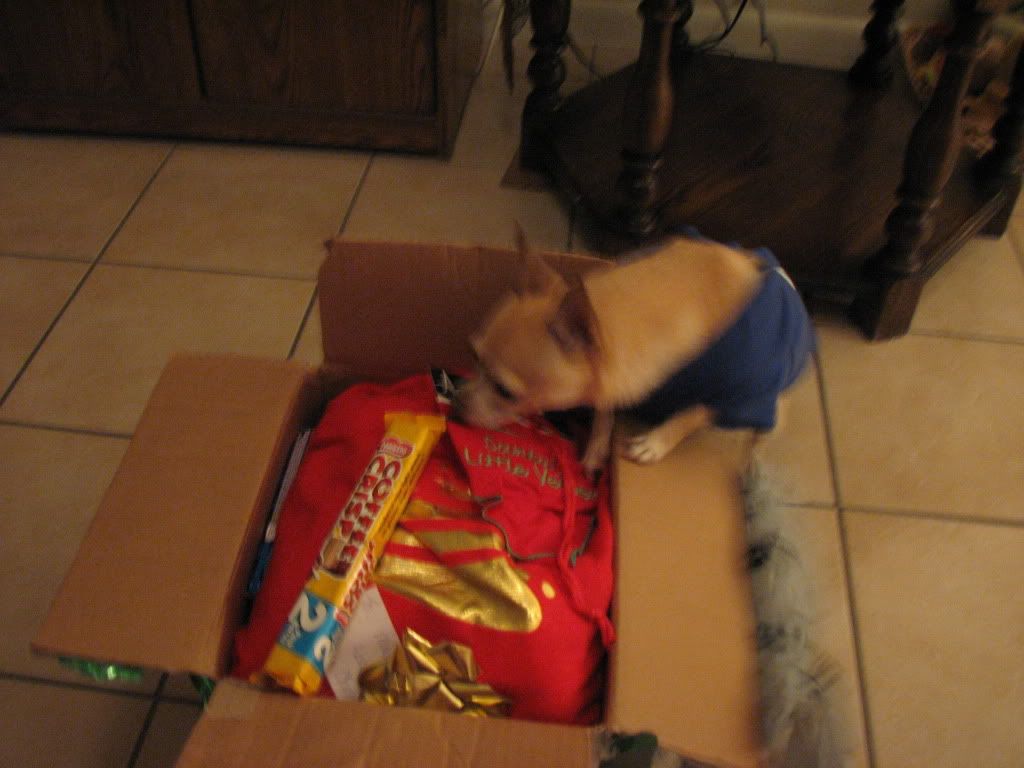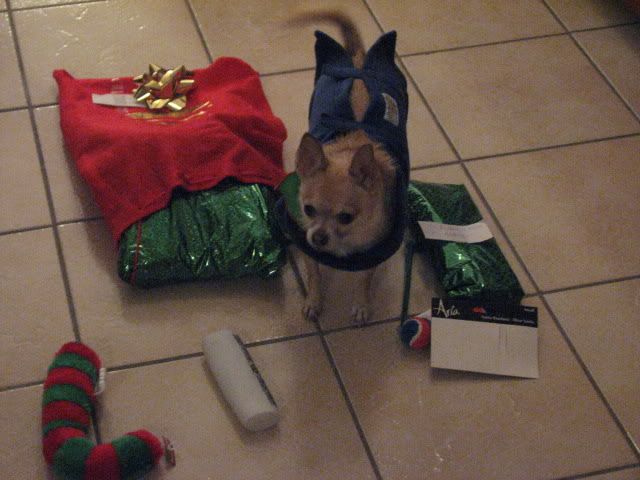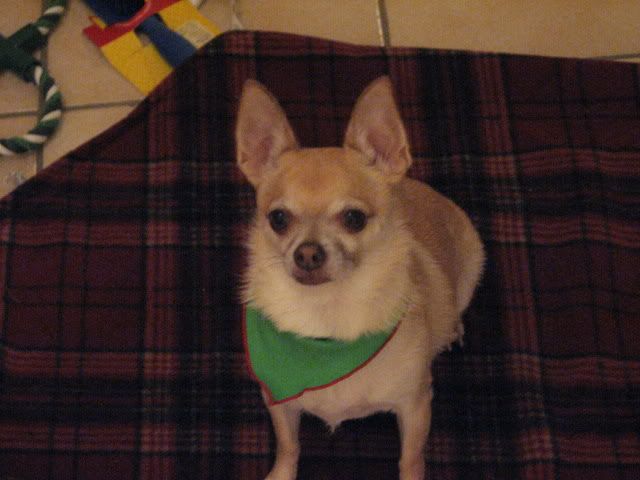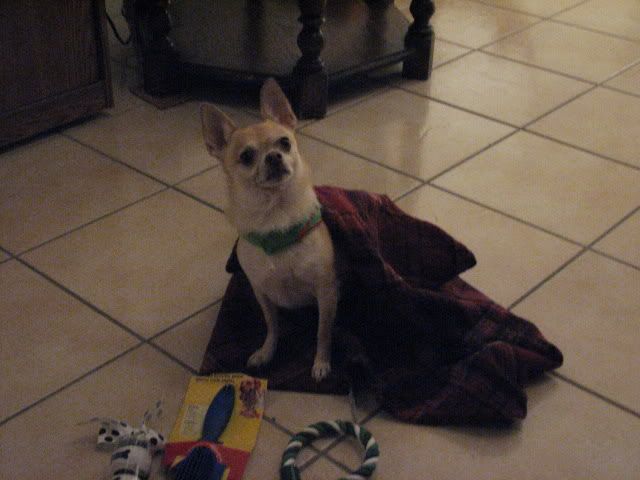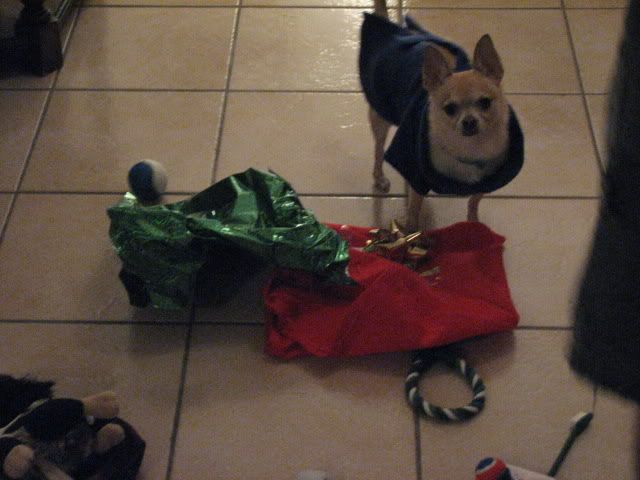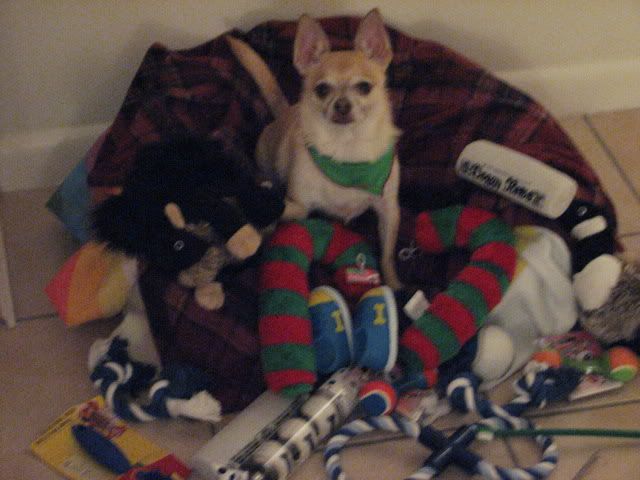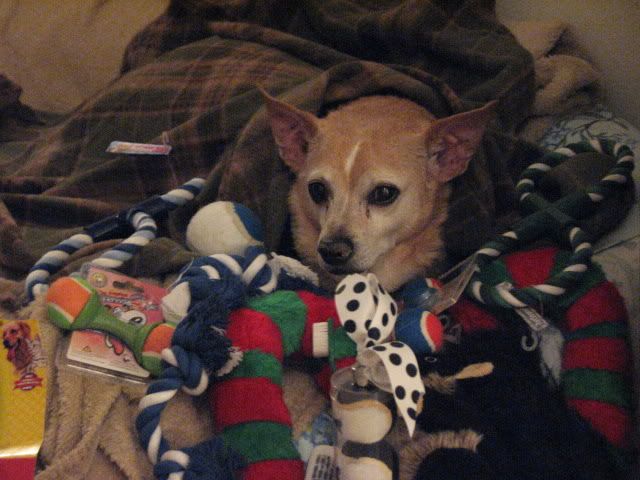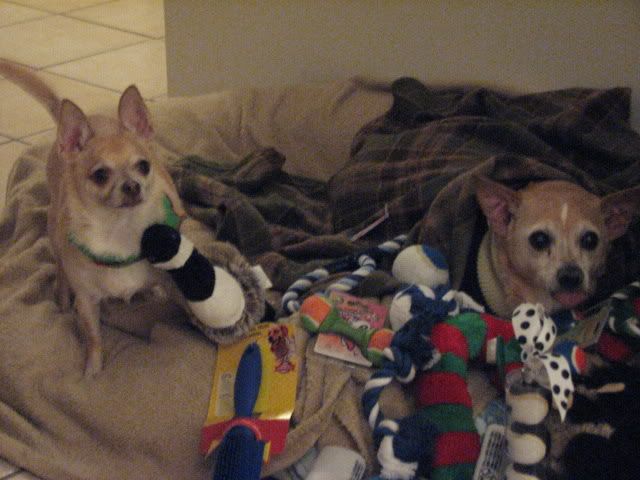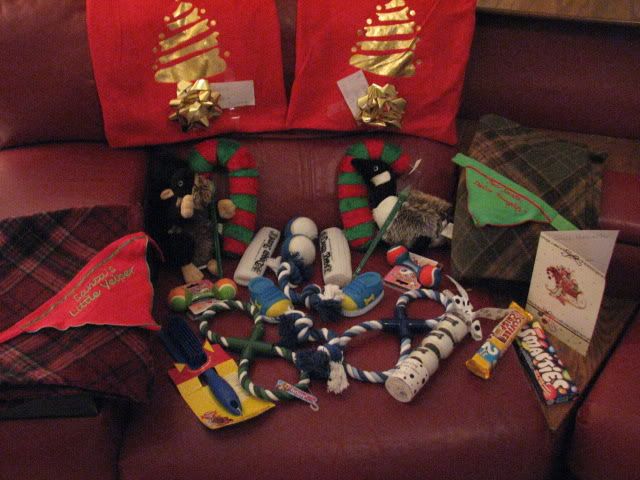 Thank you so much Litlbitprincess (Susan and Abbie) for all the nice gifts! Pedro and Max recieved all sorts of toys, bandanas, plaid fleece blankets, a brush, and even toothbrushes! I got chocolate bars, too! Yummy! (They're all gone now!!!)
We LOVE Secret Santa time!!!