Sorry for taking so long to post the pictures Pidge.
I know I said this already in my pm to you, but the gifts are perfect, and the chi's are still loving them all. Especially the Giant Santa loofah! You did an awesome job!!
Here are some of the pics! You can see a little bit of the chi's tree. I took a ton of pictures, but here are just some of them!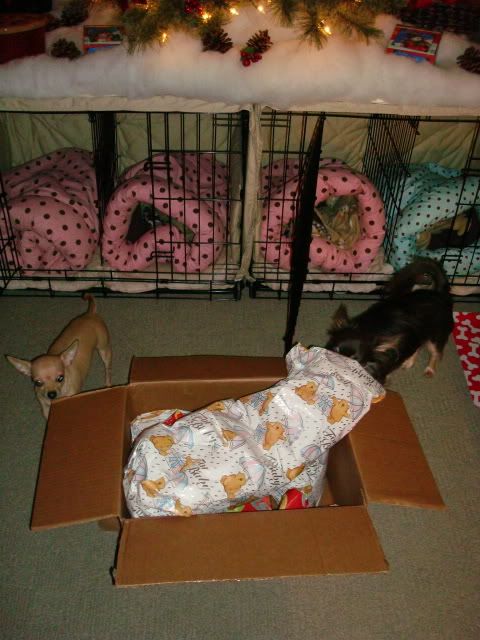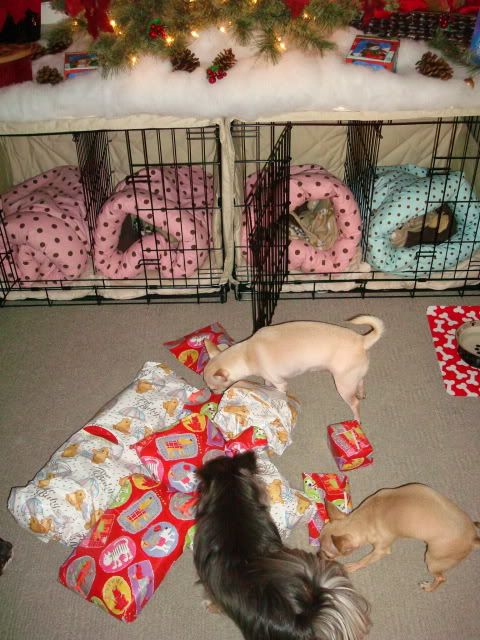 Lola and Lily ripping the wrapping paper to get at the yummy treats!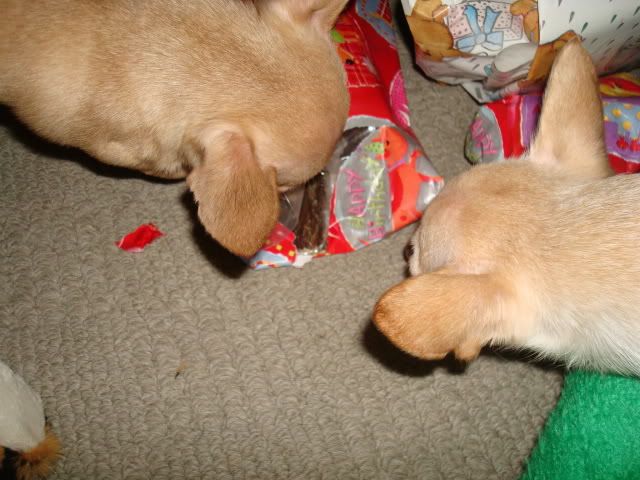 Look at all of the wonderful toys for the chi's! I even got a cute little Chihuahua ornament!!
Lola was not giving this jerky up!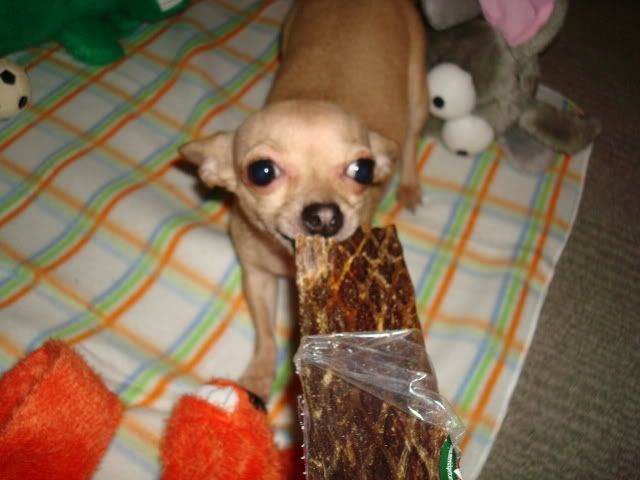 Maxx munching on his BBQ flavored corn. It really does smell like BBQ!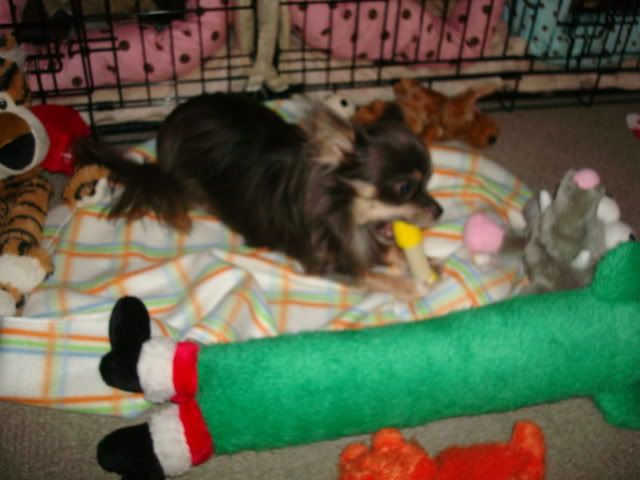 One of my favorite pics. Maxx sleeping on his new toys. He didn't want the others to take them.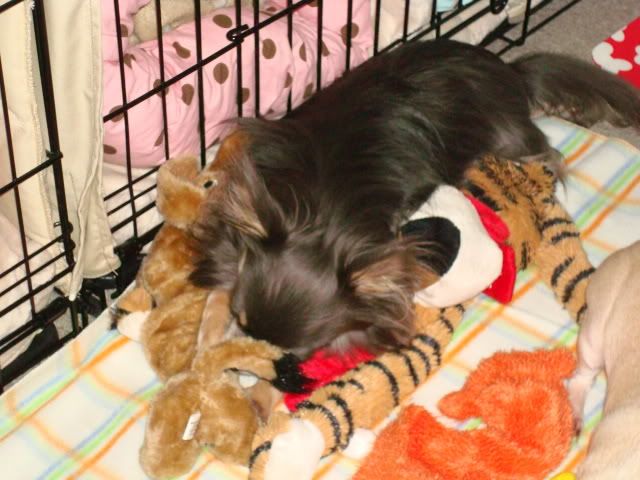 Lila doesn't like the camera and was just about ready to run when I snapped the pic.
Thank you again Pidge, Dexter, and Dexter's dad! The chi's and I really love all of our wonderful gifts!
Ho! Ho! Ho! Merry Christmas!
Love,
Lisa, Lola, Lily, Lila, and Maxx
WOOF!