A big thank you to Tink for making Lilo's first Christmas a wonderful one!
I don't have a lot of pictures, my camera and I are not getting along right now.
Here is a picture of all the loot! A beautiful pink suede bag for Lilo to ride around in, a personalized Christmas stocking, 2 new collars, a pink sweater, dress and a red sweater, 2 toys, a bag of treats, a picture frame with me and Lilo in it, and 4 wonderful christmas ornaments with a picture of each dog in them.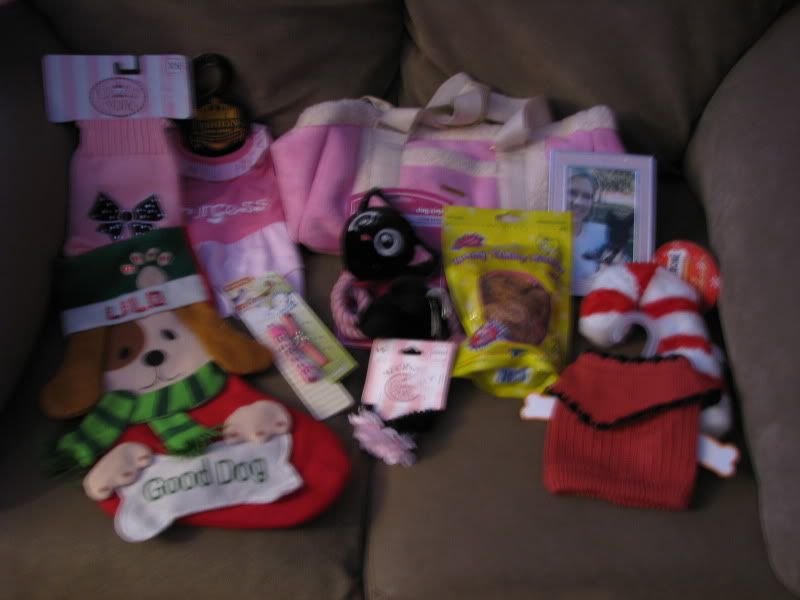 A closer view
Lilo in her new Princess dress.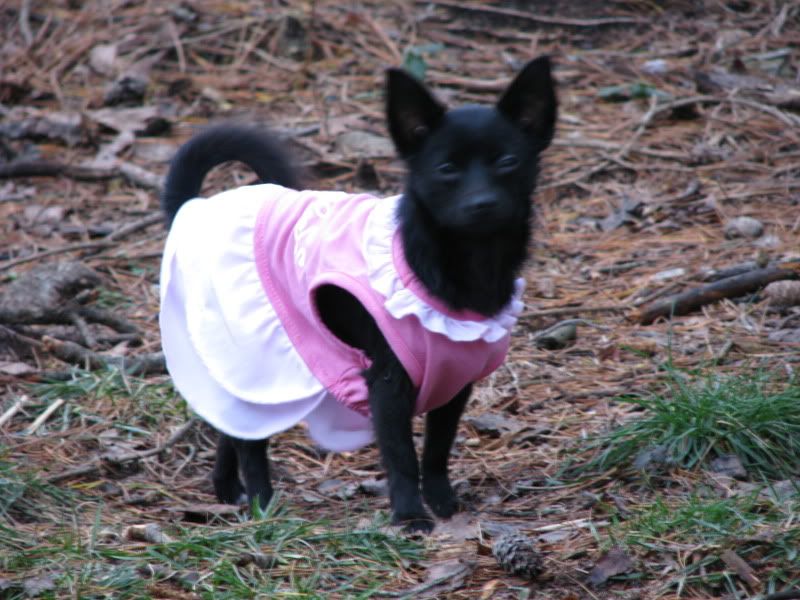 Lilo eating one of her new treats. You gotta watch your fingers when giving these out! All the dogs will walk through fire for them!
Again, a great big thank you to Tink!!
Olivia