It's been a while since you've seen the little men, so here they are over the last year or so.
For those of you who don't know my boys, Tito is a Chi, obviously....medium haired. Marley is a Chihuahua/Beagle mix. They're both about 5 years old and are inseparable!!
Oh and for anyone who remembers MJ, the ex-husband kept her, and she's in very good, capable hands. Yes, divorced. Told ya...a LOT has happened. LOL. Anyway, enjoy.
(Guys, I looked for the rules on pics forum couldn't find 'em...lemme know if I mess this up...lol)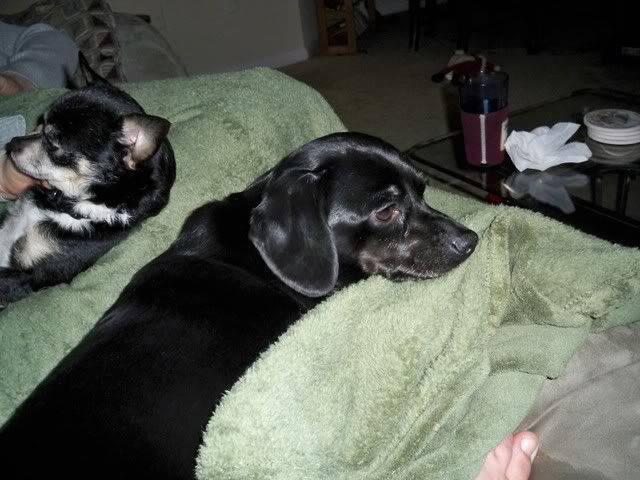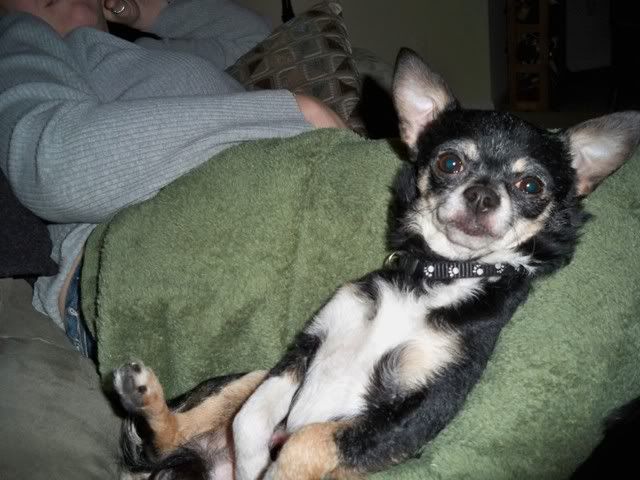 At the dog park.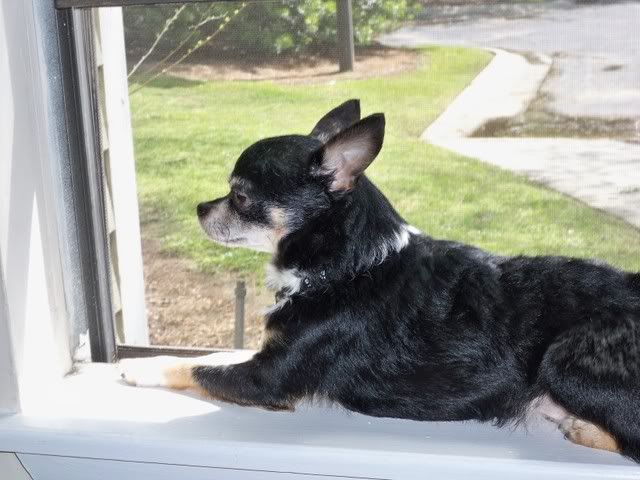 Yes, he's on the windowsill. LOL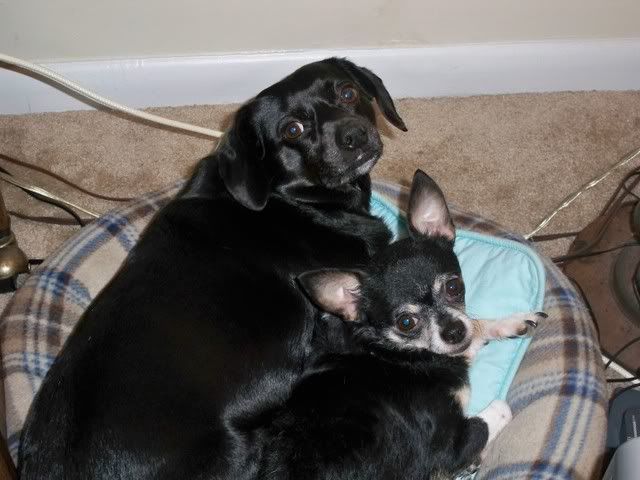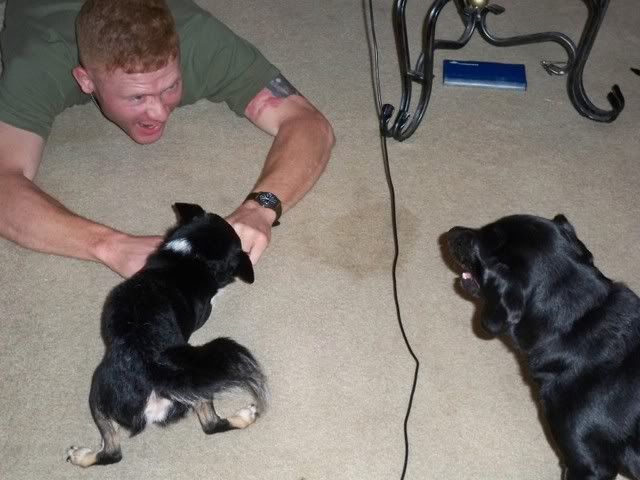 This is their new daddy...he's my Marine. Don't mind the stain on the carpet...we asked the landlord not to replace it so that we could move in in a hurry. LOL