just thought i had to try this out last night! since it was an option to use the carrier like this...and it worked!well not from the start LOL
mom...this has to be here?
wahoo!!! it's fun and comfy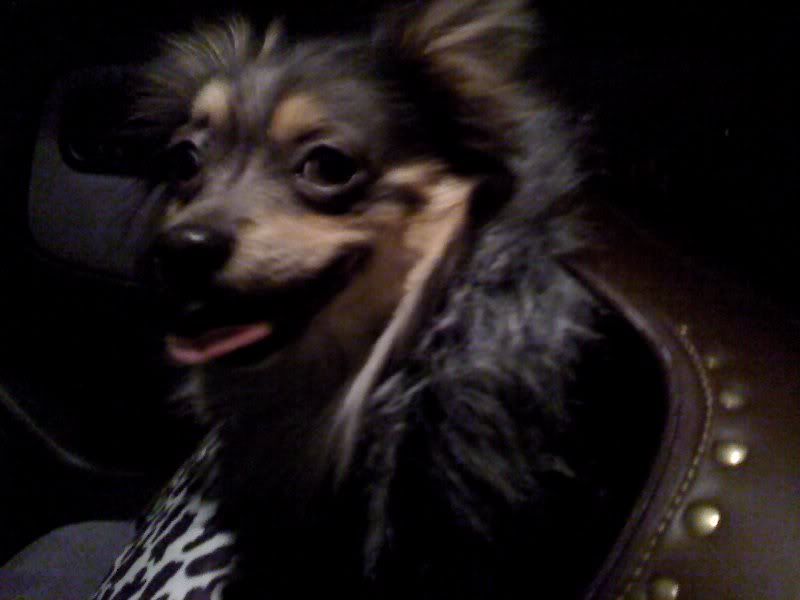 hehehe!!!
it's nicely seatbelted too onto the chair so if i was to press on the brakes real fast, you wouldn't see a flying chihuahua!