Dug out a "rest room" in the snow for my three, two that I was babysitting and my next-door neighbor's two... so there are seven dogs in this pic, lol:
The boys came with me to work one day: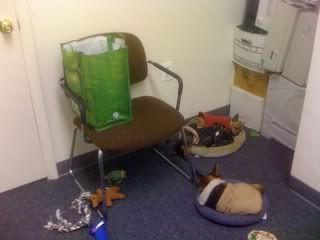 Really didn't want to wake them from this position when we got home!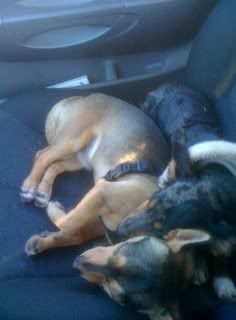 Paco doesn't wait for the toys to be unpacked when we get inside to take a nap:
The "Old Man" taking a break: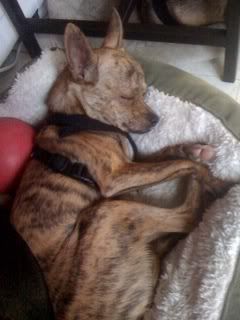 Bartholomew's ears are standing up!!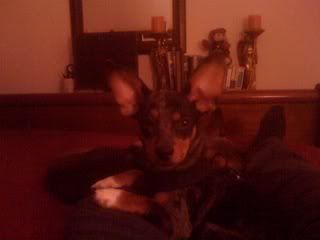 Playing at the beach:
Joey has a lady friend!
Everyone playing together:
Done playing...