Got Rocky a new toy today, just a cheapy from Pets At Home, its a tennis ball on a rope and he LOVES it, he is spinning in circles with it in his mouth, silly boy!
Ohhhhh I just love my new toys, thanks mummy!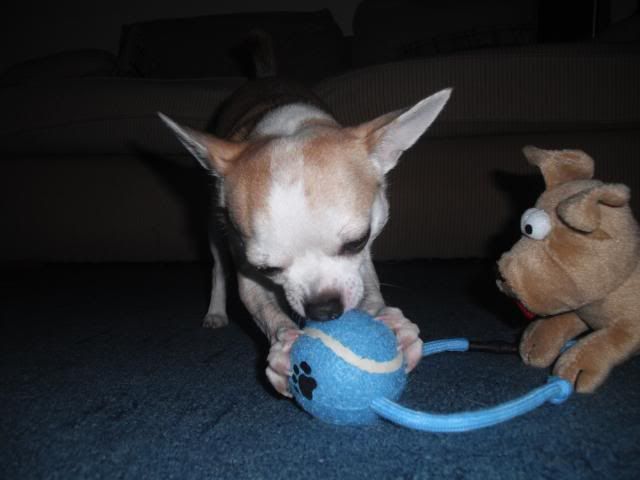 Gotta check out whats happening out the window but I aint leaving my toy behind!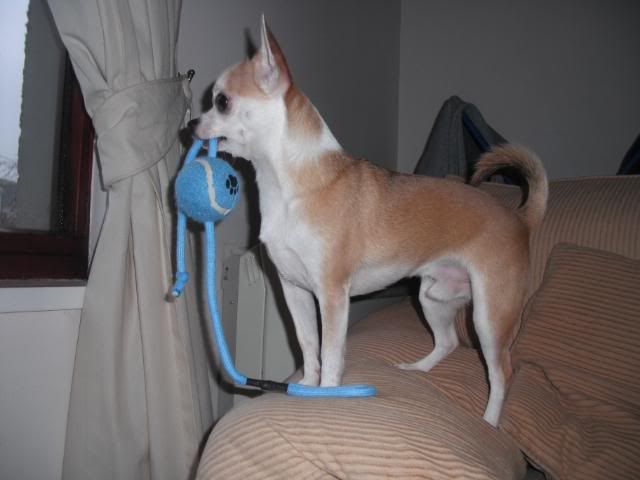 Gimme it!!!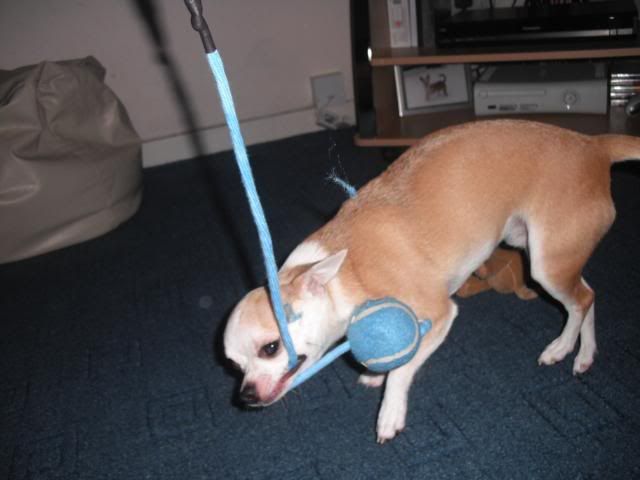 Awww please mummy, gimme my toy, if I sit all nice will you give me my toy?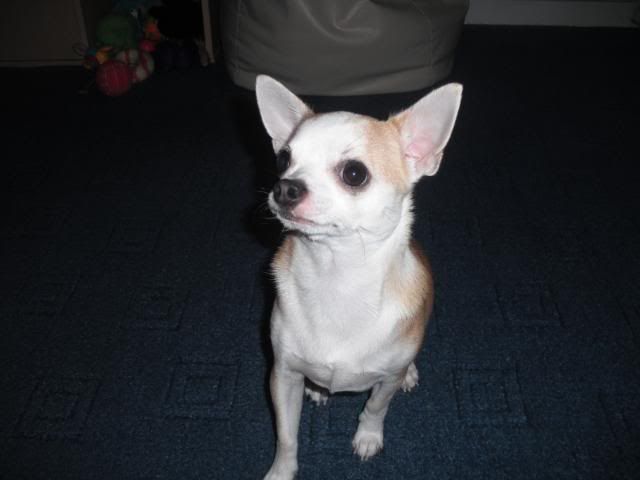 Ohhhhh its such fun!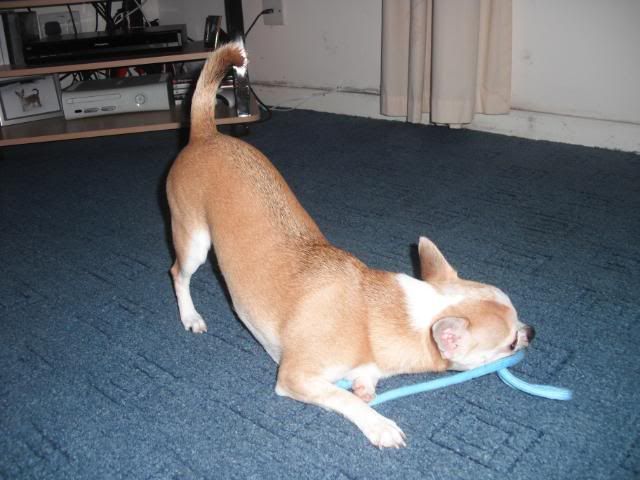 Action shot!