Wanna see who started the Chihuahua craze in my family??
This is Tinkerbell Fairy! She is my Mommy's Mom's little baby. She is as spunky as ever, but we are best buds! When I was a teensy little thing, she acted like MY mommy!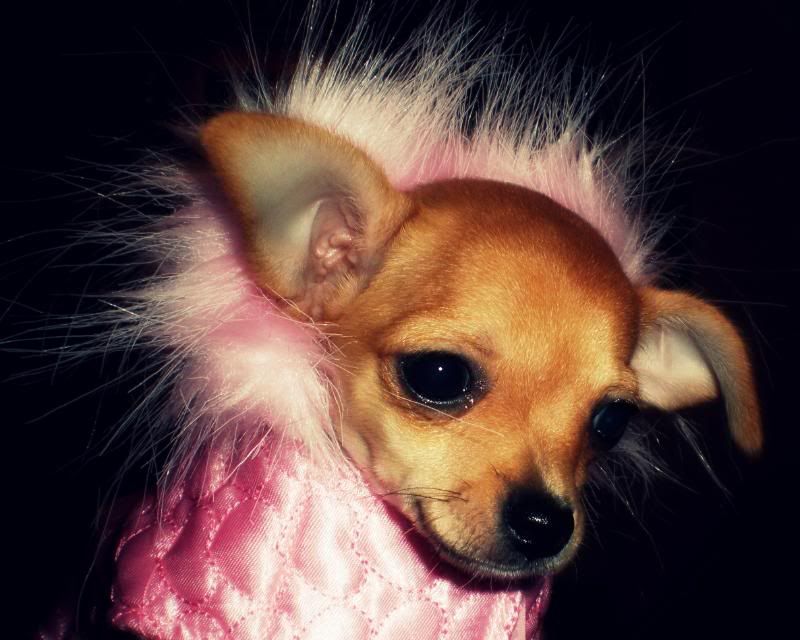 AND THEN, came along Princess Zapatino(which means "shoe" in Portuguese, because her mommy is from Portugal). Princess has a bad habit of chewing on shoes!! EEK! But anyways, my Mommy got her grandma Princess for Christmas because she really wanted a Chihuahua due to her Cockatiel passing
Princess is the SWEETEST dog ever. So timid and loving.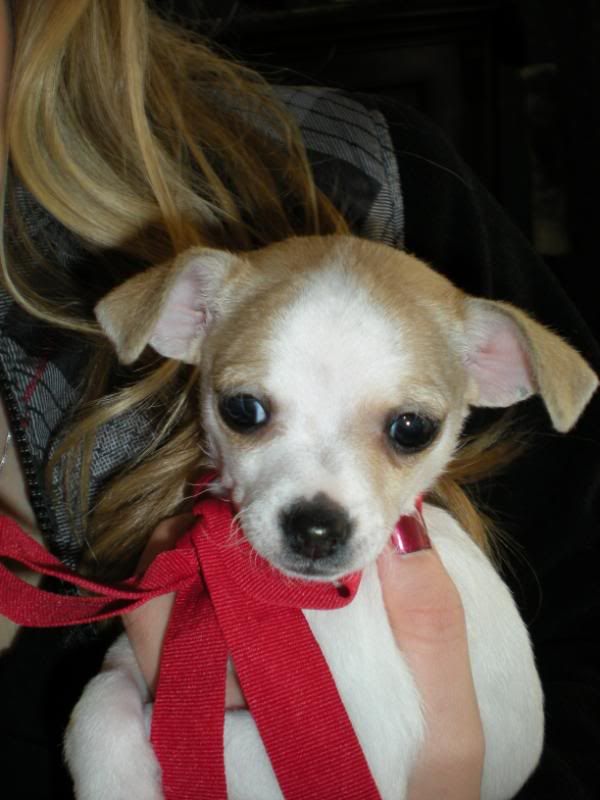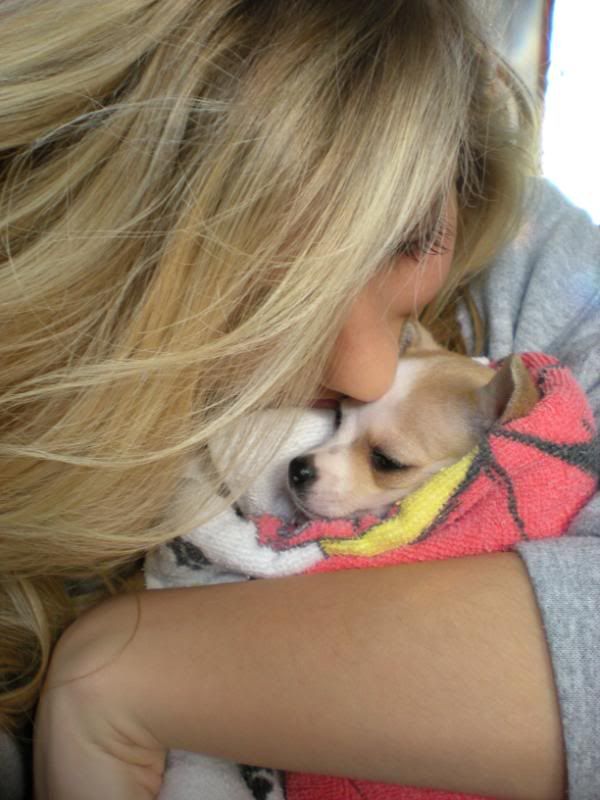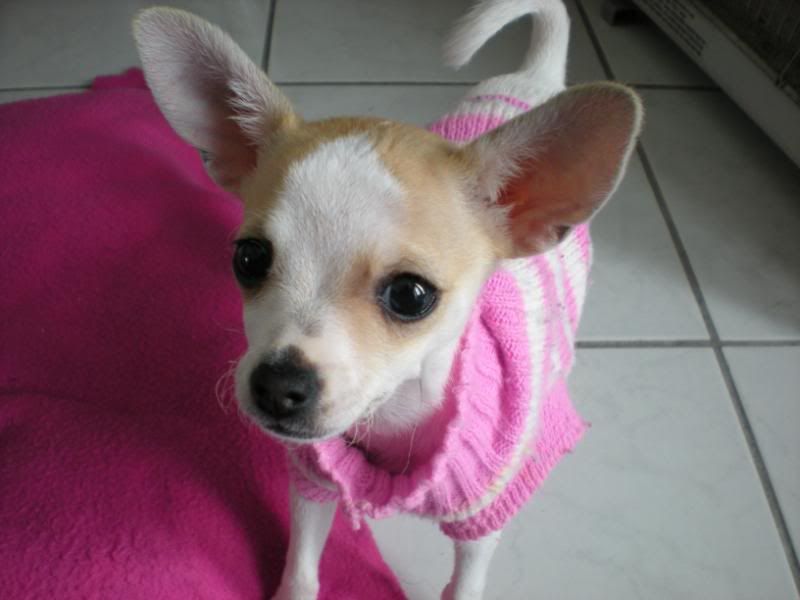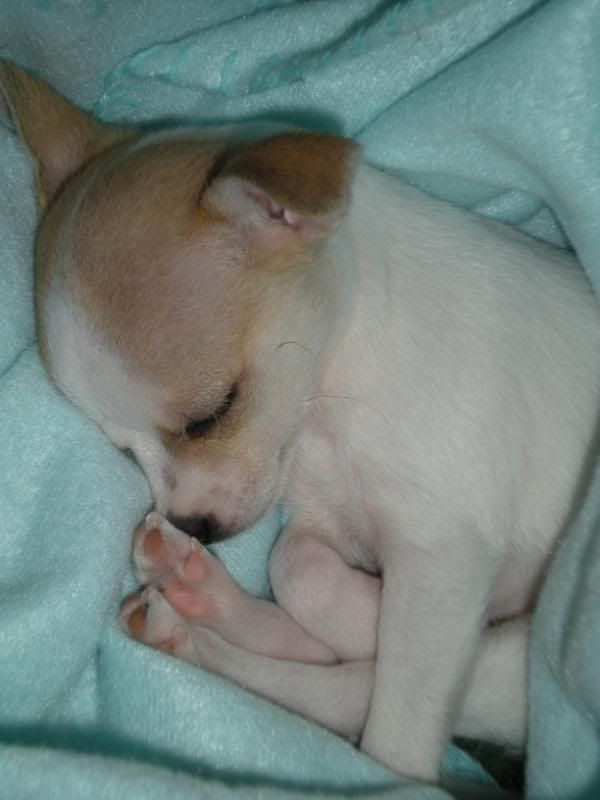 Snooping in the Christmas presents...
And then came ME! Hehe.