That's way too cute for words! I love it!
Ginger didn't have anything to play with except a big stuffy I had for Hannah. I wasn't going to be able to get anywhere to buy anything for a while, (We live in the middle of no-place.) so I crocheted her a stuffy tennis ball. It's about tennis ball size and she loves it. She can get a good hold on it to play tug, I can throw it, and she can run like the wind while carrying it! It looks pretty rough right now - it needs a trip through the washing machine.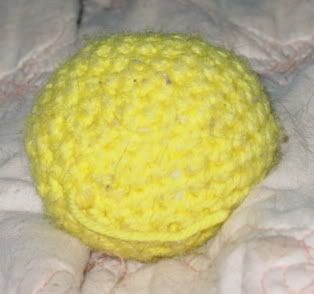 You can see her trying to 'incubate' it while playing with a bone!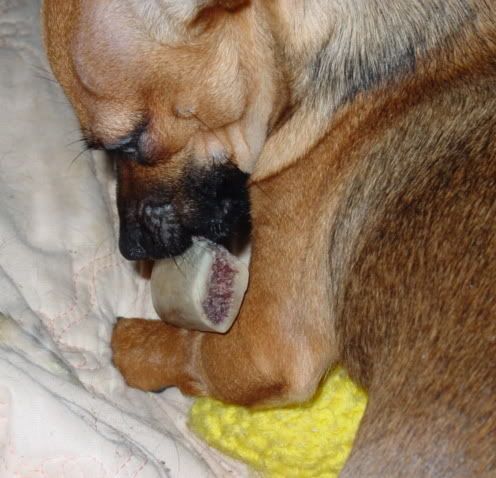 __________________
Ginger Snap Cookie Crumb, my Little One ~ Chihuahua
Hannah Love ~ cocker spaniel
Shadow Honey ~ Burmese mix kitty
and Rosie ~ their mom