Wow... lots of new people here! I haven't been on the forums since September! Figured I'd drop in and share some pics/updates of my puppers.
Tucker celebrated his first birthday in January... he's getting SO fluffy!
Poor Rylie had a dental last friday... here's a pic from that night. As you can see she was a bit woozy! She turned 4 in September.
Chloe is turning 4 tomorrow! I can hardly believe it!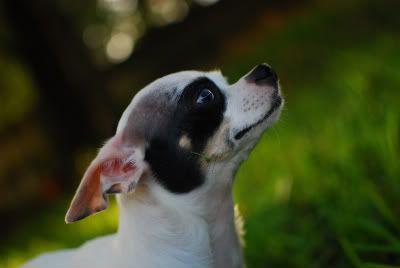 Rory, our border collie, will be 1 in 2 weeks:
If anyone wants to keep up with us, I post pictures and updates very frequently on my blog:
www.chihuahuasarenotsheep.com