Isn't he adorable!!! I wasn't looking for another chi, it just happened it was love at 1st sight. This little guy is is a little firball. My daughter and i were out shopping, there
was a lady selling dogs, i knew i shouldn't have but this little guy really pulled on my heart strings. I knew if i adopted him he would be appy and i would not have to worry about a thing. Jack, Jill & Phoebe love him to death and want to lick him. I made an emergency vet run and she gave him a clean bill of health so i am happy, more pics to come, now this little guy needs a name!!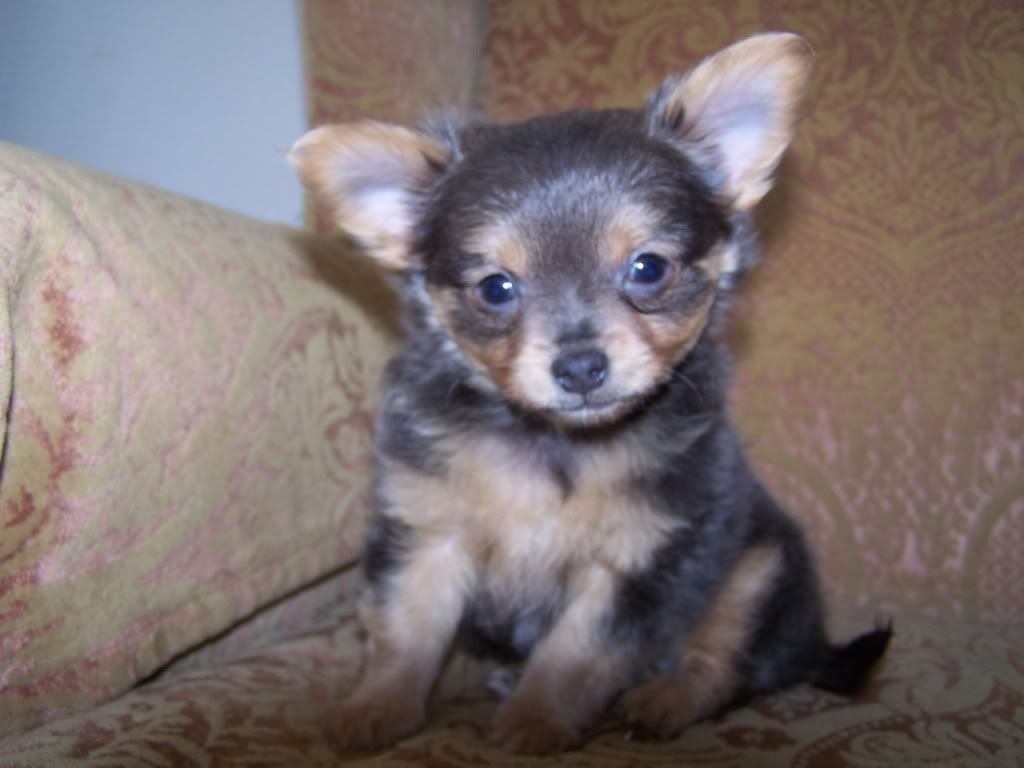 now you know why i could not say no, love at 1st sight!!
Darla