This is one who owns my heart..
---
Today is Neko's birthday. He is 5 years old and was a birthday gift from my hubby April 29, 2005. He stole my heart the first time I laid eyes on him, and he still owns my heart today.. He is always on the table next to my computer or in the puter chair behind me.., my constant companion. I love the chocolate boy!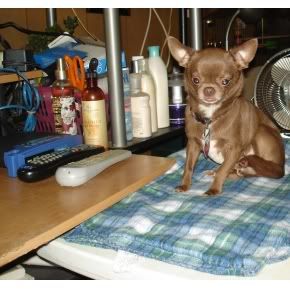 __________________
"There's no changing people, and we can't even help people with whom we're emotionally involved. Let them be, stop expecting things from people who cannot provide those things, and recognize that we can live happy, productive lives regardless of what others, even close relatives, are doing or saying."