Mom forgets to put the camera on "Sport" for Goo and all you get is GOOBLUR!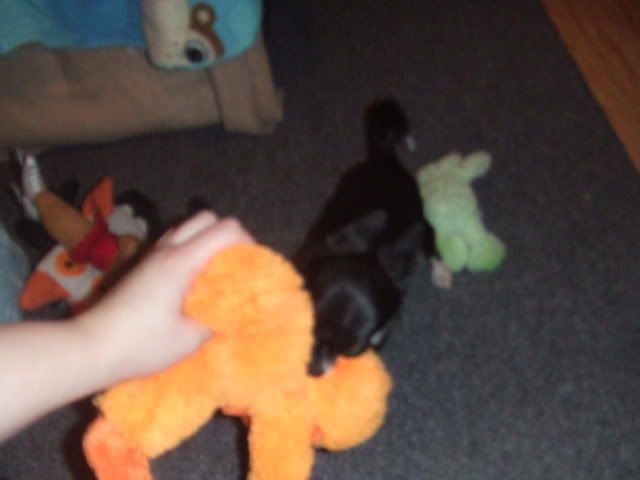 Better!
I GET YOU NEON ORANGE MONKEY!
Dunno what he was doing here, he grabbed it in his mouth and pushed it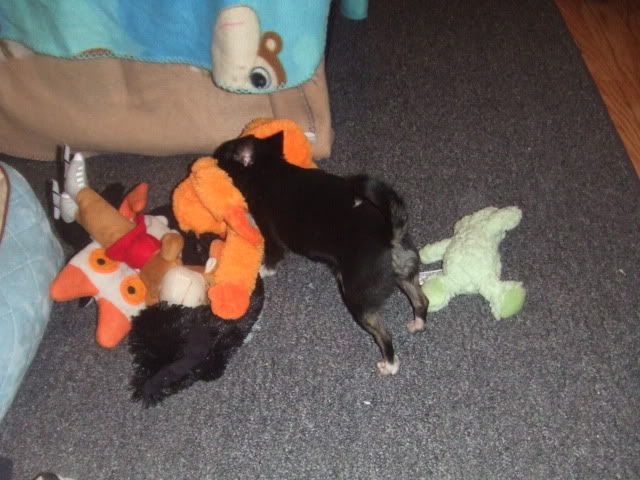 Don't worry sister, I killed the monkey for you.
Betty contemplates coming out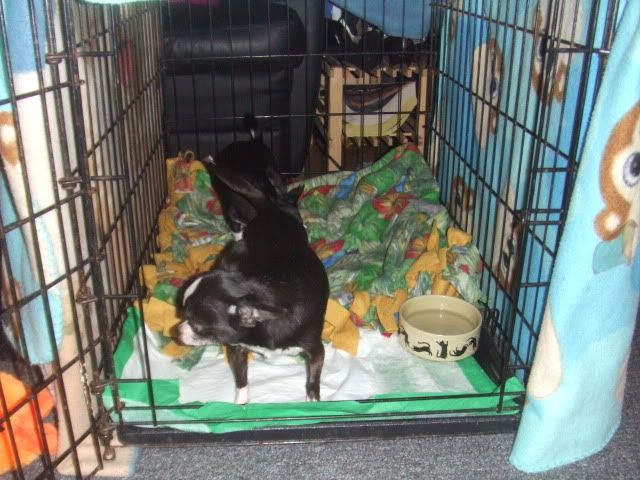 Betty feeling a little better, time to chew a bully
Both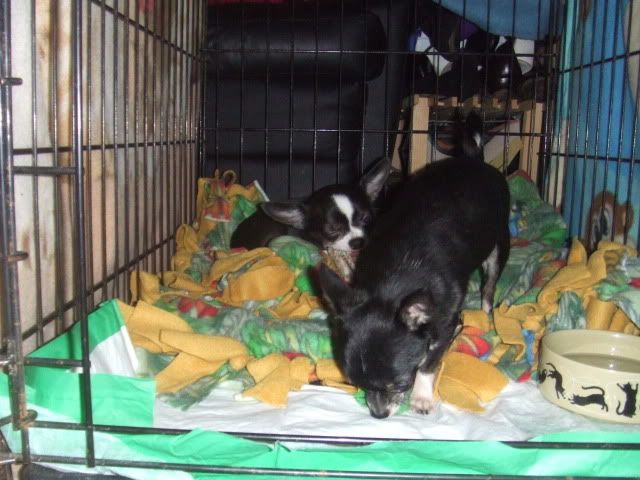 Kinda fuzzy of Betty, but I like that you can see our blind kitten (Charlie) in the back
Betty rests
Goo thinks its playtime ALL THE TIME
A little cuddle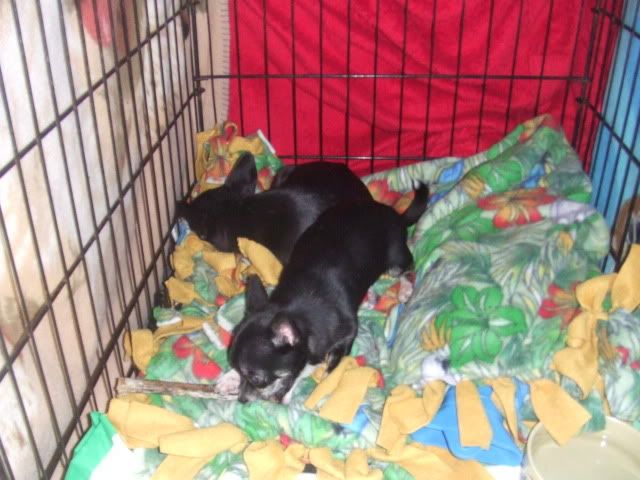 So far today, we have let Betty hve the run of the house (but we are not giving her pain meds - so she doesn't try anything that hurts). She's still sleeping a lot, which we are happy for. She will be tucked away at night still, but while we're home - she's free to sleep where ever she chooses. I can tell she is sore, but I think it's good.. she needs to know that she can be jumping on the furniture (we don't take pain meds here until absolutly necessary.. and I don't like over doing it in pets either, I think metacam for 4 days is enough and the vet agrees).
I think I'll be taking her back Wednesday night for a checkup, too. Just to be sure everything is still going well.