Hi guys
It's Penny, and I just LOVE the sun! I could lay in it all day, mom took me for my first walk last week and I cant get enough!!! I just love running in the park, I am so happy the snow is gone, although mom says I have to be more careful cause I get running sooooo fast I end up doing flips over my own paws! Oh and exciting news!! Mom says we are moving next month to a place with walking trails right in our backyard!!! I can't wait to go hiking with mom where there are no noisy cars <3
In my favourite sunny spot!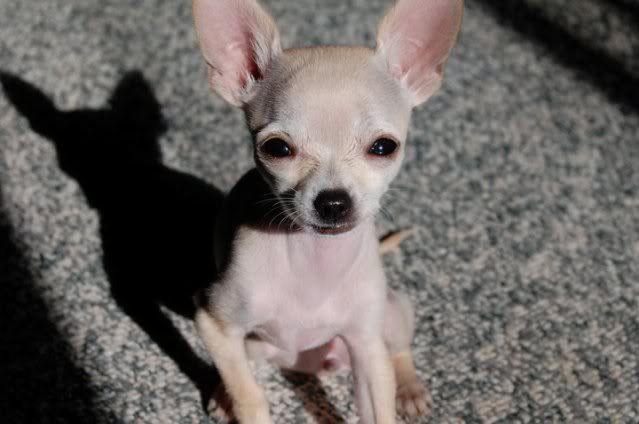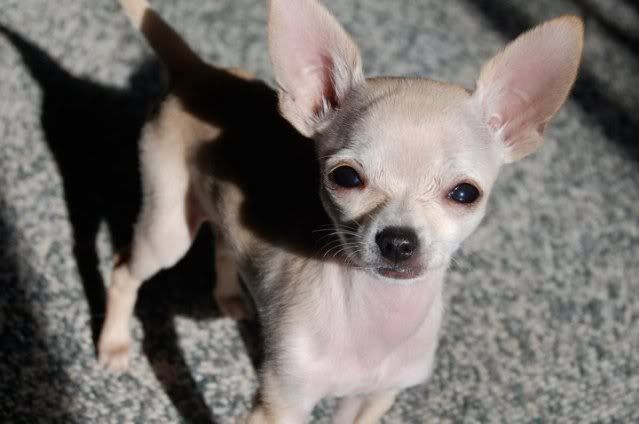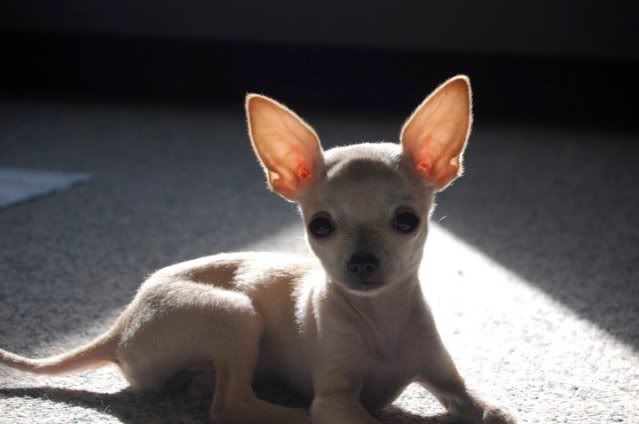 The cat likes this spot too!
oh and I FINNALY fit in a sweater that is not a sock!!! At 1lbs its hard to find fitted clothes (although mommy rolled the sleeves up)
And just for fun...a picture of me and mom when I was smaller!