the hollywood chicken liver was a hit.
"dexter want?"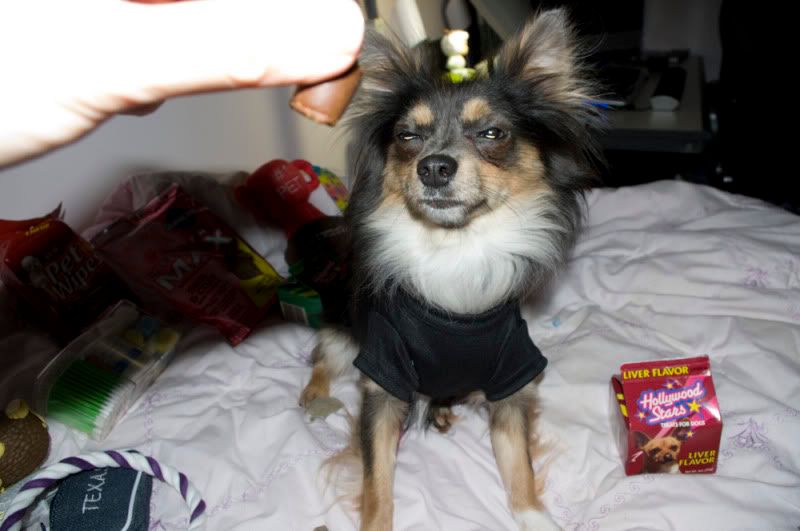 (the expression on his face tells it all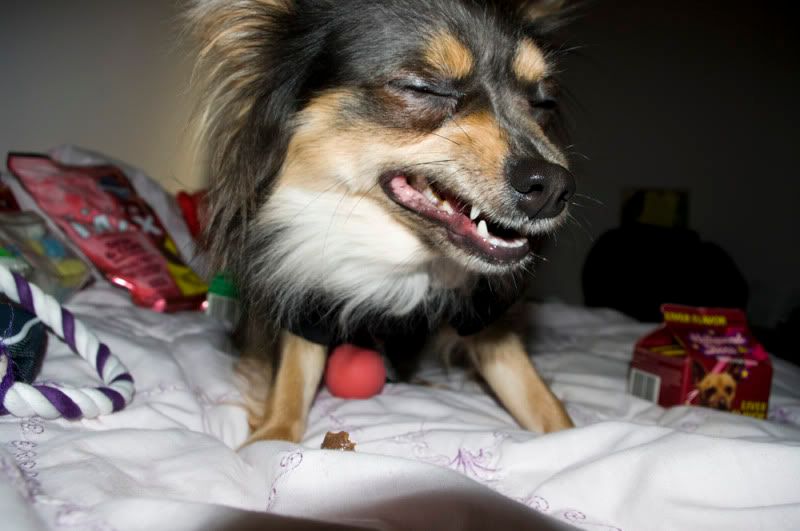 teehee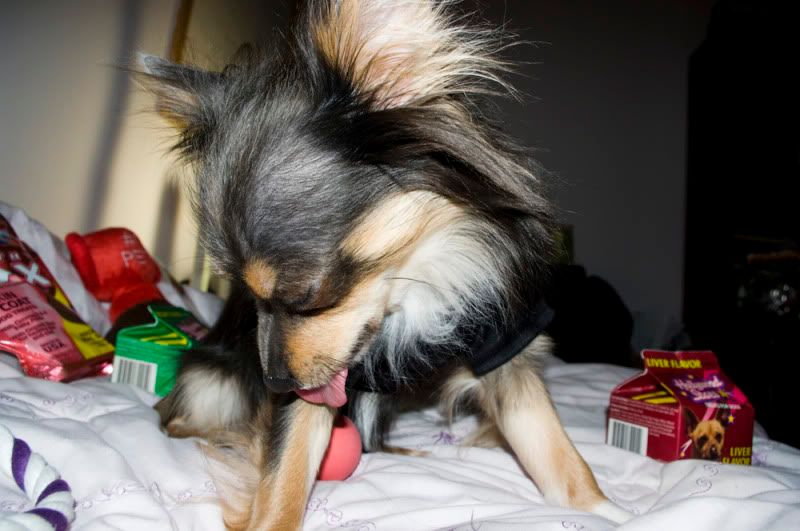 *slurp* thanks honey and wahmom!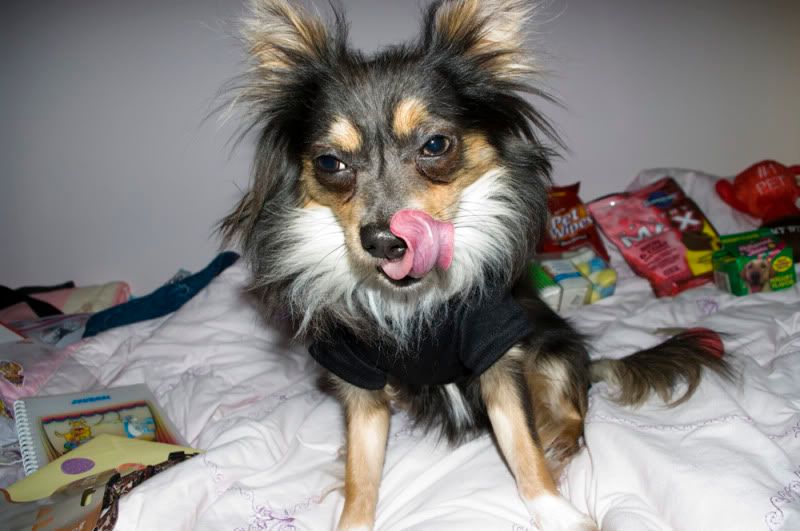 hey how comes i dont get ginormous loli? (wow this has got to be 1 of the biggest lolipops i've seen)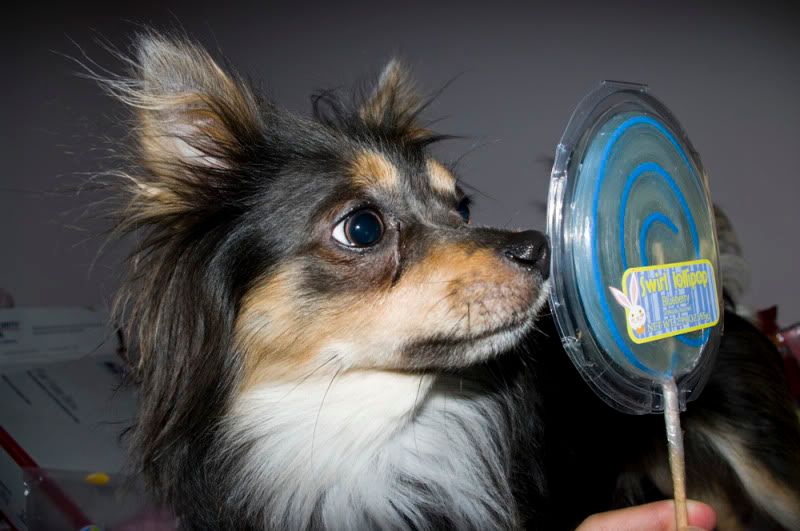 a lovely bracelet for mom (its a bit big but it's okay, very beautiful!)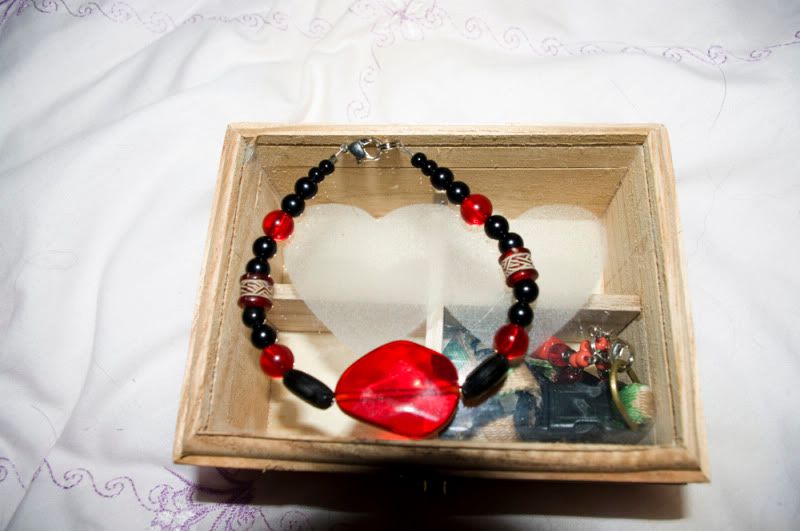 i hereby accept this trophy..would like to thank all my fans for..
dont forget the card mommy! (loved it, thank you for the sweet message)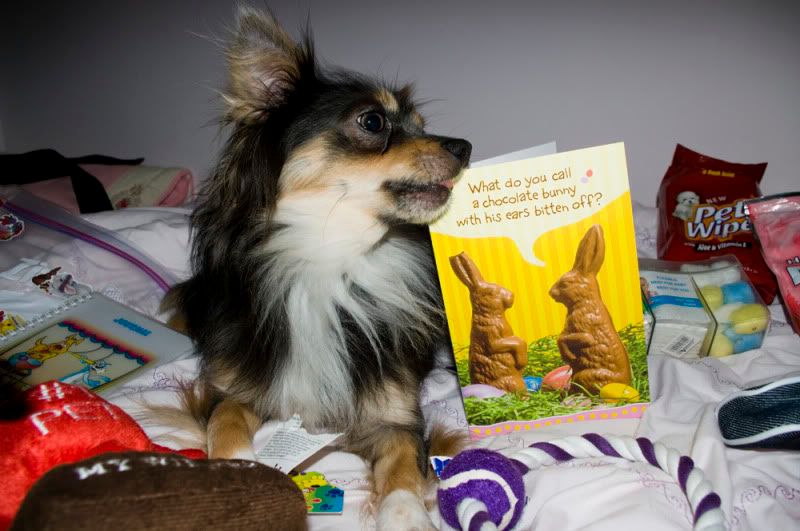 okay back to being #1
loved everything!!!! thank you so much wahmom & honey! i'll be using the cute journal tonight and have ur card right on top of my tv!