Just a few recent ones of my two.
Cheeky as ever the pair of em!!
Cheeky Billy looking for crumbs in the sofa cushions!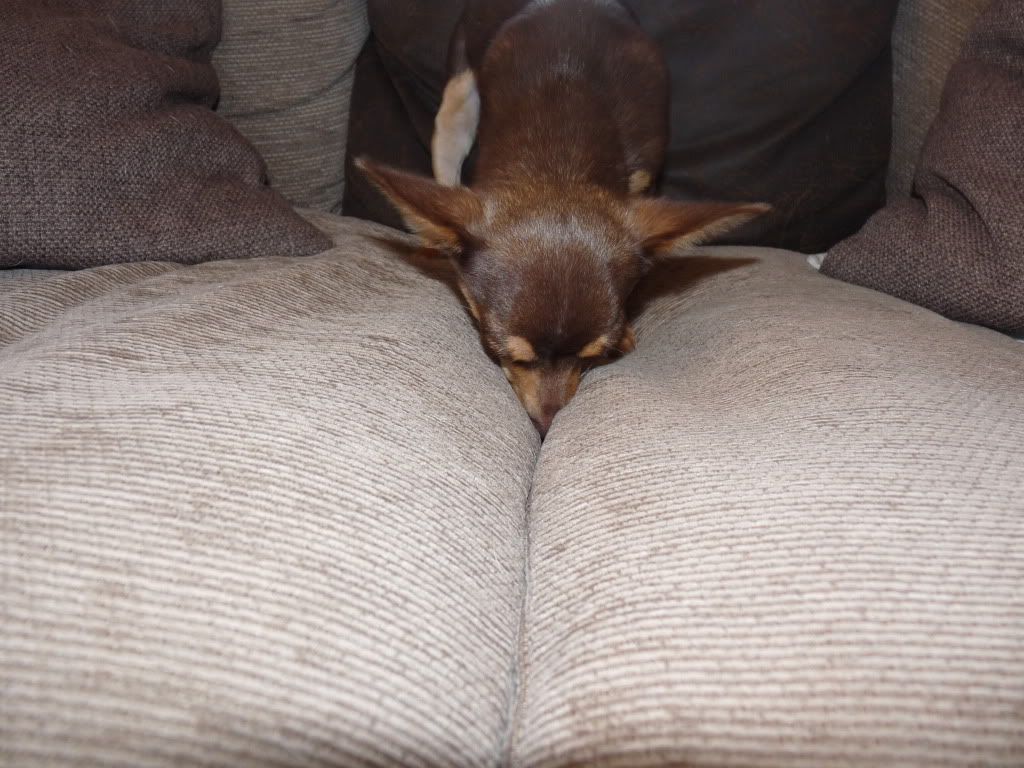 You can see on this one the size difference, Billy is 4lbs. Not sure what Pixie is right now.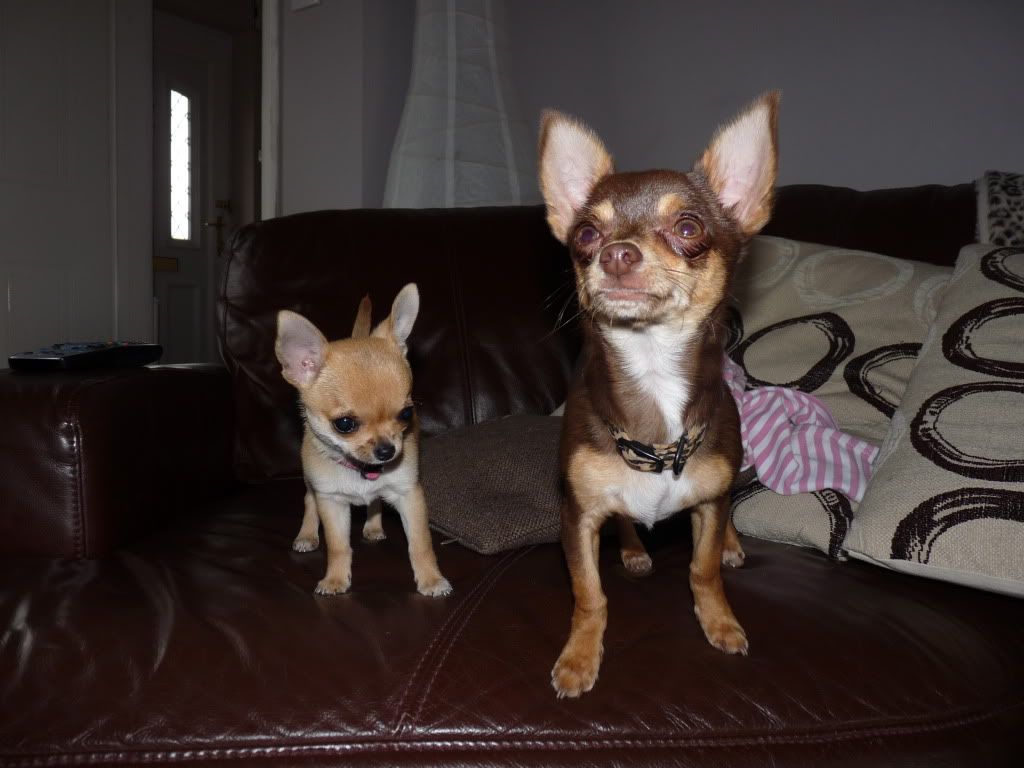 Waiting for treats. Since starting RAW i havent been giving them many treats so as to get them used to it.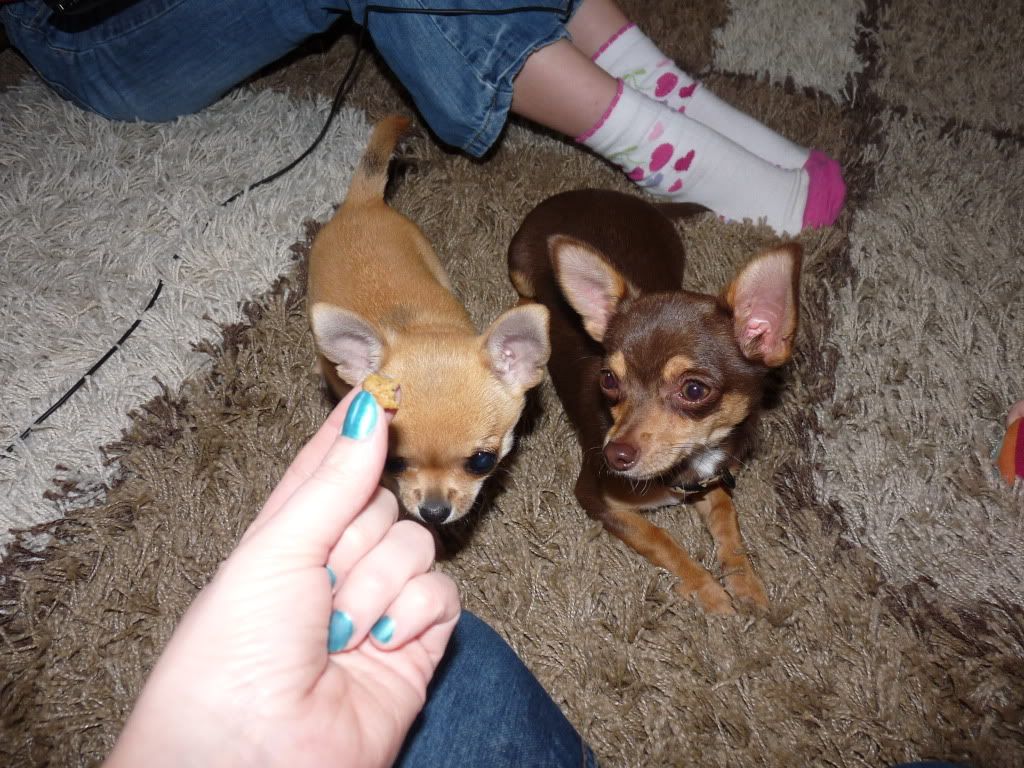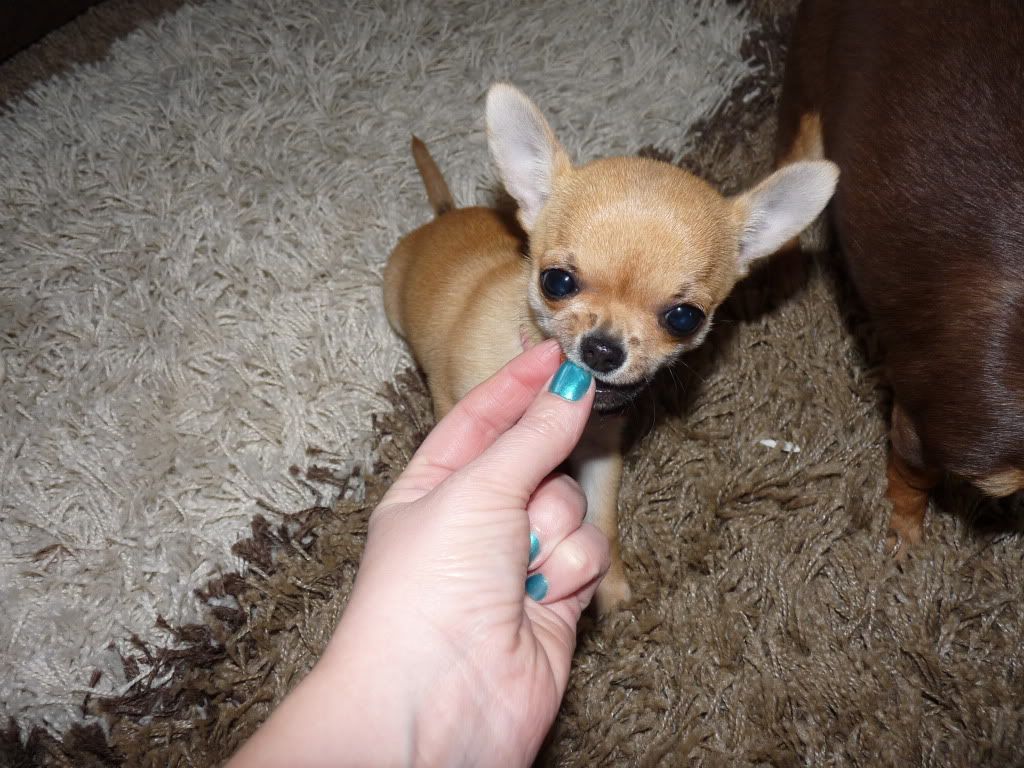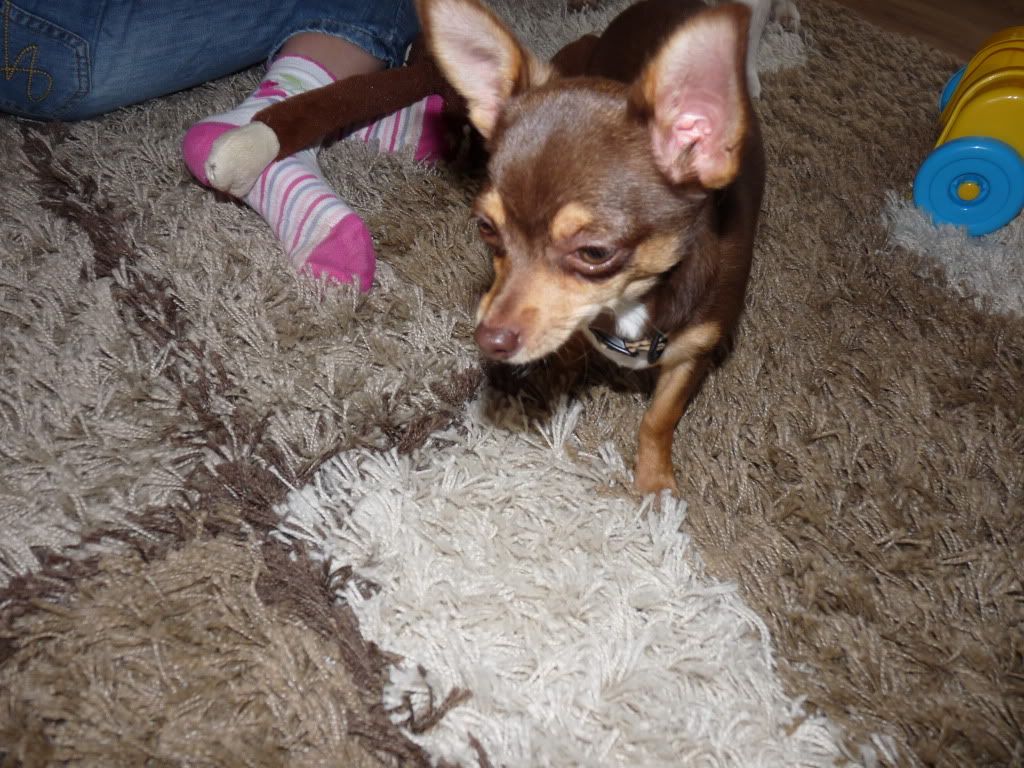 I love this Picture.....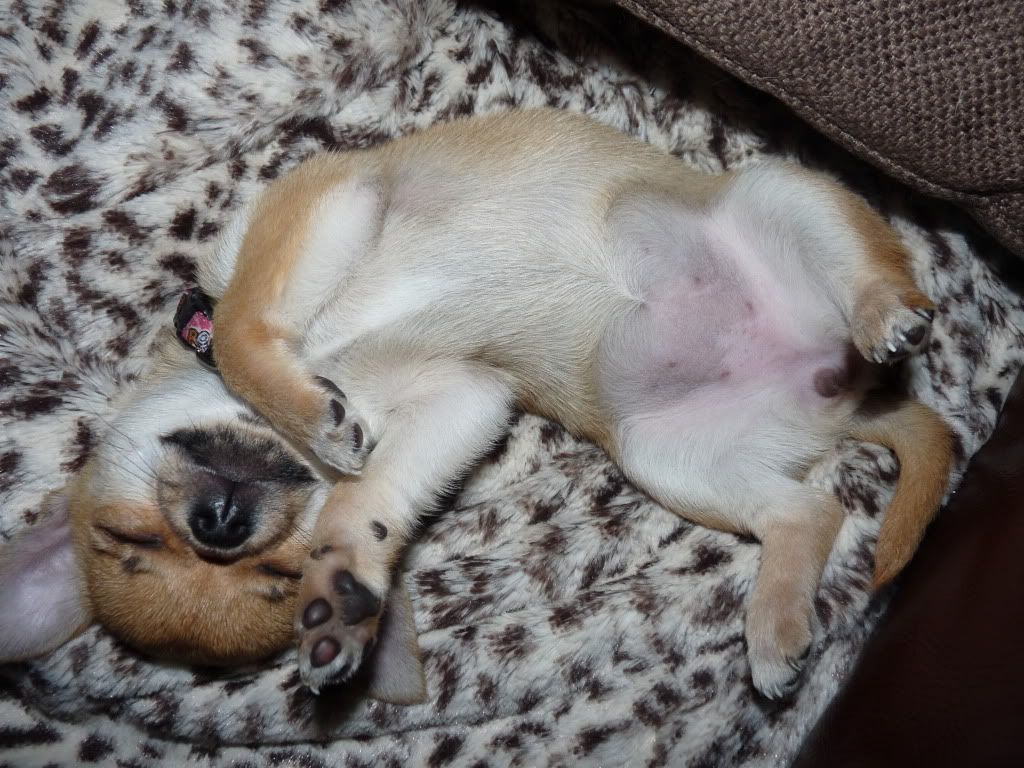 xx