We were not planning on getting a sixth Chi but while browsing a local classifieds website for Chi's (like I do when I'm bored & think of it LOL) I came across a Chi. Long story short, this Chi turned out to be Maribelle's littermate/sister!! I went back & forth trying to decide which one to get when they were itty bitty. Obviously I picked Maribelle but it became more obvious yesterday when we became the forever home for BOTH of these beautys that they were destined to be together with us!
Introducing....Maya Marie! A 4.6lb (needing to gain a little weight though) blue brindle SC female. Sister to my Maribelle!
Here is a pic of them as wee pups...
A video even of them as wee pups at the breeders... hehe Little did we know!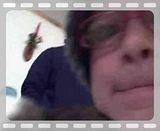 And a few pics from last night. She's already a total daddy's girl.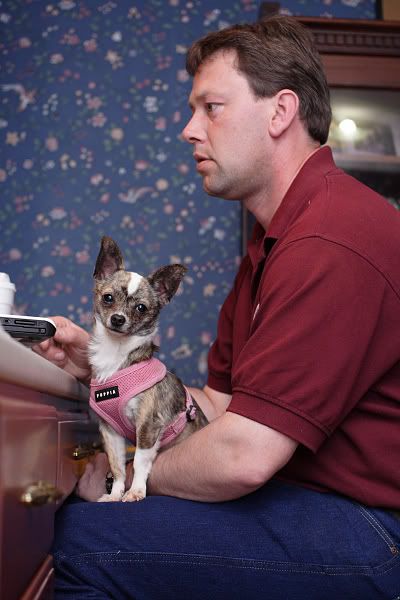 I am sure I'll have more group pics to share in the next few days. I just snapped those quick last night.
Thanks for letting me share!! We are so happy to have her & she is a real sweet heart!!