Thank you for the Wonderful gift's Lola and Adrienne. Tonka was delighted with all the new toys and beautiful blankie!
Bungee was a little jealous, but Tonka always gives in to girls, and eventually shared his loot
thnks again!
ooooo wats in there?!?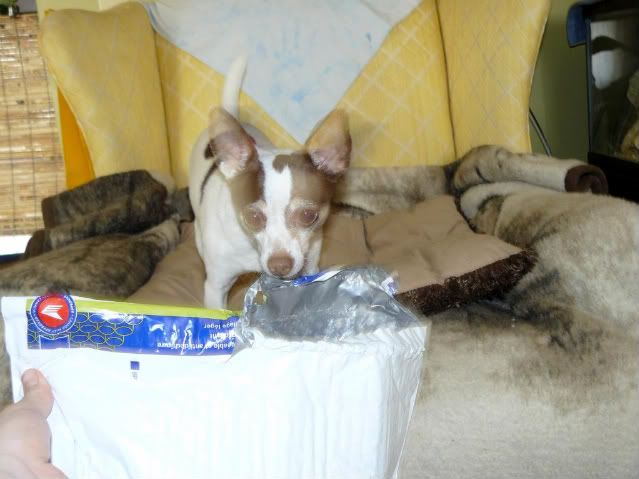 im so excited..i sneeze!
ooo wats this? a pressie for me! sorry tonk's, thats mine..
there's one for you tonks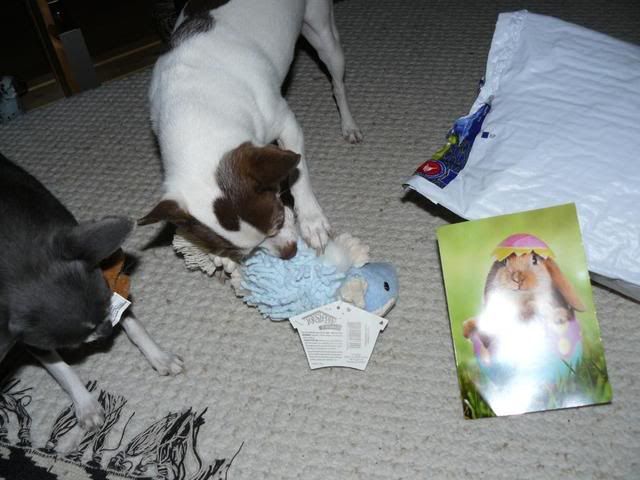 uh oh Bungee hasit in her sights!
Now this toy battle gets pretty crazy so i will put that in a separate threat! its pretty wild!!
Tonka with all his pressies! and bungee of course.
a chihuahua easter bunny for me!~ can never have too many
Bungee wants my easter chi in the worst way, lol!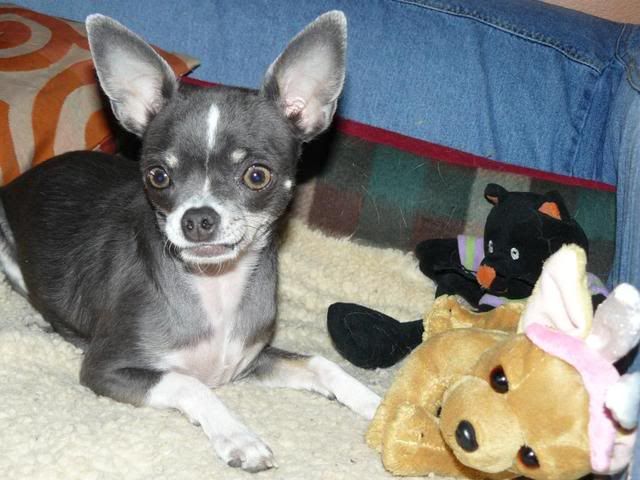 new pretty blankie, looks good on the chair!