Yes my last name is Macdonald lol and Rocky was on the farm this afternoon, he is sound asleep now. What a happy dog in all that space!
Look I runs faster than Nap!!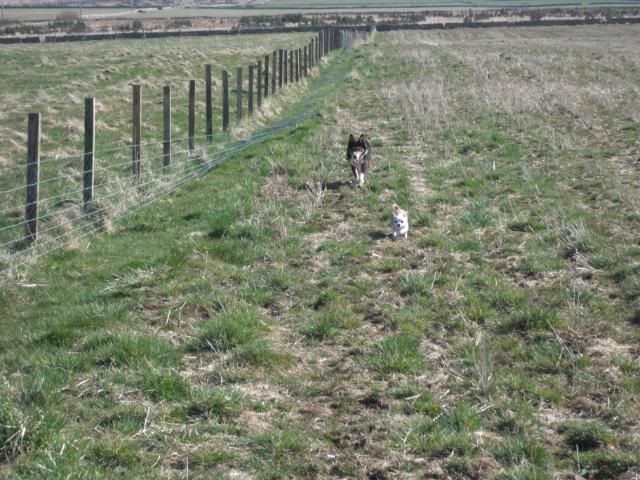 I is helping my grandad!!
Sniff sniff
Hahahaha catch me if you can Nap!
Sniff I love farmy smells!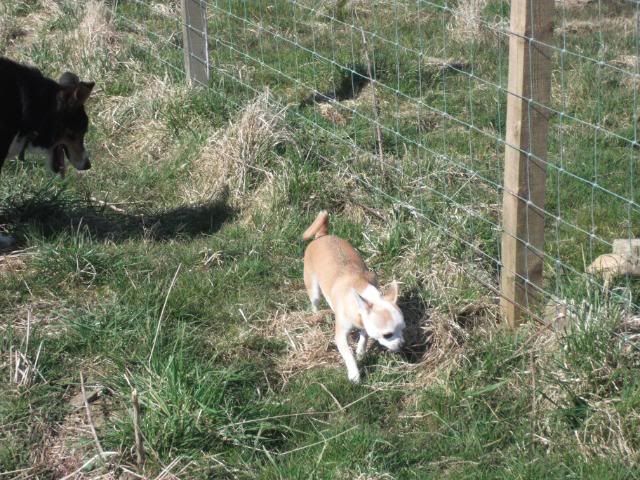 Hurry mum I is heading back home with my grandad!
OMG what is this big animal I is tiny!!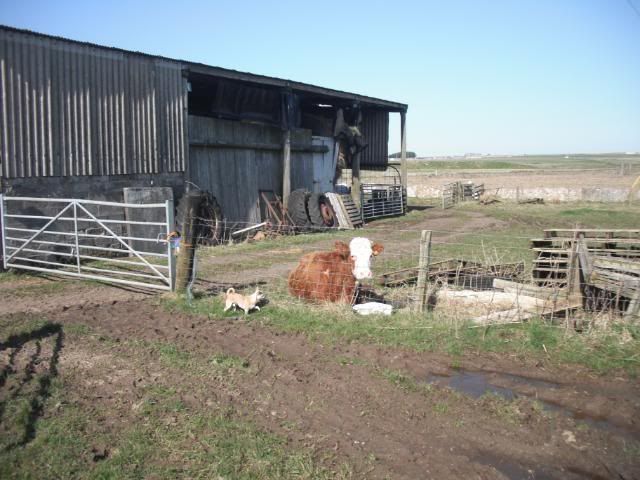 Ummmmmm I gotta go..........!