Daisy had her first Raw Egg for lunch today and loved it!!
MMM Mummy i like dis egg its all gloopy and nummy
An then you gets to crunch up its shell.. nom nom nom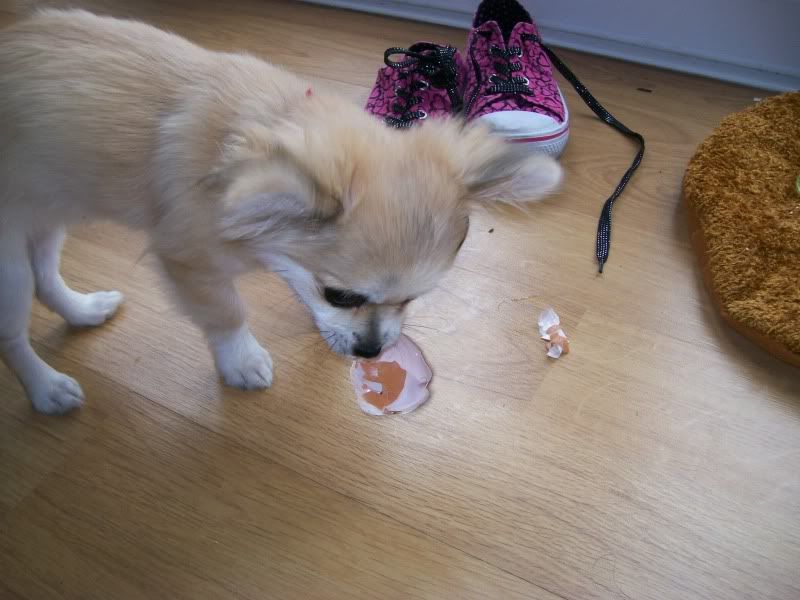 If you's feeling lazy chiwawa you can gets your mummy to holds it coz its hard to hold in wiv your paws coz it gets away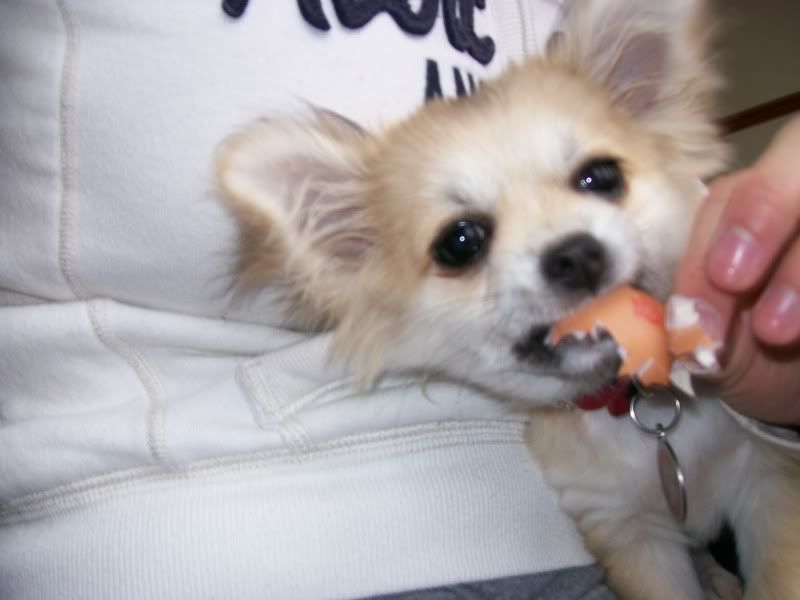 Mummy i likes dis eggy stuffs.. why's you gots the shiney picture taker in my face when i like my afternoon naps?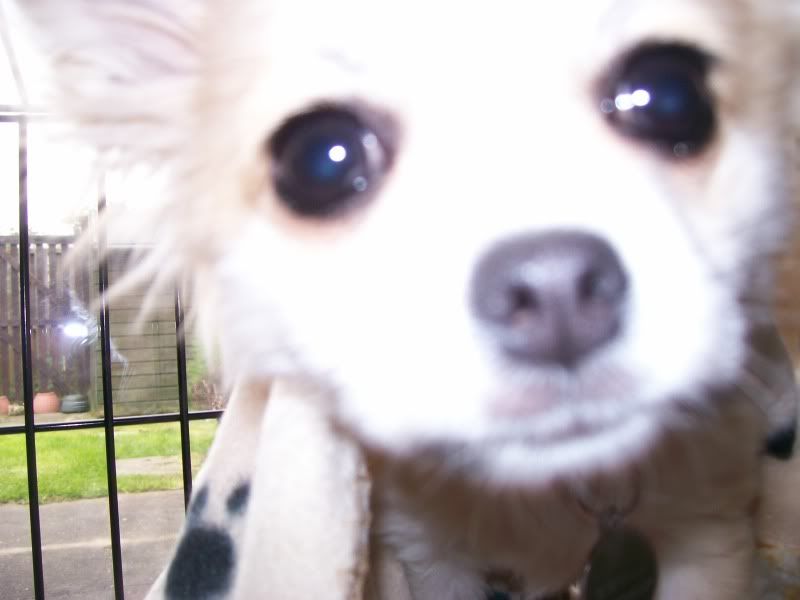 Can you see me? I hides from the shiney fing at my sleepies time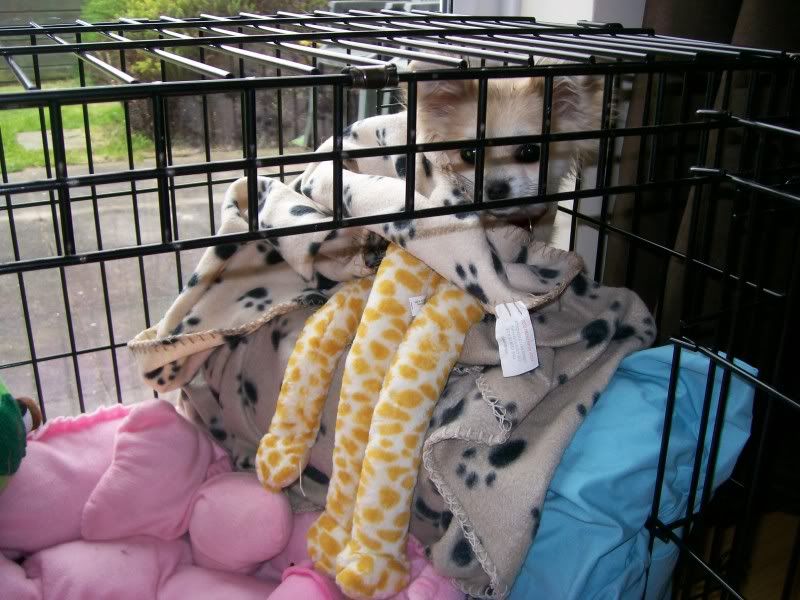 What you mean i look like a nun?