There is a breeder here that had to quickly reduce the number of her dogs. So..., meet Billy. He was only going for $75, too. He's 6 months old, weighs 2.8, and is a blue fawn. He's a bit under weight right now. But he's adorable and I can't get over how small and sweet he is. He's in his crate right now in the bathroom getting used to being here.
Trying to get the obligatory picture next to a familiar object.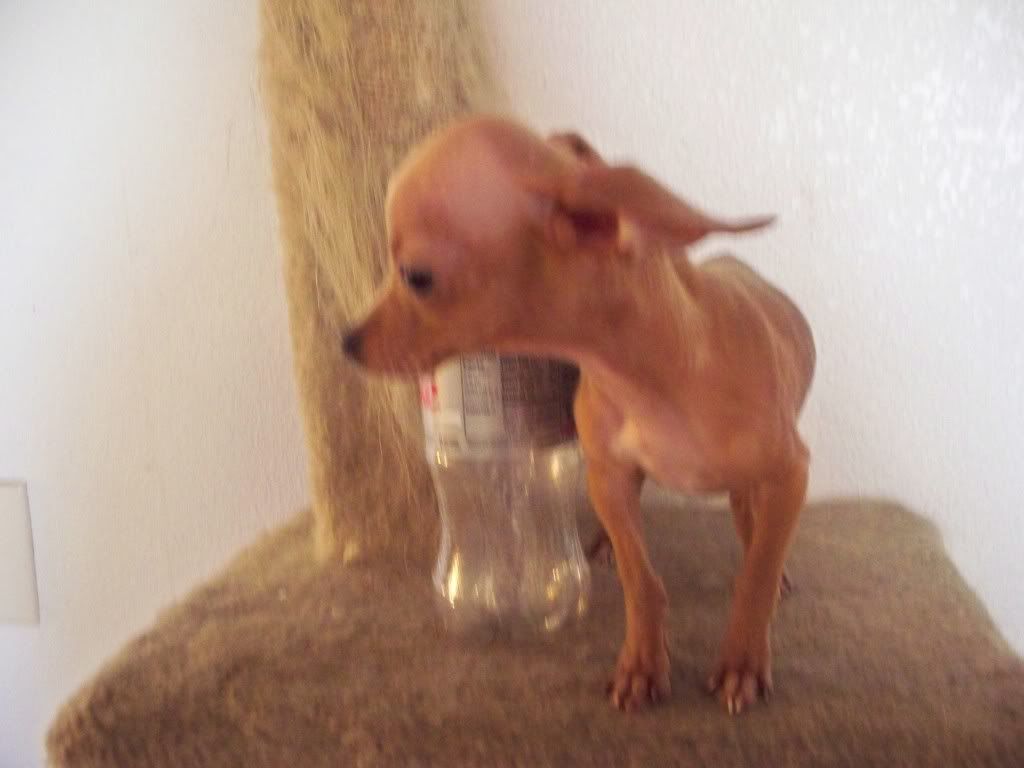 Meeting Gonzo. Granted he is the tallest of my chis, but look at the size difference!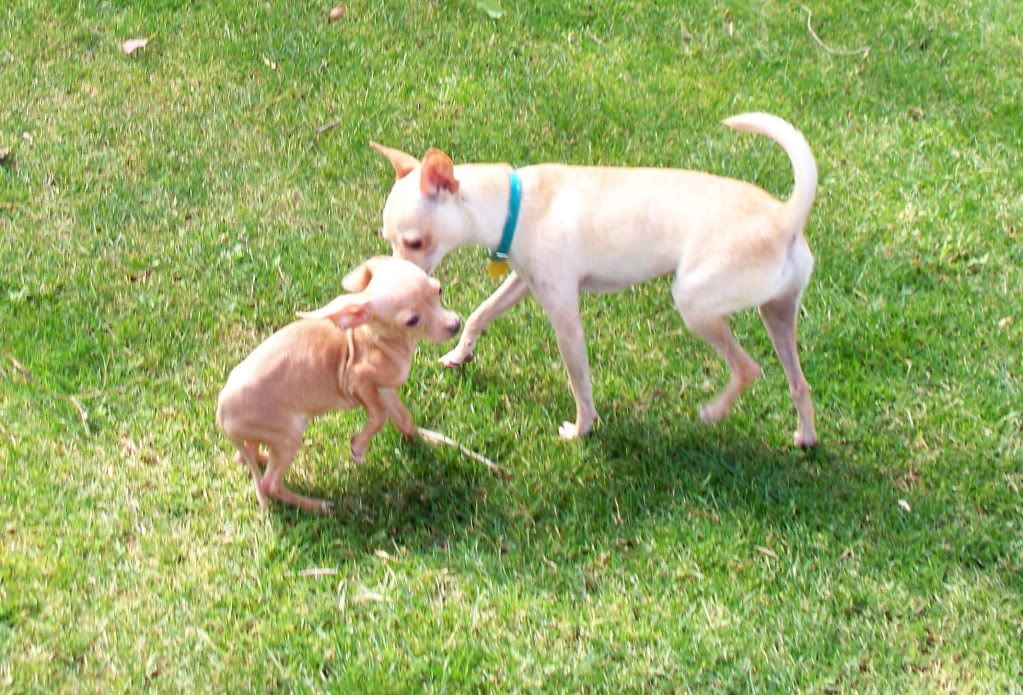 Random pics in the backyard. He has the biggest ears ever