Daisy's new harness has finally arrived and its totally gorgeous and a perfect fit!!!
Also i thought i'd do a teaser for the secret exchange.. can't show some bits because then it wouldn't be a secret of who i have.. and Daisy stole some toys out the box.. so we're waiting for the new ones to arrive!! Am going to have to post it in a couple of weeks before i go broke!!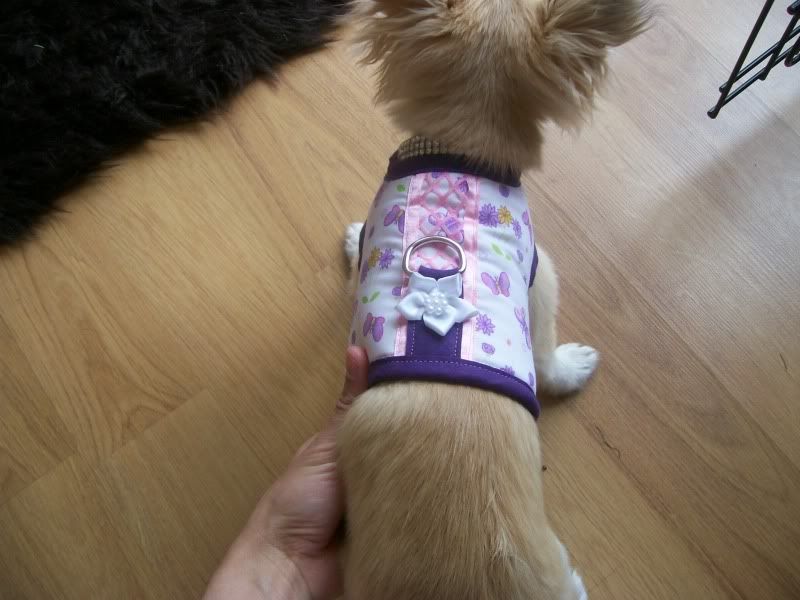 I'm a bit tired after my hike today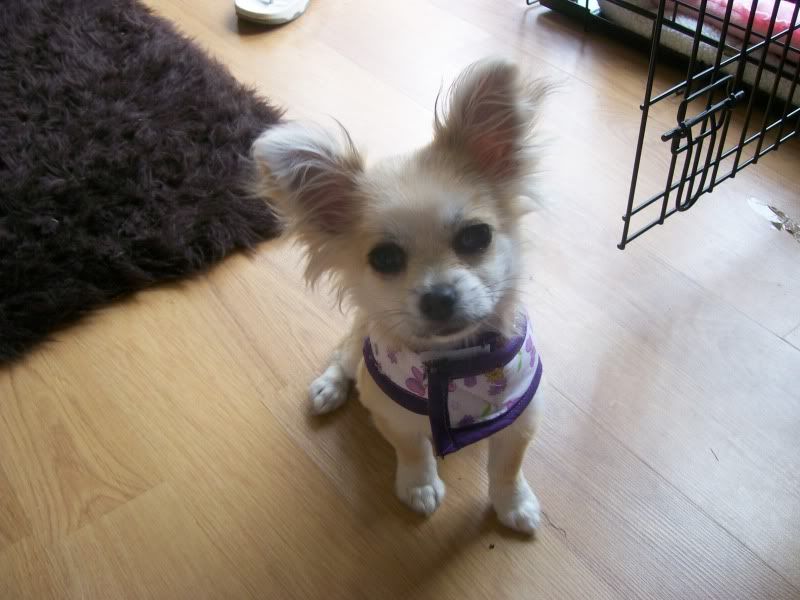 Mum bring the camera down i chew it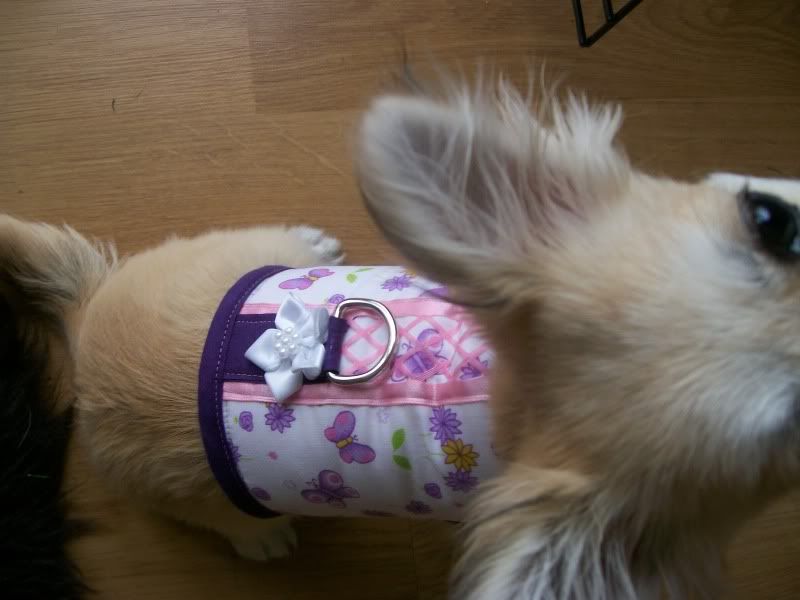 I gots some stuff for my secret exchange.. mummy says i nots allowed to say who it is yet.. buts i like dis doggy very very much..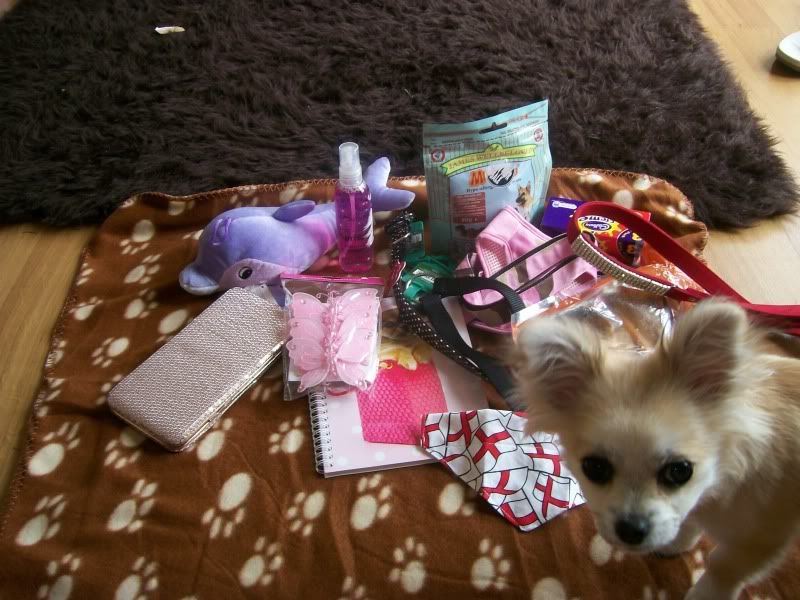 Some stuffs there for my doggy's humummy.. is pink stuff coz we's likes pink here!! Mummy said i should put some currency in the purse because its bad luck nots to so i founds some english money and some american money coz my doggie is in a far away place called America.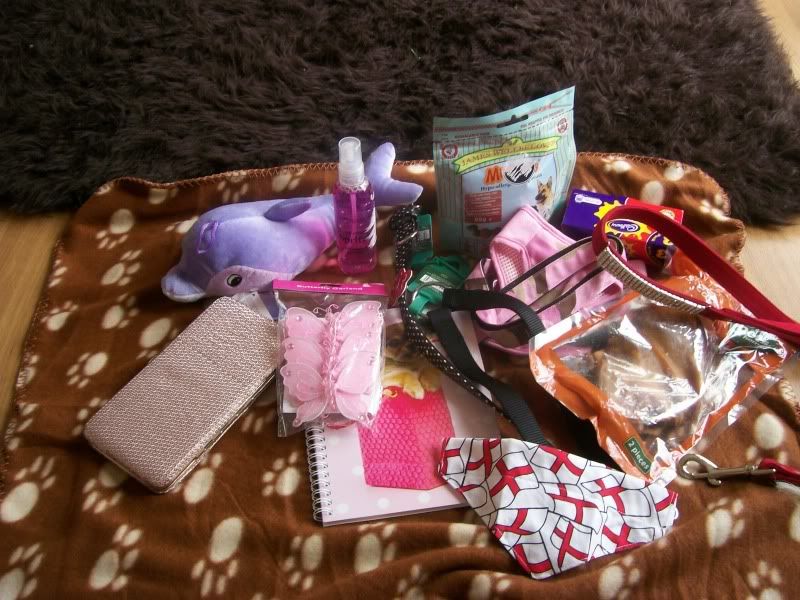 Teehee Mummy says me and my friend have to match for the world cup (we don't even like football - thats soccar for the americans) and my friend has to support England when we's play coz we's like to wins please.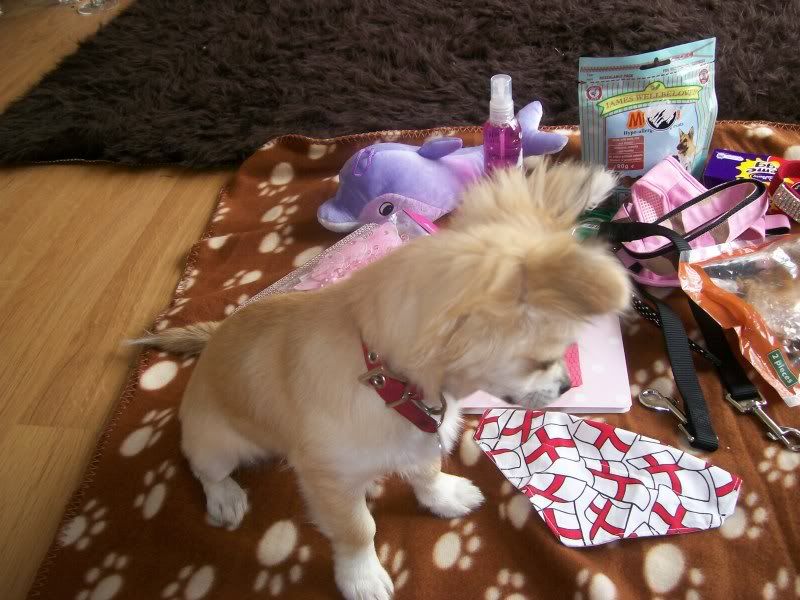 I not really as sad as i looks, i like my friend lots but i did steal some toys out the box and mummy said that i can't take the new ones she bought coz they for my friend nots me.. (i stealz them anyways teehee) butz i gots some stuff for her sister coz i wish i had a brother or sister but mummy said no not yet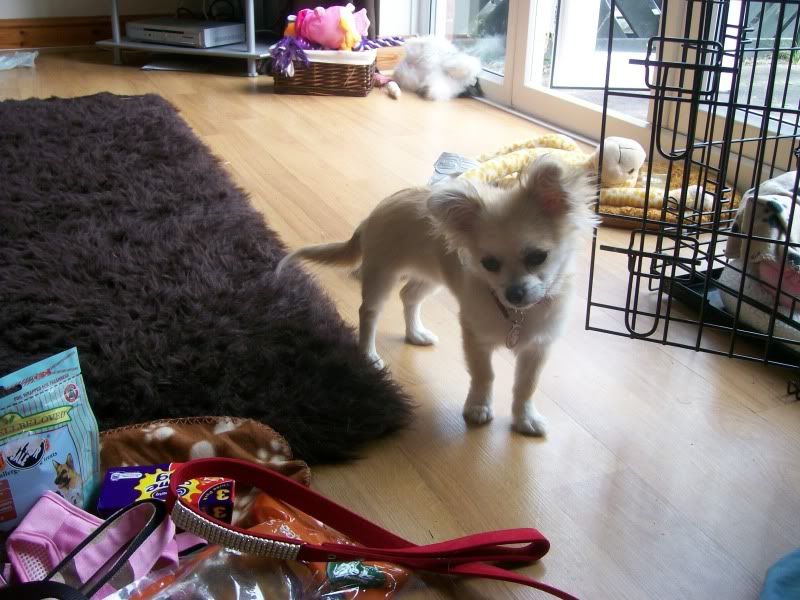 I sits nicely for whoever gots me for my exchange... and if you's lucky i might show you my long tongue again