I have not been here in FOREVER. I won't get into why I left...I hope to rejoin and keep up with everyone. Chopper and Ryleigh are doing GREAT. We have had a bad start to this year, we lost my handsome boxer boy Duke to hemangiosarcoma on 01/20/10. It still breaks my heart every time I think of him. He was truly my heart dog. Some of you may remember me posting pics of him long ago. He was the white checked boxer. Anyhow...we have had a new addition to the family. She is a cream long coated chi with a blue nose. I did not expect to add to the family after losing Duke, it truly tore my heart up. I went to visit Ryleigh's breeder who is a very dear friend of mine and once she handed me this little girl I knew she was meant to be mine. She has now been here a couple of weeks. She is truly fitting in perfectly in the house. She is a ball of fire let me tell you!! Well I will not blabber on forever....here are some pictures. Our new addition is Daisy Mae...I wanted to pay tribute to my Duke, so her registered name is Muchler's How 'Bout Them Daisy Dukes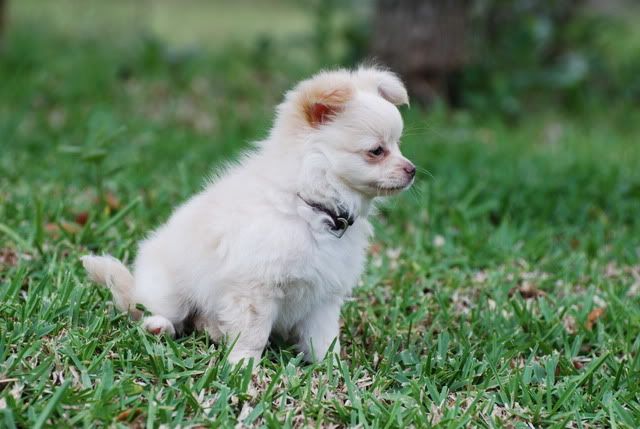 Don't mind Daisy Mae...she was wet from going into the grass for a potty break lol.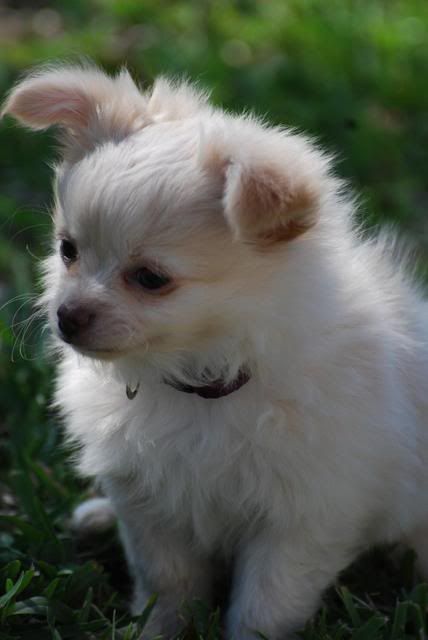 muah!!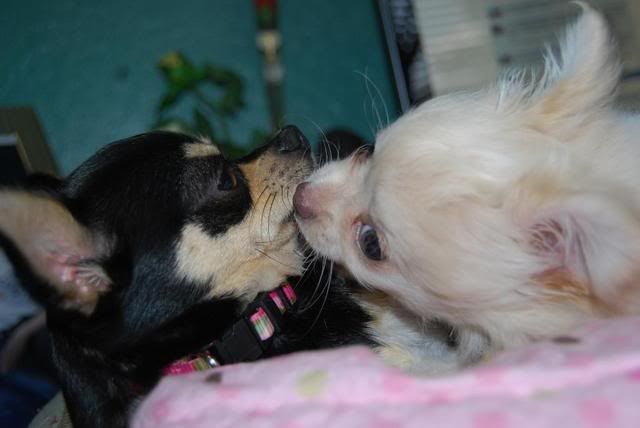 blek!!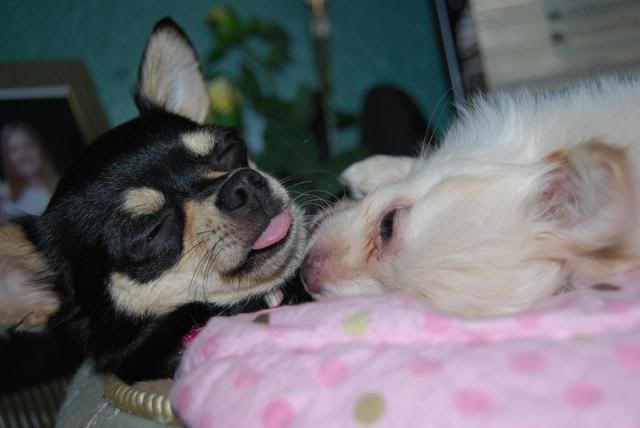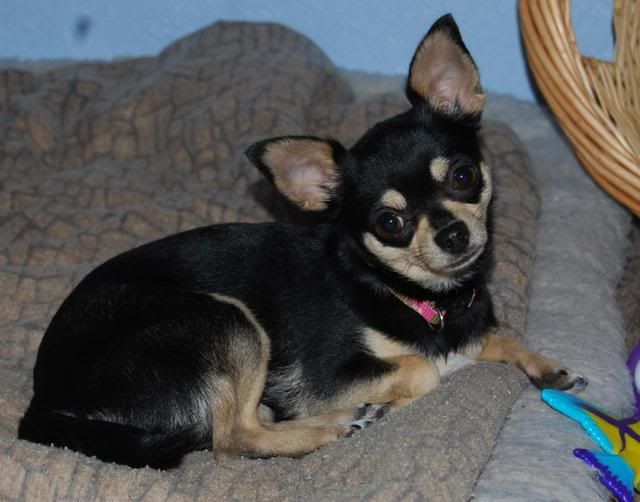 As some of you know I breed. Ryleigh had her first litter, a little of one lol, last November. This is Clay, he now lives with my sister.
I guess I will need to get an updated name and siggy lol.