This is a chi, This is a chi on drugs..lol
---
Poor little Bandy has been having a rough time with his neck, shoulder and leg yesterday and today. He was born with an abnormal curvature in his shoulder that causes one front leg to be shorter than the other and gives him a pronounced limp on a good day.. On occasion, it creates pressure and pinches a nerve in his little neck which causes quite a bit of discomfort.
He has a standing precription for both muscle relaxers and pain pills to be given as needed.. Makes the little guy drunk as a skunk...but lets him sleep so he feels better..
Here's Bandy-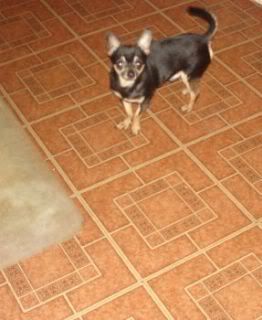 And, here's Bandy on drugs..lol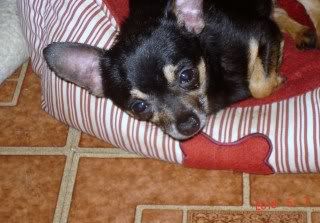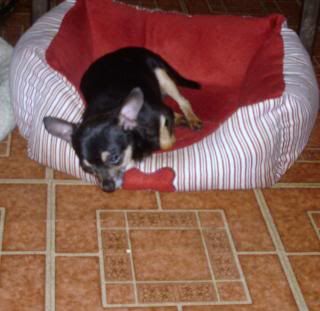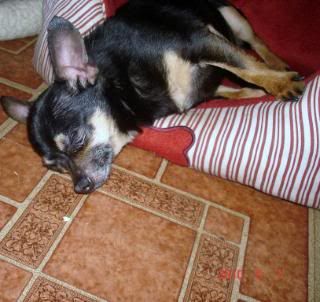 __________________
"There's no changing people, and we can't even help people with whom we're emotionally involved. Let them be, stop expecting things from people who cannot provide those things, and recognize that we can live happy, productive lives regardless of what others, even close relatives, are doing or saying."