Last night we had our new prime minister announced and literally all the good Tuesday night shows on BBC were cancelled because we were watching Gordon Brown drive to Buckingham Palace.. then David Cameron (our new PM) drive and then we even got to watch the cars waiting outside!! Ha it was very boring to say the least...
Daisy wasn't too impressed as she was waiting to watch Eastenders and Holby City...
Mum you's tell me when Benders is on yeah?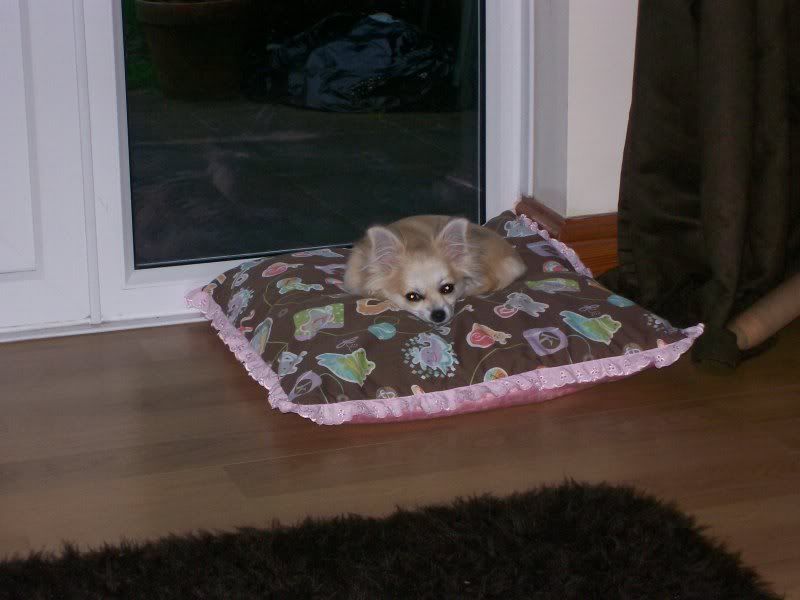 All this politics talk is boring me.. i need to see whats happening wiv Christian and Syed you knows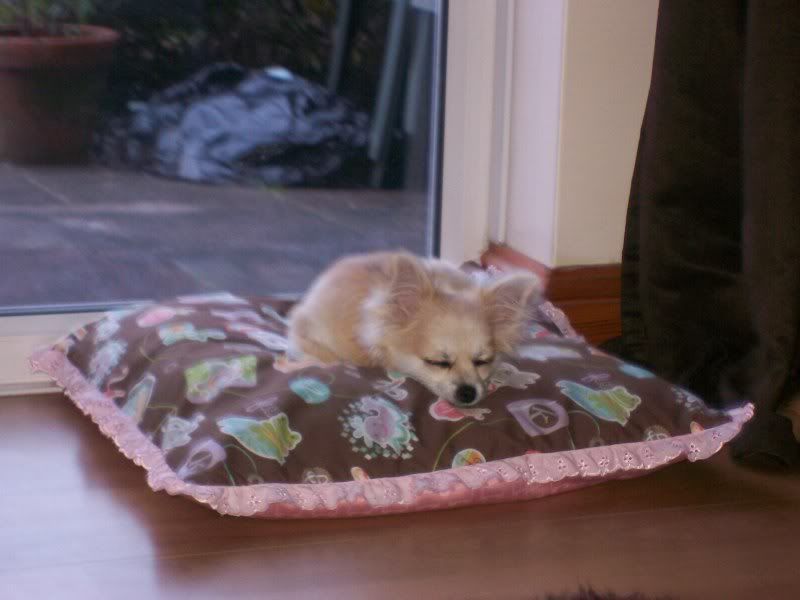 Both shows were totally cancelled.. which upset Daisy *cough cough me* so much she went to sleep in her new bed
I sleeps at the front jus incase i hear Benders is on latersss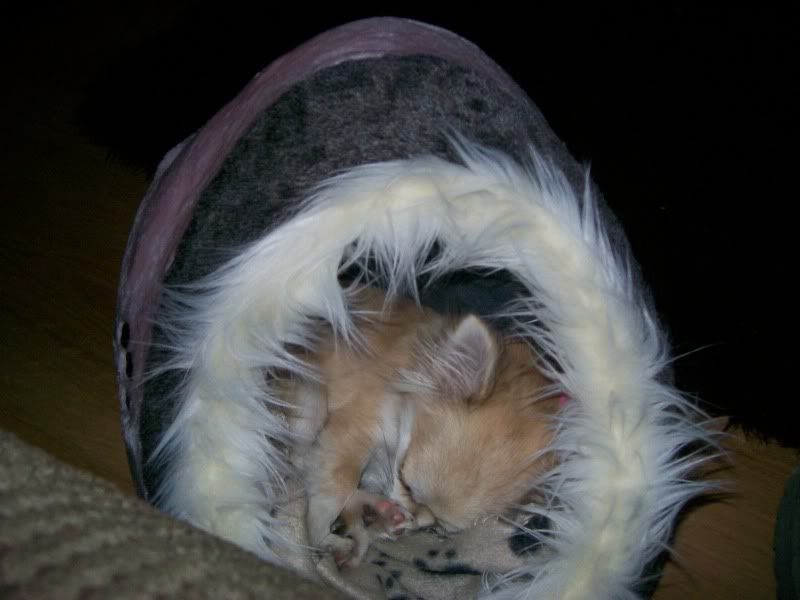 Ah man its sooo soft i can't help but snoooze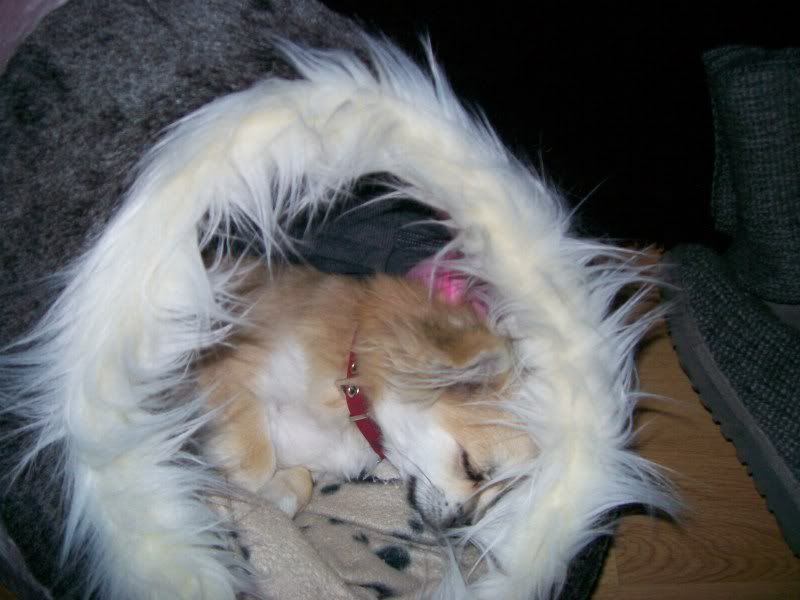 ZZZZZZZZZZZZZZZZZZZZZZ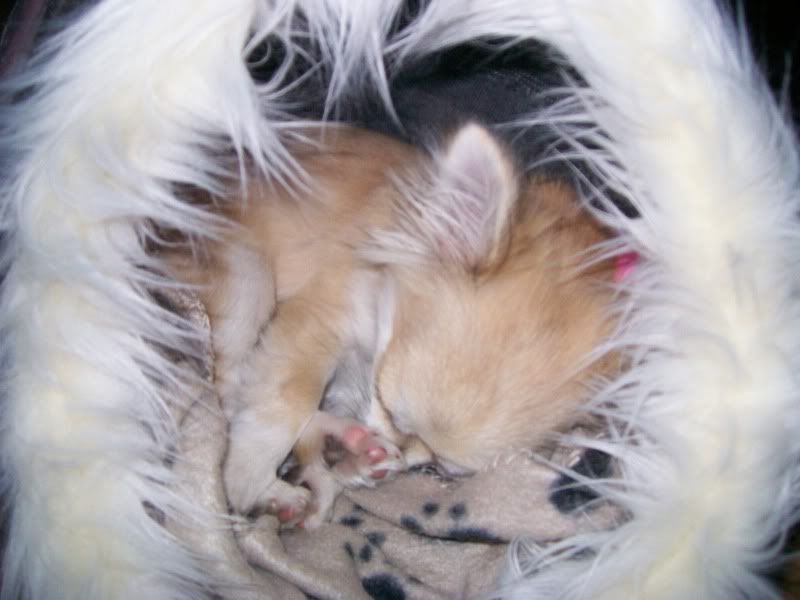 Cutz it out mum.. i needz ma booty sleep ya know... i gives you da evil eye boooga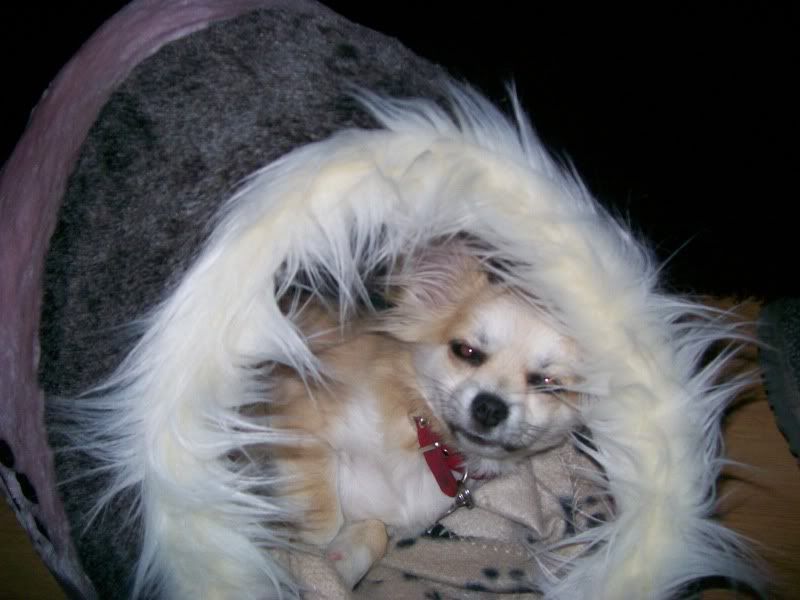 She is still snoozing now because the suns out
I managed to get some new snaps on her DreamChi before she passed out
Yo.. Whos dare?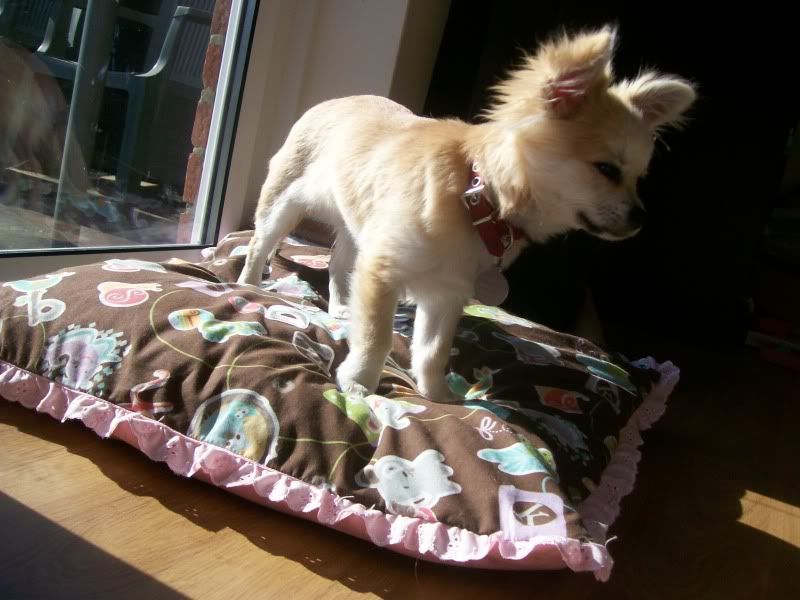 I feelz sleepy again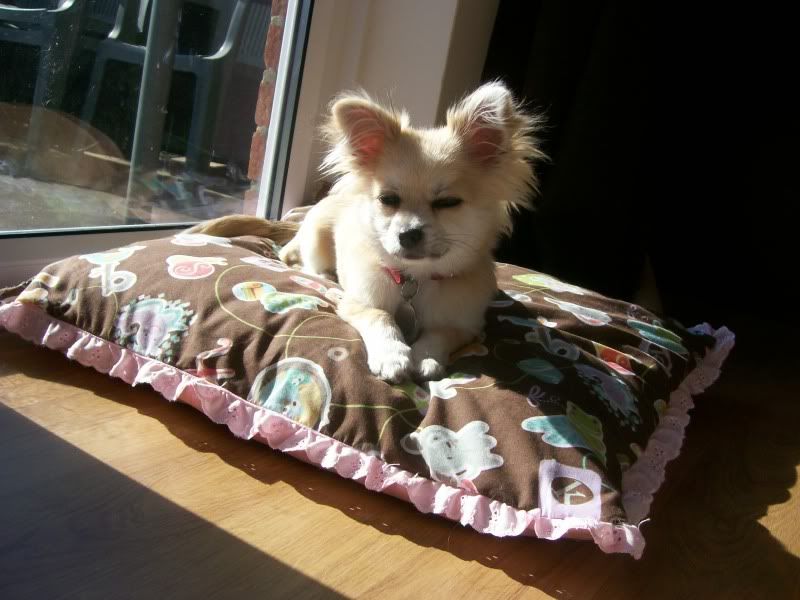 Oh i feel like i'm back in Mexico wiv dis sunshine.. yahhhh i hopes its to stay