my little angel is a whole 1 year old today. i cant beleive it, time has flown by soo quickly. and i love her more and more every time i see her. she melts my heart with her beautiful face and loving nature.
she's also got a new puppia harness on order but it didnt come in time.
I took a lot of pics so apologies for having to put up with them all!
is this for me mummy?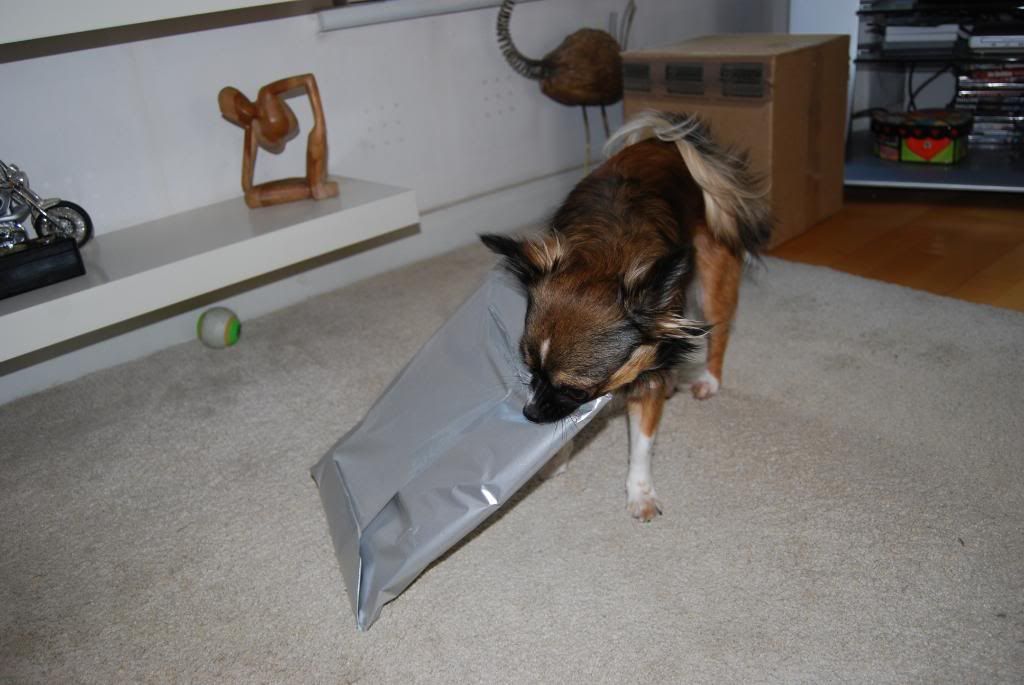 saiya get off! its not your present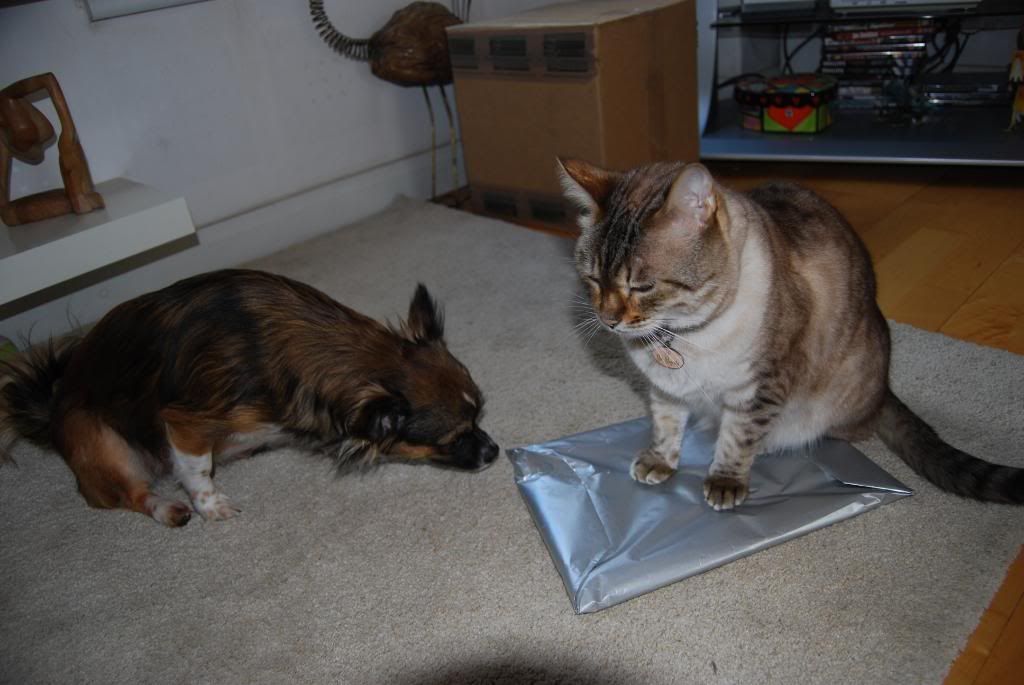 what is it?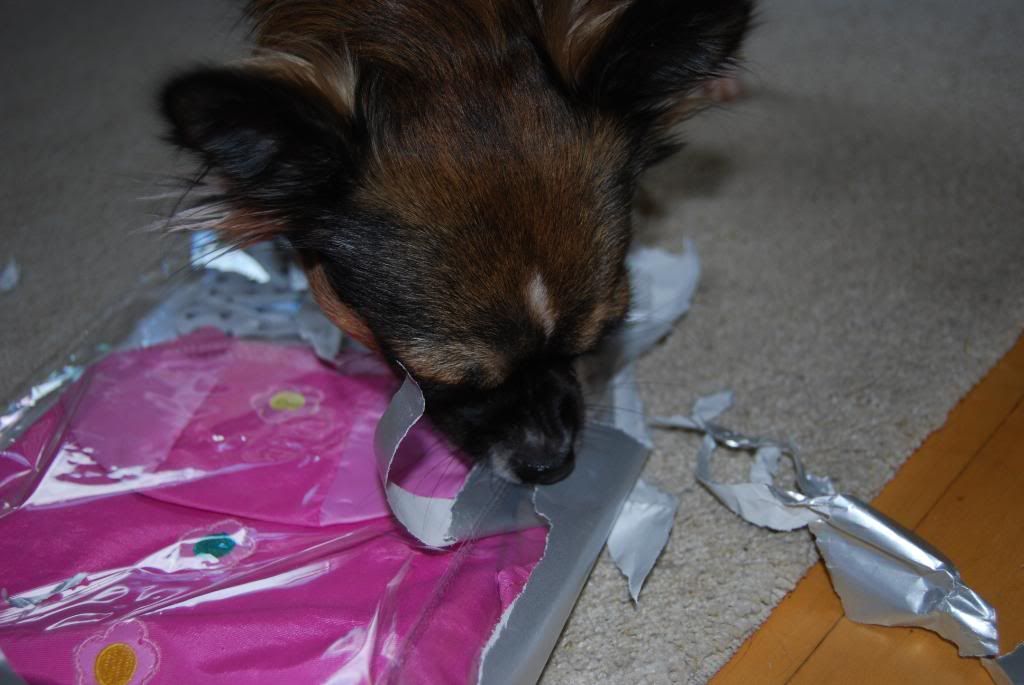 mummy its too small!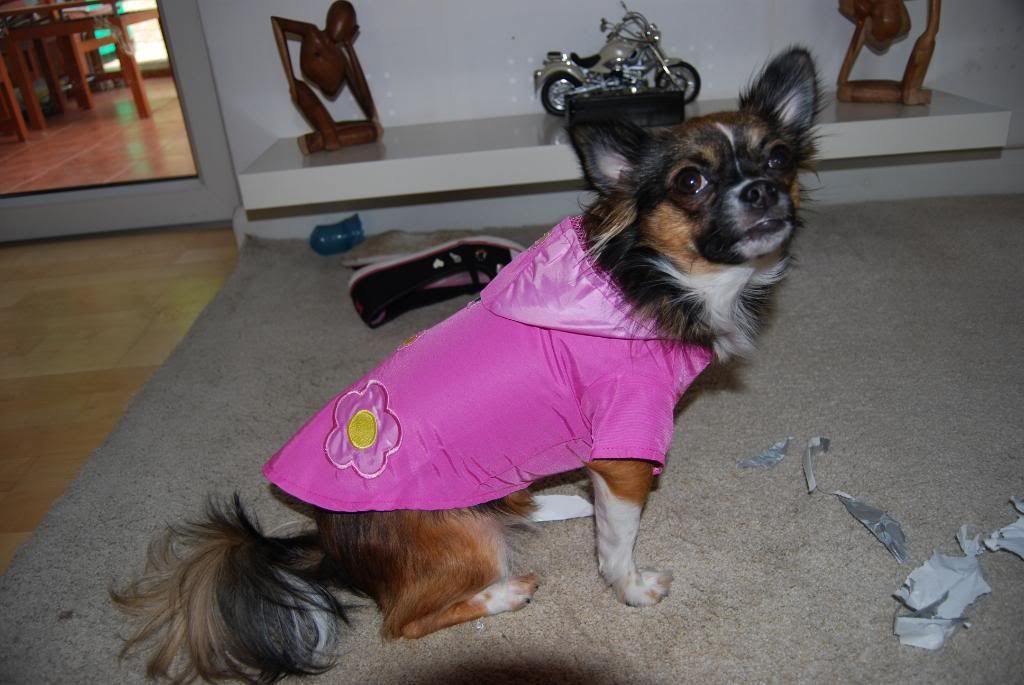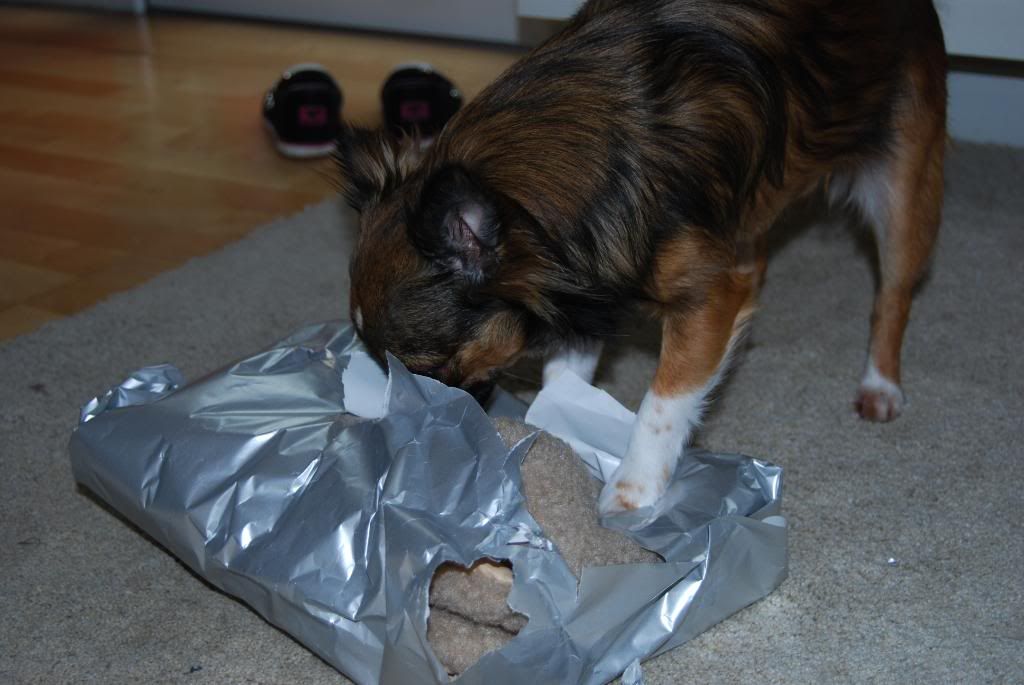 ooh a nice new bed for my crate!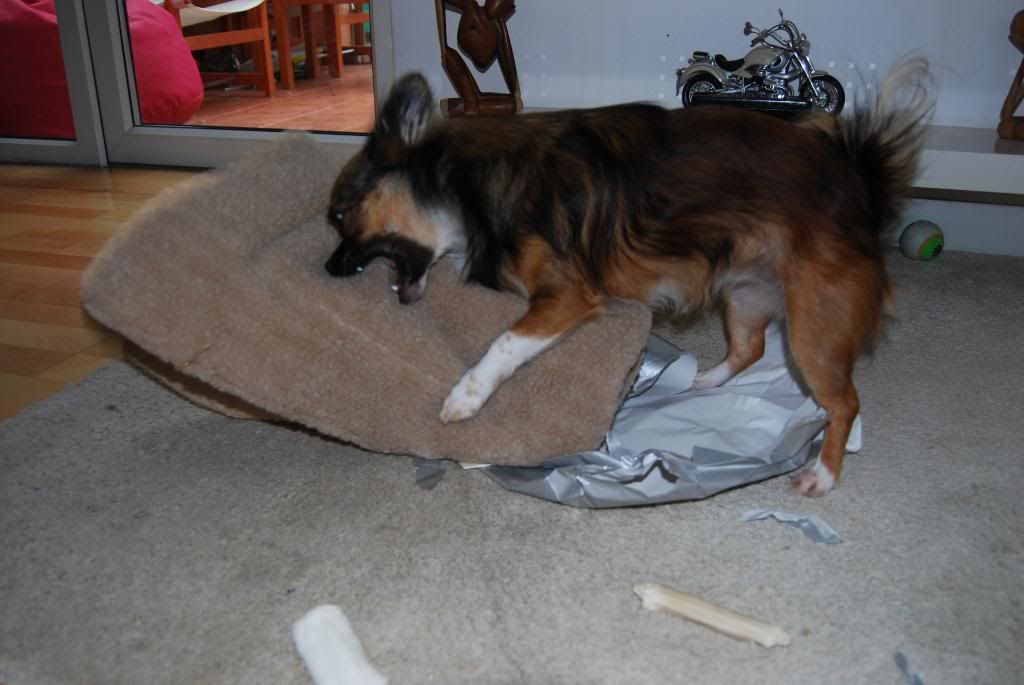 i'm getting good at this unwrapping thing!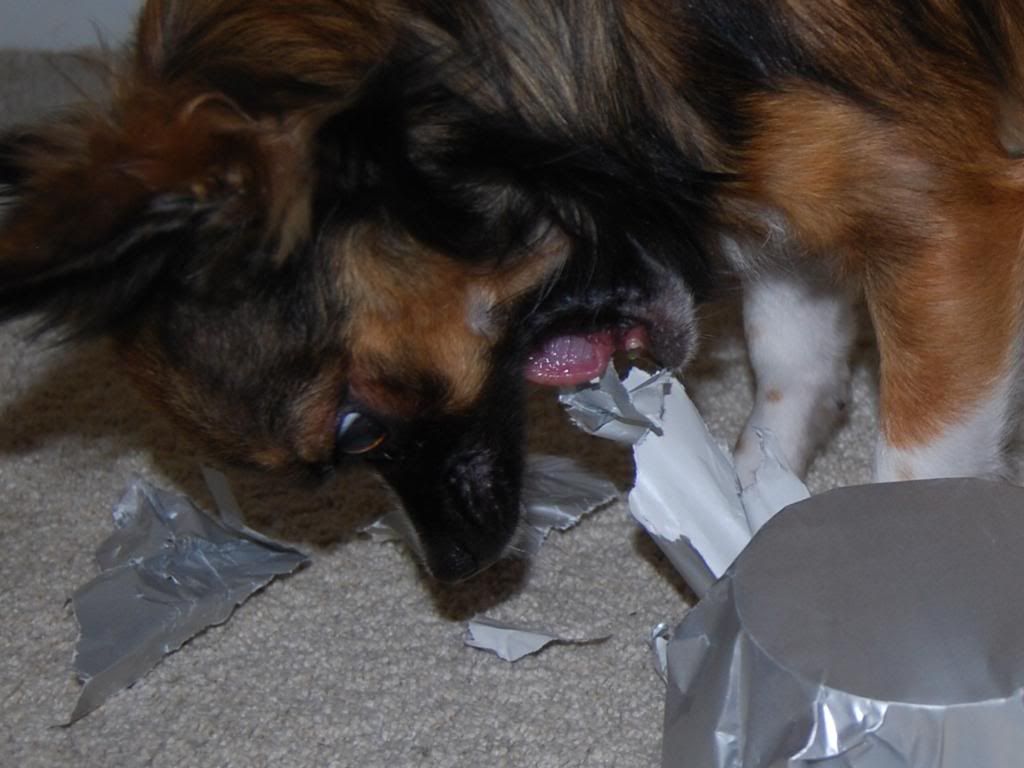 ooh a new teddy! thanks mummy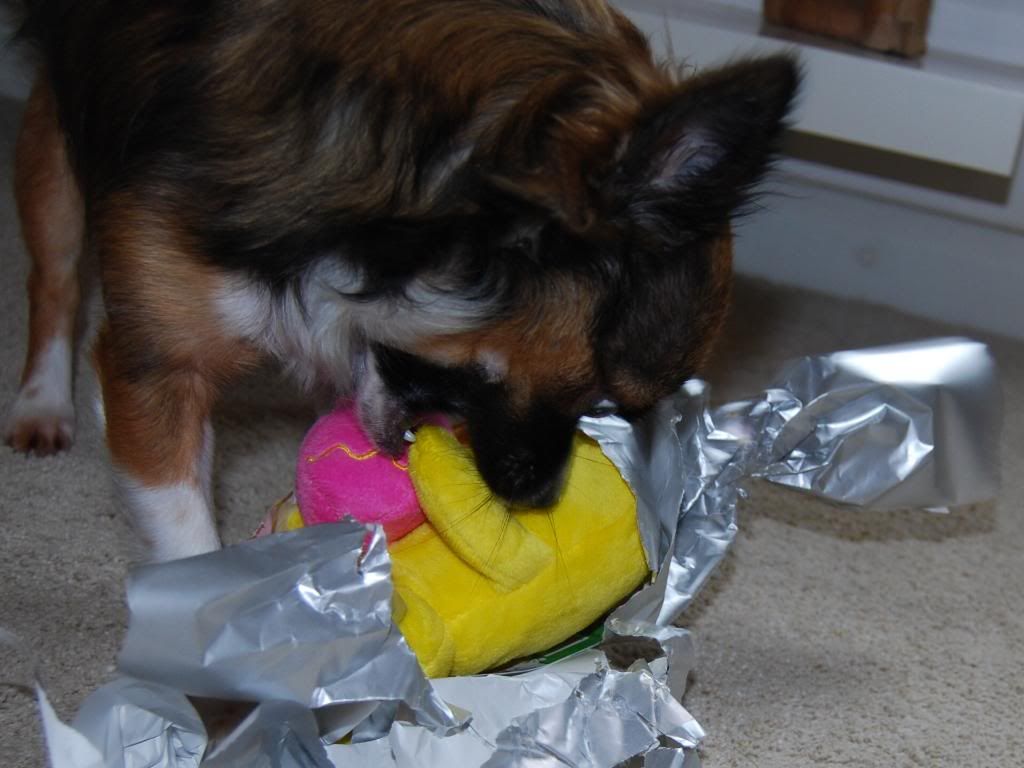 look at the mess i made mummy!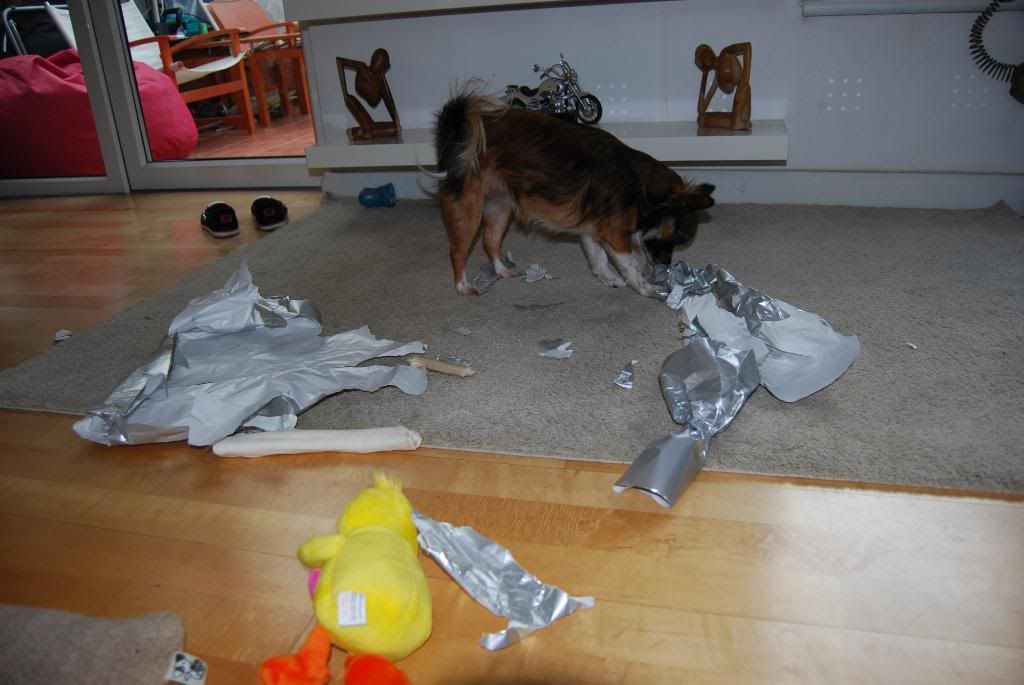 more to follow......