Thank you so much Bella, Libby and Amber!!! She loves loves it.. as do i!!
Thanks so much for my gifts and Abi's - its everso sweet of you.. i'm gutted i'd just painted my toe nails when the post man knocked and i've never seen those pens before!!!!!
Everything fits perfectly and i love love love the tutu.. its so cute!! I really like the ribbon... need to find some like it i think!!!
That peanut butter bone thing is being chewed as we speak.. and she's already dug in the blankets!!!
I've had to hide the bullies from her before she steals them and hides them too
We took some pictures for you..
*jumpz jumpz* Its for me?? From Bella.. Really?? Letz me see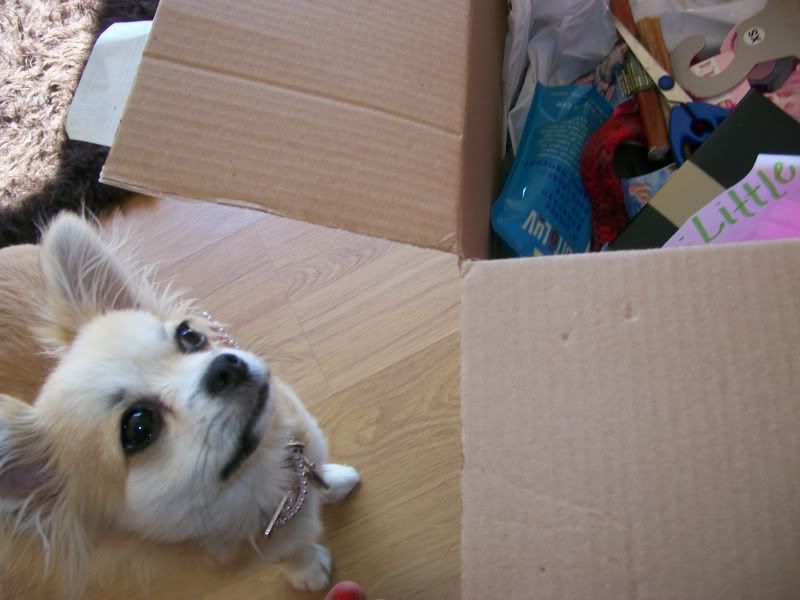 Bellas mum is sooo clever crochetting dis for me.. mummy why you not dis clever!! Ah its tooo hot for Scarfs daytimes.. i put dis away for when its cold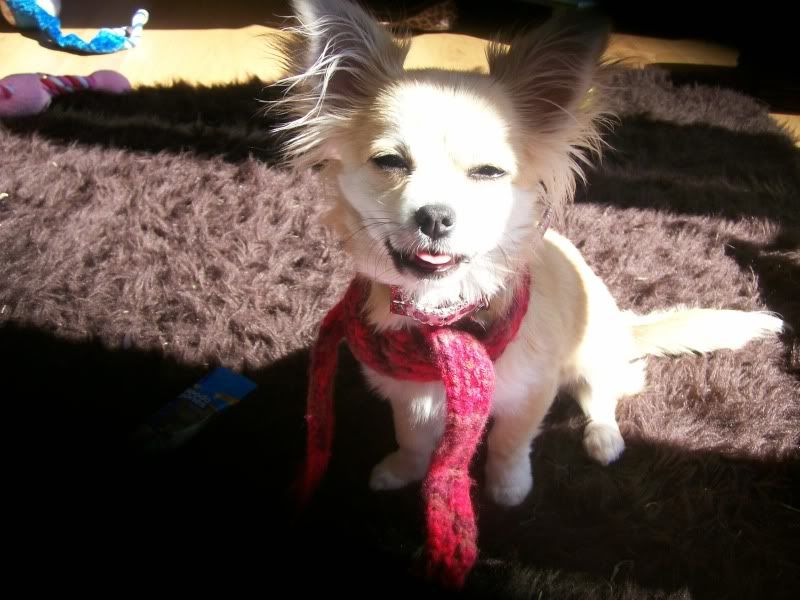 Why you's hold me mum? i shows how pretty my new harness is and it fits perfectly!!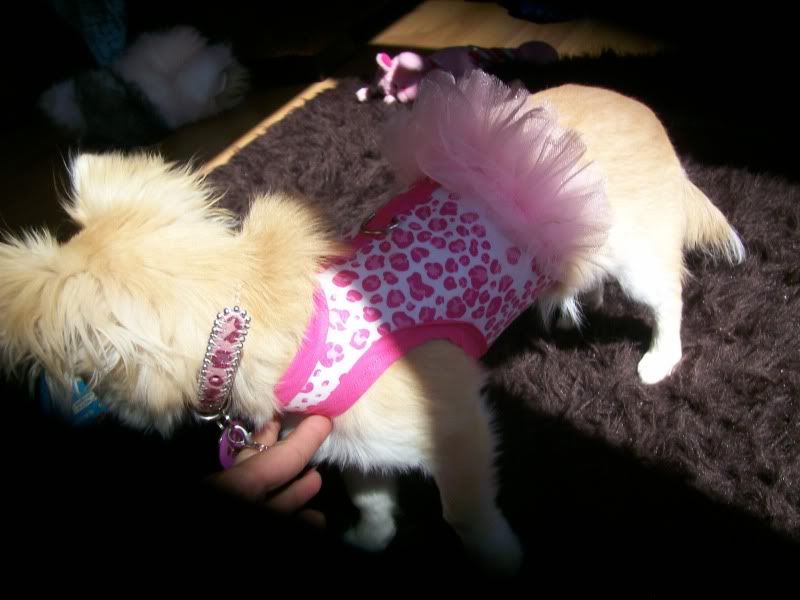 I finks dis top is about you mum coz i no Miss Chatterbox.. it sparkles in da sun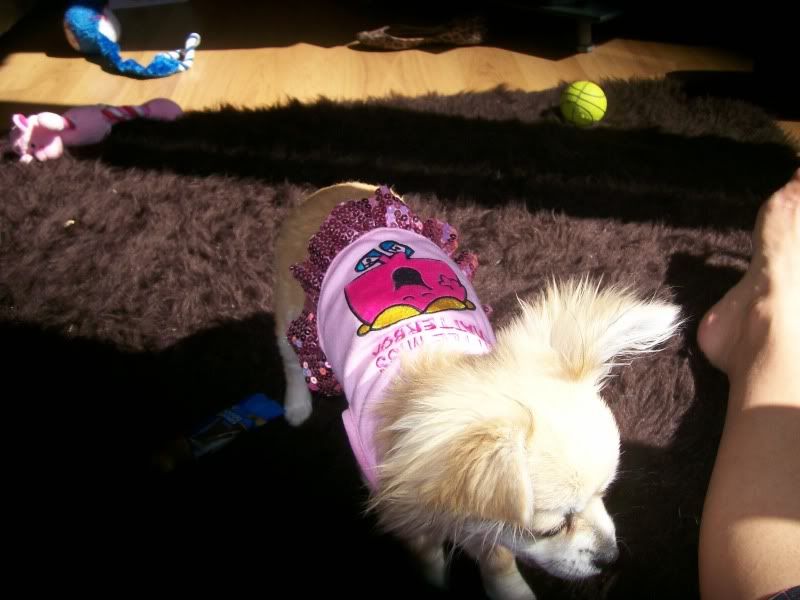 Yesterday i was a digger today i's a ballerwina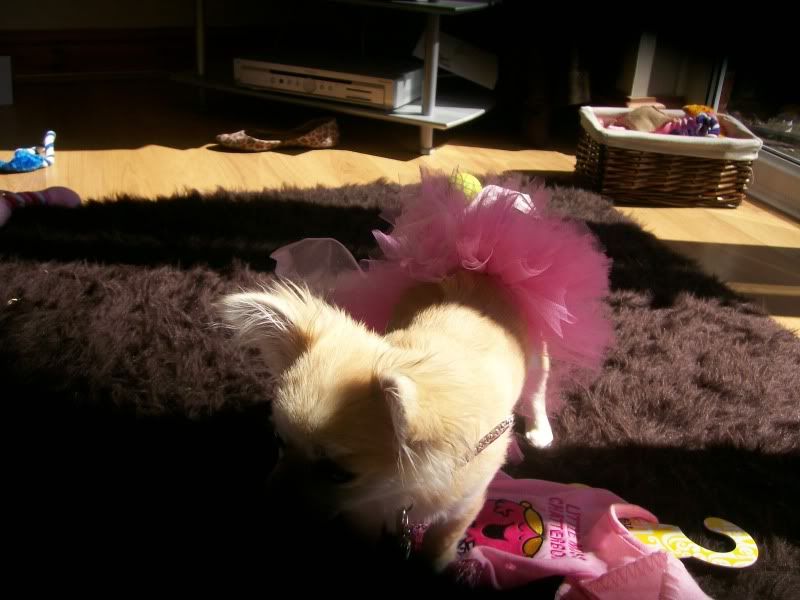 I's got new blankies... i putz dem in my bed on da nighttime i fink.. fwarrrr tis hot over here i moves i finks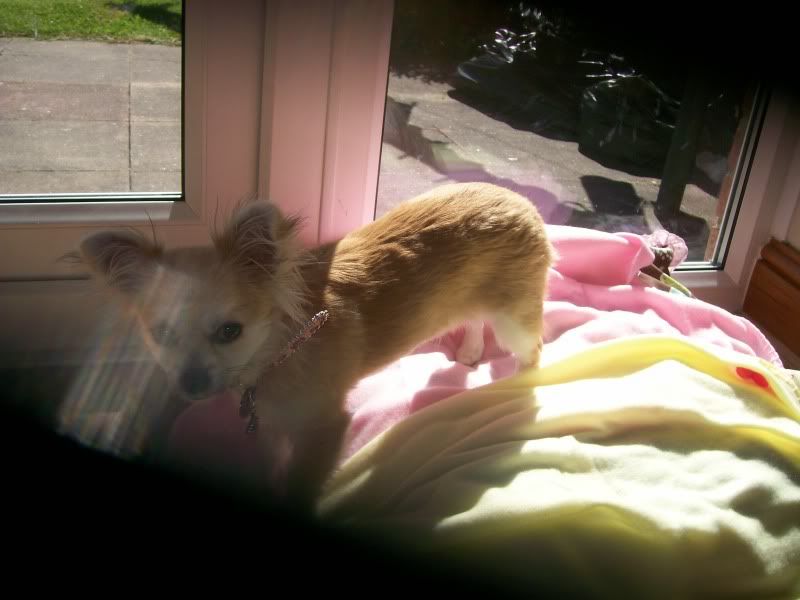 I smelled some buwwies and some treats but mummy hides dem.. i have da nose of a Beagle i finds dem and eats dem alll yumm - MMM peanut butter my favourite.. Bella you's a clever Chiwarwar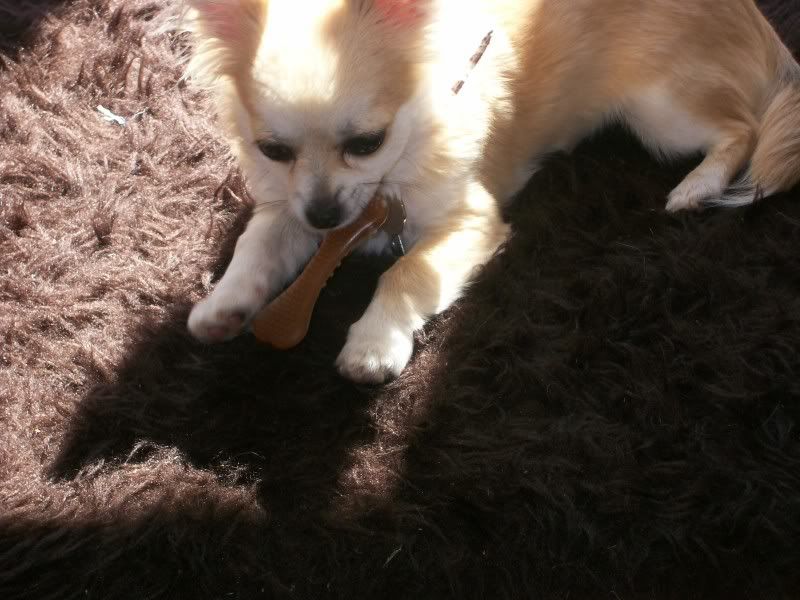 Thanks so much again, i'm going to fill the photo album and thanks from Abi (she's at school and will be far to embarrassed to type something to say thank you hahaha) for the gorgeous clips.. she loves clips and things!!!
Lots of Love
Sarah, Abi and Daisy xxxxxx